Are you pregnant and want to know what foods are safe for you and your baby? Do you like eating pumpkins but are not sure whether can you eat pumpkin seeds while pregnant? Are you also fond of eating pumpkin seeds but do not know whether they are safe for consumption during pregnancy?
If any of the above questions worry you, don't panic! Read our post and learn all about benefits of pumpkin seeds during pregnancy.
Health Benefits Of Pumpkin And Pumpkin Seeds During Pregnancy:
Eating pumpkin and its seeds when you are pregnant has many healthy benefits. However, it is important you also get a confirmation from your doctor before consuming either while you are pregnant.
Here are some health benefits of eating pumpkin during pregnancy:
1. Prevent And Soothe Abdominal Cramps:
Pumpkin can help prevent and even take care of those cramps you experience during pregnancy in your abdomen.
You can either steam it or cook it, or even stir-fry it.
[ Read: Eating Dates During Pregnancy ]
2. Loaded With Nutrition:
Pumpkins have lots of important nutrients that are good for you while you are pregnant.
They contain protein, fat, carbohydrates, vitamins, iron, calcium, niacin and phosphorus.
3. Prevents Diarrhea:
Eating pumpkins can reduce your chances of diarrhea and eczema, which can often be a common ailment when you are pregnant.
Pumpkins help remove worms from your intestine and clean your spleen, reducing any chances of a stomach infection during your pregnancy.
4. Keep Blood Sugar Levels In Check:
Pumpkin can help to reduce your blood sugar levels.
Make sure you have it without any added sweetener or sugar to avail of this benefit.
5. Protein Rich:
Pumpkins are especially good for you during your pregnancy because they contain a high amount of protein.
Pumpkin is also rich in fiber, which prevents constipation during your pregnancy.
[ Read: Sesame Seeds During Pregnancy ]
Here are some health benefits of eating pumpkin seeds in pregnancy:
1. Is Healthy For Your Heart:
Just eating a quarter cup of pumpkin seeds will provide you with almost half the daily requirement of your magnesium intake.
It helps your heart to pump properly and is good for the formation of your baby's bones and teeth. It will also help prevent constipation, which is a common problem pregnant women face.
2. Zinc Rich:
Pumpkin seeds are high in their zinc content.
It helps strengthen your immune system, helps you sleep better and also helps control your mood swings, which are common during pregnancy.
3. Good For Preventing Diabetes:
Pumpkin seeds help improve your insulin regulation, especially if you are a diabetic or are at a risk.
It is especially helpful to prevent any diabetic complications as it reduces oxidative stress.
4. Helps Soothe And Delay Menopausal Effects:
Eating pumpkin seeds will provide your body with natural phytoestrogens, which help increase the good cholesterol in your body.
5. Promotes Sleep:
Pumpkin seeds contain tryptophan, an amino acid, which your body converts into the sleep hormone melatonin.
Difficulty in falling asleep and staying asleep is a common concern when you are pregnant. Eat pumpkin seeds a few hours before you sleep to help you fall asleep better. [1]
[ Read: Sunflower Seeds During Pregnancy ]
Pumpkin And Pumpkin Seed Recipes:
Here are a few pumpkin and pumpkin seed recipes that you can try:
1. Creamy Pumpkin And Lentil Soup:
You Will Need:
1 tbsp. and 1 tsp olive oil
800 g chopped pumpkin without the flesh, including the seeds
A pinch of sugar and salt
50 g crème Fraiche and a little extra to be added while serving
How To:
Heat the oil in a pan and lightly fry the onions. Continue frying until the onions turn golden brown and are slightly soft. Add the garlic, the pumpkin flesh, the thyme and the lentils. Stir together. Next, add the hot vegetable stock. Cover the pan and let it cook on simmer for about 25 minutes. The lentils and the vegetable should turn tender.
Wash the pumpkin seeds and remove any skin from them. Heat oil in a pan and fry the seeds till they start to pop. Keep stirring and use a lid in between to prevent the seeds from popping out of the pan. Once the seeds are toasted, add a little salt and sugar and stir well.
Put the pumpkin mix in a food processor and blend till it turns smooth. Add the crème Fraiche and blend again.
Serve along with the toasted seeds and a little sprinkling of thyme.
2. Spiced Pumpkin Seeds:
You Will Need:
1 ½ tbsp. melted margarine
2 tsp Worcestershire sauce
2 cups raw whole pumpkin seeds
How To:
Preheat the oven to 135 degrees C.
Mix the seeds with the sauce, salt, garlic salt, and margarine. Mix them together and place the mix on a shallow baking sheet.
Bake the seeds for about an hour, occasionally stirring.
[ Read: Flax Seeds During Pregnancy ]
3. Pumpkin And Sage Spaghetti:
You Will Need:
800 g chopped pumpkin flesh
1 tsp golden caster sugar
About 20 roughly chopped sage leaves
How To:
Place the pumpkin in a pan and sprinkle with some sugar and a pinch of salt. Add about six tbsp of water. Cover the pan with the lid tightly in place. Place it on medium heat and let it steam for about 15 minutes, till the pumpkin turns soft but still holds its shape. In case the pumpkin seems dry while you are steaming it, add a few more tbsps of water. Once done, set it aside.
Add butter and sage in a pan and heat it till the butter starts to foam. Boil the spaghetti in a pan of salted water for about 10 minutes, or till it is properly cooked. Once it is ready, drain the water and place the spaghetti in the pan. Do not throw away the water.
Place the sage and butter on high heat till it starts sizzling. Add the lemon juice and let it splutter. Add the pumpkin, the melted butter, half of the parmesan and about four tbsp of the pasta water. Add the spaghetti. Mix in everything to coat it together. Add salt and pepper as per taste and sprinkle with some more Parmesan.
While eating pumpkin and its seeds is healthy, even when you are pregnant, make sure you take your doctor's go ahead and then try out the recipes above.
Have a favorite recipe to share? Write it in the comments below.
Recommended Articles:
The following two tabs change content below.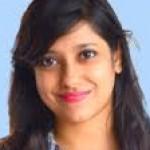 Latest posts by Debolina Raja (see all)