Morning sickness is a common symptom during the first trimester of pregnancy. Studies suggest that most women who experience it prefer herbal teas including ginger as a relief from nausea (1). But how safe is ginger tea during pregnancy? If safe, what are its benefits and risks? In this post, MomJunction answers all of these questions and more to clear your doubts.

Is It Safe To Drink Ginger Tea During Pregnancy?
Ginger tea is safe to consume in moderate amounts. It has a nice aroma, taste, and could be helpful in managing nausea and vomiting, especially in your first trimester (2). However, it is good to limit the daily consumption to one gram of ginger (3).
What Are The Possible Benefits Of Ginger Tea During Pregnancy?
Following are the many benefits ginger tea offers for pregnant women.
1. Morning sickness
Ginger is known to ease and control this problem. Consuming the tea first thing after waking up and before bedtime might help control morning sickness (4).
2. Digestion
Consuming a glass of ginger tea may stimulate the functions of the digestive tract (5).
[Read: Nausea And Vomiting During Pregnancy]
3. Immunity
The anti-inflammatory properties of ginger may help combat diseases and prevent infections (6).
4. Soothes throat
The soothing nature of ginger tea provides quick relief to a sore throat, cough and flu symptoms (7).
5. Blood sugar levels
Ginger tea helps in insulin build-up and could be helpful in maintaining glucose levels in the body (8).
6. Muscle fatigue
Ginger is known to have anti-inflammatory and pain-reducing properties and aids in pregnancy-related pains and decreases inflammation (9).
7. Nutrient absorption
Ginger stimulates your body's ability to absorb nutrients.
How Much Ginger Tea Can You Consume When Pregnant?
You may take about two cups of ginger tea a day. Use up to one gram of ginger root and divide into two to three servings (10).
Ginger Tea Recipes You May Try
Here are a few interesting ginger tea recipes with tasty variations for you to try.
Lemon ginger tea: Add a teaspoon of grated ginger to brewing black tea. Turn off the flame and squeeze half a lemon juice in it. Add a dash of honey and a few mint leaves to the brew. Drink hot.
Ginger green tea: Add one teaspoon of grated ginger to boiling water. Take the ginger-infused water into a cup and dip a bag of green tea. Leave for three minutes and add a dash of honey before sipping.
Ginger clove tea: Boil water, and add one teaspoon of grated ginger and three cloves to it. Add some tea dust, and boil for a couple of minutes. You can take with honey.
Chamomile ginger tea: Bring water to boil, and add a teaspoon of grated ginger. Strain the concoction, add honey and dip one tea bag of chamomile.
While ginger tea is good, too much of it can be bad.
 Read: Iced Tea During Pregnancy]
Are There Any Side Effects Of Ginger Tea?
Ginger tea, when taken in recommended amounts, is safe. Too much of it can cause some harmful effects as follows.
Excessive consumption of ginger tea could lead to cardiac effects and heartburn (4).
Frequently Asked Questions
1. Does ginger tea induce labor?
There is no evidence to show that ginger tea is helpful in inducing labor. Taking excess of it is known to cause diarrhea.
2. Is lemon and ginger tea safe in pregnancy?
Yes, lemon and ginger tea is safe either in combination or as separate teas in moderate amounts. These teas are known for relieving nausea and morning sickness in the early months of pregnancy.
On a final note, ginger tea is perfectly okay to take during pregnancy. It is a blessing to your pregnancy health. You should consider having it in small amounts, and consult your doctor if you feel sick or uneasy after its consumption.
[Read: Herbal Tea During Pregnancy]
Did you try any other variations of ginger tea? How did you feel? Let us know in the comment section below.
References:
MomJunction's articles are written after analyzing the research works of expert authors and institutions. Our references consist of resources established by authorities in their respective fields. You can learn more about the authenticity of the information we present in our
editorial policy
.
Recommended Articles:
The following two tabs change content below.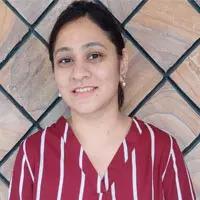 Swati Patwal
Swati Patwal is a clinical nutritionist and toddler mom with over eight years of experience in diverse fields of nutrition. She started her career as a CSR project coordinator for a healthy eating and active lifestyle project catering to school children. Then she worked as a nutrition faculty and clinical nutrition coach in different organizations. Her interest in scientific writing...
more