Carrot is one of the important nutrient-rich root vegetables with bioactive compounds, like carotenoids, and dietary fibers. It also contains other nutrients, such as thiamin, riboflavin, calcium, magnesium, and iron, that play an essential role in healthy growth (1) Parents can consider making carrots a part of a toddler's diet. However, there may be times when your toddler might refuse to eat the vegetable. What should be done then?
In this MomJunction post, we have has compiled some nutritionally sumptuous and delectable carrot recipes for your toddler. 
10 Carrot Recipes For Toddlers
There are several health benefits of carrots for babies and toddlers. But a little one should reap these advantages through cooked carrots since raw carrots increase the risk of choking (2). Raw carrot sticks can be a potential choking hazard for toddlers as old as two years (3). Therefore, only serve cooked carrots or incorporate cooked carrots in various toddler food recipes.
Below are some delicious carrot recipes that are easy to prepare and safe for your toddler.
1. Honey glazed carrots
This recipe is an ideal snack for toddlers. It is laden with nutrients and could help baby self-led weaning. Besides, honey adds a sweetness that your toddler is likely to enjoy.
Note: Do not feed honey to a baby younger than 12 months since it may cause a health problem called botulism (4). When serving honey to a toddler, keep the intake low to prevent overeating.
You will need:
1 ½ cups of water
3 tbsp parsley (chopped)
2 tbsp honey
3 cups of carrots (sliced)
½ tbsp grated orange rind
Salt and pepper as per taste
How to:
Boil the water in a pan and add the carrots. Cook until they turn tender. Drain the water.
Place the carrots in a bowl, add the remaining ingredients and toss well.
Serve with a glass of fresh lemonade and hummus.
2. Carrots and peas
Carrots and peas are a good combination for babies as it adds variety and color to the plate. Besides, this combination is relatively wholesome as it provides all the essential nutrients in the right amount.
You will need:
6 cups of water
1 tbsp unsalted butter
12 ounces of baby carrots
4 tbsp kosher salt
2 cups spring onions (chopped, only white parts)
1 tbsp chopped tarragon
2 cups pea tendrils
2 tbsp rice vinegar
1 tbsp sugar
Pepper as per taste 
How to:
Boil the water and add carrots. Cook them until tender. Drain and let it cool. Now, rub off the carrot peels.
Melt the butter in a pan and sauté the spring onions. Add the carrots, vinegar, salt, pepper, and sugar. Cook until the sugar dissolves.
Add the tarragon and pea tendrils. Cook for ten minutes on low heat and serve.
3. Roasted carrot soup
Soup is a soulful and delicious addition to your toddler's diet. This roasted carrot soup provides nutrition, is easy to eat, and also soothes the little one's tummy. This recipe makes a good choice for the toddler's dinner.
You will need:
5 tbsp unsalted butter
½ tbsp black pepper powder
½ tbsp cumin powder
1 ½tbsp honey
2 pounds of diced carrots
1 ½ cups of water
2 tbsp chopped oregano
1 tbsp fresh lime juice
2 cans of vegetable broth
Cooking spray
Salt
How to:
Preheat the oven to 400°F (204°C).
Grease a baking tray with cooking spray. Add carrots, pepper, and butter in it. Bake until the carrots turn tender.
Add the baked carrots, oregano, and water in the food processor. Blend to make a puree.
Melt butter in a pan and add the cumin seeds. Let it simmer for a minute then add the carrot puree, honey, lime juice, pepper, salt, and vegetable broth. Let the mix boil for ten minutes.
Once done, switch off the flame and serve. 
4. Cream of carrot soup
This is another version of carrot soup that you can try for your toddler. You add more vegetables to this recipe to enhance its nutritive value.
You will need:
2 cups of carrots
1 clove of garlic
¾ tbsp salt
¼ tbsp grated lemon rind
2 tbsp unsalted butter
2 cups of chicken broth
¾ tbsp thyme
1 tbsp whole wheat flour
2 cups of milk
Nutmeg powder
How to:
Add the broth, carrots, garlic, and thyme in a pan. Let it all boil. Reduce the heat and let it simmer for ten minutes.
Cool the mix and then put it into a blender. Blend until smooth.
Melt the butter in a pan. Add the flour and stir. Now add the milk. Add the nutmeg powder and carrot puree. Let it all boil.
Reduce the heat and let it simmer for another five minutes. Remove from the heat and add some thyme, lemon rind, salt, and butter.
5. Baked carrot and potato
Baked carrot and potatoes are nutritious and easy to digest for toddlers. You can serve this recipe as a snack or an accompaniment with soup. In every way, it will provide a variety of nutrients, which are essential for toddler's growth.
You Will Need:
3 potatoes (peeled and diced)
6 carrots ( peeled and diced)
1 egg
½ cup of breadcrumbs
1 onion (chopped)
1 tbsp milk
1 tbsp chopped parsley
½ cup of grated cheese
¼ cup of grated Parmesan cheese
Salt
How to:
Steam the carrots and the potatoes.
Preheat the oven to 350°F (176°C).
Mash both the vegetables together. Add the egg, milk, onion, salt, and parsley.
Spread the mix on the bottom of a baking dish.
Mix the breadcrumbs with the cheese. Add it on top of the mix.
Bake until the top turns golden.
Once done, serve as an evening snack with a warm cup of milk.
6. Carrot and apple salad
This is a salad recipe that your toddler would enjoy. It has the crunchiness of the carrot and apple along with the sweetness of raisins. Besides, the recipe is quite wholesome nutritionally. Serve it to your toddler in the midday or as an evening snack.
You will need:
1 cup carrots (grated)
1 green apple (thinly sliced)
Handful of raisins
1 cup unsweetened plain yogurt
Mayonnaise
Lemon juice
How to:
Mix the mayonnaise, lemon juice, and yogurt in a bowl.
Add the carrots and the apple in the bowl. Toss the mix well.
Top with raisins and serve chilled.
7. Carrot and raisin quick bread
As the name suggests, it is a quick recipe that your toddler would love to have as an evening snack. It is an ideal addition to your toddler's diet to break the monotony of regular soups and salads.
You will need:
1 tbsp baking soda
¼ tbsp baking powder
¾ tbsp cinnamon powder
1 egg
½ cup of raisins
½ cup of whole milk
⅔ cup of brown sugar
1 cup of grated carrots
¼ tbsp salt
¼ tbsp nutmeg powder
¾ cup of whole wheat flour
3 tbsp unsalted butter
Cooking spray
How to:
Preheat the oven to 350°F (176°C).
Mix the flour with cinnamon powder, baking powder, baking soda, nutmeg powder, and salt.
Mix the carrot with egg, raisins, butter, milk, and brown sugar. Add the flour mix and stir well.
Grease a loaf pan with cooking spray and add the mix. Bake until the mix sets. Let it cool for ten minutes. Remove from the pan and serve.
8. Beetroot and carrot soup
This preparation combines the goodness of the two root vegetables. This recipe is easy to digest and also highly nutritious for toddlers. You can add more vegetables, such as peas, green beans, and spinach to this recipe to intensify its nutritional value further.
You will need:
⅓ cup cubed carrot
¼ cup cubed beetroot
¼ cup cubed mushrooms
¼ cup of water
Salt as per taste
How to:
Pressure cook all the ingredients.
Churn the vegetables in a blender until smooth.
Heat the vegetable soup and add salt as per taste.
You can also add fresh oregano, thyme, and basil if your toddler is comfortable with their taste. Ensure to check for allergies before you add any new ingredient to the recipe.
9. Carrot and brown rice
This is an ideal lunch recipe for toddlers. You can prepare this recipe in many ways. For instance, you can add vegetables of your choice to enhance the nutritional value. Brown rice provides carbohydrates while also providing essential vitamins and minerals necessary for your toddler's growth.
You will need:
1 cup carrot (grated)
½ cup of brown rice
2 tbsp roasted peanuts
1 cup onion (chopped)
¼ tbsp turmeric powder
Salt as per taste
Coriander seeds and cumin seeds
2 tbsp oil
Some curry leaves
¾ tbsp urad dal
1 tbsp mustard seeds
2 tbsp coriander leaves (chopped)
How to:
Cook the brown rice and keep it aside.
Heat oil and sauté the cumin and coriander seeds. Remove from heat and crush to make a fine powder. Keep it aside.
Heat some more oil and add mustard seeds. Add dal and curry leaves. Add onions and sauté.
Add grated carrots and stir.
Add the spice powders, salt, and turmeric. Sprinkle a little water. Cover and cook until tender.
Add brown rice and mix. Add roasted peanuts. Garnish with coriander leaves.
10. Carrot yogurt
A combination of yogurt and carrot makes for a delicious snack for a toddler. This recipe is easy to prepare, easy to feed, and easy to digest as well. Regular consumption of this recipe could help you enhance your toddler's gut health in the long run.
You will need:
2 cups carrot (grated)
1 ½ cup plain unsweetened yogurt
½ tbsp roasted cumin powder
Salt as per taste
Mustard seeds
1 tbsp olive oil
How to:
Mix the carrot, yogurt, and salt in a bowl.
Heat oil and add mustard seeds. Let it splutter. Sprinkle over the curd and top with cumin powder.
The ten carrot recipes shared here will help you pamper your toddler's taste buds in a healthy way.
Do let us know which carrot recipe for toddlers from the list is your toddler's favorite.
References:
MomJunction's articles are written after analyzing the research works of expert authors and institutions. Our references consist of resources established by authorities in their respective fields. You can learn more about the authenticity of the information we present in our
editorial policy
.
Recommended Articles:
The following two tabs change content below.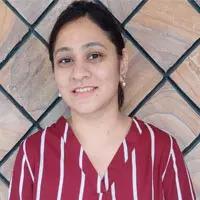 Swati Patwal
Swati Patwal is a clinical nutritionist and toddler mom with over eight years of experience in diverse fields of nutrition. She started her career as a CSR project coordinator for a healthy eating and active lifestyle project catering to school children. Then she worked as a nutrition faculty and clinical nutrition coach in different organizations. Her interest in scientific writing...
more