Go to:
What is the one word that you are likely to find in every teenage girl's vocabulary?
Diet, of course! Most teenagers, especially girls, are particular about what they eat and how much they eat. While some girls enjoy eating a variety of foods, others restrict themselves to just a few types of food for weight loss or to achieve a slimmer figure. Some tend to eat just too much of everything and end up being heavier than they should be.
Here, MomJunction talks about the importance of a healthy and balanced diet for teenage girls. Keep reading to find the right kind of diet for your daughter.

Importance Of A Balanced Diet For Teenage Girls
Most teen girls are conscious about their weight and appearance and tend to reduce their calorie intake to maintain their weight. What you need to tell your girl is that she can maintain an ideal weight by consuming wholesome food.
A healthy diet plan for a teenage girl should include:
Calories that the teenager needs for physical growth. The average calorie requirement for teen girls is 2,200 or more if the girl is physically active and plays a sport (1).
Carbohydrates, fats, and proteins needed for healthy physical development.
Vitamins and minerals for healthy growth.
A healthy and balanced diet helps the child develop healthy eating habits, which will aid her in the future. Therefore, you need prepare a healthy diet for your teenage daughter.
Tips On A Healthy Diet Plan For Teenage Girls:
Getting your teenage daughter to eat the right food is almost impossible. However, growing girls need more than just some food and water for sustenance. They need a complete diet that gives them the nutrition they need to grow into healthy and strong young women. Here are a few things you should keep in mind when formulating a diet plan for your girl.
[ Read: Healthy Foods For Teens ]
1. Plan your child's meals
Follow a food guide or make a diet chart to plan your kids' meals. The idea is to make your child's diet complete with the nutrients that she needs to grow and stay healthy. A complete diet is one that has proteins, carbohydrates and fats. Avoid no-carb or zero-carb diets as they can have adverse effects on the child's health.
Also, make sure that your teen has all the meals as planned. Breakfast, especially, must not be missed for it is the most important meal of the day that boosts metabolism and will kick-start her bodily functions too! Include fresh fruits and proteins in her breakfast as they will keep her full for longer and give her the energy to face the morning rush. Also, replace caffeine with fresh juices, smoothies, milkshakes or an occasional cup of tea.
2. Tell her healthy fats are good fats:
Since teenage girls are conscious about their weight, they will shy away from fats. However, not all fats are bad. Fattening foods are not good for your teen girl's health, but she must know about the concept of healthy fats that are essential for healthy hair and skin. Fats keep our body well-hydrated and are necessary to obtain a certain portion of calories that the body needs. Encourage the consumption of healthy fats and ask your teen to steer clear of trans-fats, which lead to excess weight gain.
[ Read: How Many Calories Do Teenagers Need ]
3. Give fruits as 'in-between' snacks:
If your daughter feels hungry between classes or meals, make her reach out for fruit. Fruits are easy to eat and make a healthy snack option. You can also give her sugar-free or low sugar energy bars. Ask her to avoid candy bars and snacks that simply pack in calories and offer no goodness.
4. Set a time for snacks:
The best time for snacks is in between breakfast and lunch. Another good time is after lunch and before dinner. While some may be okay with the idea of a late night snack, it is good to avoid them, especially if the child wants to lose excess weight.
5. Give a twist to lunch:
Make lunch interesting for your daughter by using the same ingredients differently.
For example, you can use the ingredients of a salad, such as veggies and boiled lentils, with a tortilla roll to make veggie or meaty wraps with a dash of cheese or tangy sauces. The bottom line is that your daughter should eat a filling lunch instead of nibbling on some salad leaves and protein bars.
[ Read: High Protein Foods For Teens ]
6. Keep the dinner light:
Dinner should have fewer carbohydrates, but must not be skipped. Prepare a healthy meal but keep it light. Simple dinner options for a teenager would include vegetable or chicken soups, salads with her choice of dressings, multi-grain pasta or multi-grain noodles. The idea is to combine nutrition with taste so that your child will eat it.
7. Prepare low-fat low-sugar desserts:
Too much sugar is bad. But if your child has a sweet tooth, you could switch to low-sugar and low-fat dessert alternatives, such as low-fat flavored yogurt, fruit salads or low-sugar sweet treats. You could also make your girl's favorite desserts healthier by adding fruits, nuts or crackers to it.
Eliminating sugar altogether and at once, can create a craving for sweets and lead to an indulgence in sugary foods.
8. Make her drink plenty of water:
Let your girl drink enough water to keep her body hydrated. Not drinking enough water may also make the child hungry more often. So, drinking sufficient water will keep those hunger pangs at bay and the metabolism rate up.
According to the US Center For Disease Control and Prevention (CDC), "Getting enough water every day is important for your health. Healthy people meet their fluid needs by drinking when thirsty and drinking with meals. Substituting water for one 20-ounce sugar-sweetened soda will save you about 240 calories." (2)
9. Avoid junk:
Any food that offers no nutritional value qualifies as junk food and should be avoided. Such food can lead to excess weight gain as our body doesn't use up the junk food for anything good. It just accumulates as empty calories. Talk to your girl about healthy and unhealthy foods and explain why she should avoid junk food.
Teenage girls are vulnerable to fad diets or come under peer pressure. But as a parent, you can help your daughter eat right and follow a healthy lifestyle. To help you with that, we have created two sample meal plans that you can use as a reference to chalk up the ideal diet for your teen girl.
Diet Plan For Teen Girls
There is no one-size-fits-all diet for teenage girls. Your girl's diet must be prepared considering her age, weight, physical activity, and health conditions. Ideally, a teenage girl's diet must include:
Natural protein foods — red meat, pulses, cereals, green vegetables and fish
Calcium-rich foods — soya beans, tofu, nuts, milk products
Iron-rich foods — beans, poultry, seafood, dark green leafy vegetables, peas, iron-fortified foods
Vitamin D rich foods — breakfast cereals, oily fishes, and margarine
Vitamin C rich foods — lemon, grapefruit, potatoes, tomatoes, and oranges
Folate-rich foods — green vegetables, brown rice, fortified bread and breakfast cereals
Putting them all together, we have compiled a couple of diet plans that could work for your teenager.
[ Read: Easy Breakfast For Teens ]
1. Healthy diet plan for students
Teenagers have a busy schedule, and healthy meals are not often a part of their to-do list. This diet plan includes simple, healthy foods that you can get them to eat in spite of their packed routines. This is simple plan caters to the needs of vegans and vegetarians as well.
Meal
Omnivore
Vegetarian
Vegan
Breakfast
Vegetable and egg  sandwich
1 apple
Veggie sandwich with cheese
1 apple
Veggie sandwich
1 apple
Midday Snack
Yogurt with granola or chocolate tea
Yogurt with granola or chocolate tea
Mixed berries or nuts; or 1 banana
Lunch
Tuna or chicken salad or sandwich with tomatoes and lettuce
Vegetable salad with lettuce, quinoa, cherry tomatoes, bell peppers and salad dressing; or
vegetarian chili
Chickpea and avocado rice bowl; or
Vegetable fried rice with onions, carrots, bell peppers and peas
Evening Snack
1 muffin with 2tbsp peanut butter and 1tsp honey or
1 fruit with 2 glasses of water
2-3 banana oat jam cookies or
1 fruit with 2 glasses of water
A handful of almonds and goji berries; or
1 fruit with 2 glasses of water
Dinner
1 beef burger with lettuce, tomato, onion, pickles, and sauces (mustard, ketchup or mayo); or
½ cup steamed vegetables with ¼ cup mashed potatoes and ½ pork chop
1 glass of milk before bed
1 cup macaroni & cheese loaded with veggies; or
Veggie burger with tomatoes, hash brown, lettuce, onions, olives and mayonnaise
1 serving pasta with red sauce and bell peppers, broccoli and baby corn; or
1 cup vegan curry rice with beans and vegetables
The above plan can give a teenage girl the required amount of calories, between 1600 and 1800 (1). This is only a sample meal plan, and you can replace the dishes with other foods to make a complete meal plan for teens.
[ Read: Healthy Lunch Ideas For Teens ]
2. The athlete diet plan
Athletes or sports persons need more calories than an average teenager with a not-so-active lifestyle. This meal plan sample aims at delivering the necessary calories that they need when training for sports.
Meal
Omnivore
Vegetarian
Vegan
Breakfast
Fruit smoothie with egg; or
3 egg whites with 1 cup oatmeal and 1/2 a banana
Waffles topped with blueberries, strawberries and topped with maple syrup; or
Granola and fruit with a glass of orange juice
Breakfast quinoa bowl; or
Sweet potatoes and yams, boiled and topped with maple syrup
Midday Snack
Banana or 16 oz. vitamin shake
Bunch of grapes or
crackers with cheese
Banana or
1 cup chia slurry
Lunch
Grilled chicken breast with 1/2 cup spinach, 1 medium baked potato, and 16oz. water; or
Deli meat sandwich with peppers and hummus and 1 apple
1 whole wheat English muffin with 1/2 cup cottage cheese, 1/4 cup walnuts, 1tsp honey and 1 cup peas; or
Whole wheat grilled cheese sandwich with sliced tomatoes and 1 cup cucumber and tomato salad, and 1 apple
Black bean wraps with lettuce, tomato, and olives; or
1 serving spiced tempeh with vegetables and quinoa
Evening Snack
Cottage cheese and peaches
1/2 cup raisins and 1 banana
Almonds and grapes
Dinner
Broccoli cheddar soup and saltines; or
Meatloaf with veggies
Quesadilla, with peppers and hummus; or
large mixed vegetable salad with dressing
Mashed potato white pizza (vegan cheese); or
Tofu scramble with spinach and vegan mozzarella
Choose meal portions such that your active teenage girl gets between 2,200 and 2,400 calories every day, to continue training and maintain a healthy weight.
Remember that healthy diets are not just about meeting the calorie intake requirements. They are about ensuring the teenager gets the required nutrition. It is about your little girl enjoying and relishing the food she eats. So, include a variety of foods in the diet, one each from the five food groups, as required. This helps in keeping the child happy and chronic illnesses away from her (3).
Does your teenage girl follow a specific diet plan? Tell us about it in our comments section.
Recommended Articles:
The following two tabs change content below.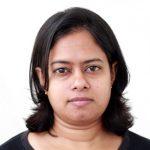 Latest posts by Sagari Gongala (see all)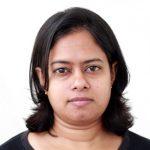 Sagari Gongala
Sagari is a math graduate and studied counseling psychology in postgraduate college, which she uses to understand people better. This skill also helps her write better articles about kids and their behavior. She is meticulous in her research and gives you information that could be the ultimate help you'll need in times of need. An animal lover, vegan, and coffee addict, Sagari puts her mind and soul into whatever she does. During her free time, you'll find her either rescuing a sick/injured animal with a friend, or glued to her couch watching Sons Of Anarchy on Netflix.