My girl is 18 months now. Since the time she was born, I have tried and tested various baby soaps available in the market. I would use them for a month or two, get dissatisfied and start my search for a 'better' soap again. Alas, my search yielded only partial results.
A major reason for my dissatisfaction was that the soaps were making my daughter's skin dry and patchy. Her skin is naturally dry, and you know how dry skin looks in winter – like a piece of parched land devoid of any moisture. I was in look out for a bar that wouldn't squeeze away the moisture from my baby's skin.
Recently, when I read that Baby Dove was launched in India, I thought: "Ok, yet another soap for me to try."
I did not have very high hopes, but as I have been using the Dove bar for a very long time, I wanted to try their baby version too. Who knows, I might find it to be the right soap bar for my darling.
However, before buying, I went through the ingredient list and the claims made by the Baby Dove.
What does Baby Dove claim about the sensitive moisture bathing baby soap?
The bar has been specifically developed for babies with sensitive skin.
It has been tested by dermatologists, ophthalmologists and paediatricians.
It is pH neutral, formulated with one-fourth moisturising cream, which leaves the baby's skin supple.
Mildest cleanser for baby's skin leaves the skin smooth, soft and moisturized.
Extra mild that goes well even on delicate newborn skin.
Replenishes the baby's sensitive skin with essential nutrients lost in bathing.
Hypoallergenic means it minimizes the risk of skin allergies.
How Baby Dove impressed me:
The packaging of the Baby Dove Sensitive Moisture Baby Bar is similar to that of the original soap bar. It comes in a standard Dove package – a white carton which has all the relevant information.
It has a mild scent, which is pleasant on the baby and will not irritate her. It forms a creamy lather, thereby cleansing the baby's skin well. Moreover, it removes greasiness and any other residues efficiently from the baby's skin and scalp. I, especially, liked the moisturizing nature of the soap, which makes my little one's skin soft and supple, after every bath. This is more important now during winter than in any other season.
I have been using the sensitive bar for one week now, and I am very happy with the results. Finally, found a suitable bar for my daughter's sensitive skin. She did not display any sign of irritation or dryness and her skin looks hydrated.
Are there any reasons to avoid the Baby Dove soap?
I did not find any valid reason to avoid this soap so far. Believe me, it helps in keeping the baby's sensitive skin hydrated all day long.
My rating:
I would certainly rate 5 out of 5. And yes, my seemingly unending quest for the right soap has now come to an end, and I am happy about it.
I will definitely recommend the soap to all the new moms out there! It is available in two sizes – 50g and 75g. You may find it in any supermarket or shop online.
You can buy Baby Dove products here.
To know more about Baby Dove, click here.
The following two tabs change content below.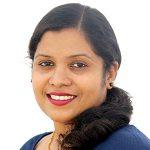 Latest posts by Rebecca Malachi (see all)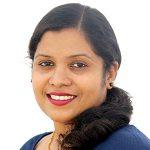 Rebecca Malachi
She is a Biotechnologist with a proficiency in areas of genetics, immunology, microbiology, bio-engineering, chemical engineering, medicine, pharmaceuticals to name a few. Her expertise in these fields has greatly assisted her in writing medical and life science articles. With 8+ years of work experience in writing for health and wellness, she is now a full-time contributor for Momjunction.com. She is passionate about giving research-based information to readers in need. Apart from writing, she is a foodie, loves travel, fond of gospel music and enjoys observing nature in silence. Know more about her at: linkedin.com/in/kothapalli-rebecca-35881628