Babies can be fussy eaters. And if you think your baby falls into this category, this post on high-calorie foods for babies is for you.
If your baby has started having solids but refuses to eat most of the food you give them, it might affect their growth and development. In such cases, foods that contain high calories might be the right choice for them. These foods can provide them with the required nutrition and bring a difference to their taste. Some examples of high-calorie foods include meat, fish, eggs, and cheese.
Read on to know more about high-calorie foods you can give to your baby.
10 High Calorie Foods For Babies
Here is our pick of ten high calorie foods for baby weight gain and energy:
1. Avocado Is The Way:
Avocado is loaded with calories and is one of the best ways to make sure your baby gets their dose of calories for the day (1).
It is filled with nutrition and is packed with healthy fats. The best part about avocados is that it is very easy to prepare.
You can serve avocado directly from the skin by spooning it out and feeding your baby. Alternatively, you can also make it into a mash or puree by mixing your baby's formula milk or even your own breast milk.
You can also mix avocado with other vegetables or fruits purees like banana or tofu. Another great way to use avocado is by making it into a dip.
2. Say Cheese:
You can easily include cheese in your baby's regular diet plan and ensure your baby gets a high dose of calories and taste (2).
Add grated cheese to your baby's cooked, boiled, mashed, or pureed vegetables. In case your baby loves cheese and does not like vegetables, they may even want to eat them for the cheese!
Make a bowl of scrambled eggs for your baby and add a dash of cheese before serving. You can also add grated cheese to your baby's bowl of mashed potatoes or boiled pasta.
Instead of always using butter, add full-fat cheese cream to your baby's regular foods and meals.
3. Milk It Up:
If you have started your baby on top feed milk, now is the time to milk up the fat content (3).
Ensure that all the dairy content you use is made of full-fat milk.
You can also make oats, cereals, and even sauces using fresh full-fat milk for your baby.
4. Oiling And Buttering:
Oils and butter can add a big dose of healthy calories to your baby's daily diet (4)
Include olive oil in your baby's various food items like sautéed vegetables, boiled veggies, pasta, and more.
You can also sauté them in unsalted butter or add them in mashed sweet or regular potatoes.
If your baby is ready to have it, you can also add flaxseed or linseed oil to your baby's food.
5. Egg Is The Way:
Egg yolk is loaded with nutrition that will add a lot of high calorific content to your baby's food routine (5).
Cook the egg yolk to make its nutrition content higher. It will help in the development of your baby's brain.
You can add a cooked egg yolk to your baby's pureed food.
You can also add it directly to your baby's stews and soups.
6. Weighty Wheat Germ:
Wheat germ is highly nutritious and is a great way to add high-calorie content to your baby's food (6).
You can mix wheat germ with any baby food that you prepare.
Add it to your baby's sweet or regular dishes to make it extra healthy.
You can also add it in various purees, cereals, and even finger foods to add taste and nutrition.
7. Sweetly Potato:
This is also one of the best high calorie foods for babies. Sweet potatoes have many health benefits, one of which is adding weight to your baby (7).
Sweet potato has a high content of sugar and beta carotene, both of which will help weight gain.
You can give your baby sweet potato in a mashed form along with other fruits and vegetables.
Add mashed potato to make soups, lentils, with chicken, and even as a pureed food with whole cream milk.
8. Butter Up With Peanut Butter:
Who does not like peanut butter? It is one great food item that can add a lot of high calories to your baby's otherwise regular foods (8).
The peanut butter will help your baby put on that additional weight and increase the number on the scale.
You can spread peanut butter on your baby's toast and bagels and let him eat it as a snack.
You can also offer peanut butter as a dip and let your baby use it with carrot sticks.
9. Nuts About Weight:
Nuts are a crunchy way to add weight and taste to any regular meal that you prepare for your baby. Before you start loading your baby with nuts, make sure you check in case there are any signs of peanut allergy in your little one (9).
Add a variety of nuts to your baby's daily meal plan.
Mix up various nuts to increase your baby's dose of vitamin E, fats, and proteins.
Add roasted nuts to your baby's porridge, milkshakes, smoothies, cereals, and almost any other food.
10. Go Bananas:
Bananas should be a regular feature in your baby's daily meals (10).
Bananas are loaded with energy and carbs.
You can include it in your baby's diet as mashed banana and mix it with breast milk or formula milk, depending on what your baby has. You can also give it to your baby as it is.
Mash banana and spread it on your baby's toast, or add it to your baby's cereal or porridge to make it healthier and more nutritious.
Giving high calorie foods for babies will ensure that she gains weight as required. Make sure you check with your baby's doctor about how much weight gain is good for your baby. Refrain from force when feeding the baby.
References:
MomJunction's articles are written after analyzing the research works of expert authors and institutions. Our references consist of resources established by authorities in their respective fields. You can learn more about the authenticity of the information we present in our
editorial policy
.
The following two tabs change content below.

Jessica Albert is a passionate writer who seeks to connect with her readers through wit and charm. Her work aims to invoke curiosity and keep the readers engaged through and through. She has prior experience working with magazines and e-commerce establishments as a content marketer and editor. Being a mother herself, she puts all her knowledge into creating content about...
View Profile

›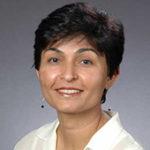 Jyoti Benjamin
(MS, RD, CSO, FAND, CD)
Jyoti Benjamin has 25 years of experience as a clinical dietitian and currently works in Seattle. She focuses on teaching people the value of good nutrition and helping them lead healthy lives by natural means. Benjamin has a masters in Foods and Nutrition, and has been a longtime member and Fellow of AND (Academy of Nutrition and Dietetics) and the...
View Profile

›