Introducing high-calorie foods for toddlers is a good way to keep them energetic and help them gain weight. On most occasions, it is seen that toddlers are picky eaters and often gain weight slowly. Many mothers become anxious due to their children's irregular eating habits and consider them unhealthy. However, most people also feel that a chubby child is healthy. This belief often results in parents overlooking the problem of overweight toddlers (1). Children's weight does not indicate that they are unhealthy as genetics often determines how much your child will weigh (2). That said, if you are still concerned about the low weight of your child, you may consult a doctor to ensure that they are not being affected by an underlying condition. If your doctor ensures that your child is healthy, you may start giving high-calorie food to gain weight. This post shares a list of high-calorie food suitable for toddlers, tips to make their daily diet rich in calories, and some important points to remember while feeding your child.
High Calorie Foods For Toddlers To Gain Weight
Your toddler needs a healthy and balanced diet to gain weight. You might despair at your toddler's small appetite. But remember that they have a small stomach. It is difficult for them to get all calories from three major meals. So, you need to ensure that they also get healthy snacks throughout the day. If you are confused about what to feed your little one, try this food guide. It lists all the high calorie healthy foods for toddlers.
Your toddler's diet must include (3):
Waffles
Pancakes
French toast
Muffins
Croissant
Doughnuts
Banana bread
Raisin bread
Pasta with olive oil or butter
Fried potatoes
Fried onion rings
Vegetables like peas and carrots topped with cheese
Avocado
Bananas
Mango
These are just a few of the high-calorie toddler foods you can include.
How Can You Make Every Bite Count:

There are ways you can turn simple everyday dishes into calorie rich delicacies! Wondering how? Let us show you!
1. Use Good Fats:
Top up your toddler's daily foods with fats like butter, cream, cheese, or mayonnaise. Fats are full of calories and essential for your toddler's brain development.
2. Go For Full-Fat Dairy Products:
Make sure your toddler's diet has ample amounts of full-fat dairy products like milk, yogurt, and cheese. You can add shredded cheese to her vegetables, rice, and other dishes to bulk them up. You can also give her cheese slices as finger food.
3. Try Smoothies:
So your toddler likes all things liquid? Try healthy smoothies! Here are some smoothie recipes for you to try:
4. Cook Healthy Soups:
Does your toddler like soups? Well, make some with milk instead of water!
5. Add Calories To Potato:
Most toddlers love to eat potatoes. If your little one too enjoys eating these starchy veggies, add some more calories to them. Simply mix cheese or milk to the potato.
Things To Keep In Mind:

Providing your toddler with calorie rich food is not enough! You need to keep some points in mind to ensure healthy weight gain.
Frequently Asked Questions
1. What can I feed my underweight toddler?
If your toddler is underweight, you should avoid giving them cakes, chocolates, or sugary drinks. Instead, give them a well-balanced diet. The diet should include (9):
A variety of fruits and vegetables
Meals with starchy carbohydrates, such as potatoes and rice
Dairy products or their alternatives
Pulses, beans, fish, and egg
Small amounts of unsaturated oils
Adequate fluids
2. Why is my toddler not gaining weight?
Some reasons for your toddlers to not gain weight could be because they are (10):
Not getting enough calories
Not eating enough food
Having health problems, such as gastroesophageal reflux and cystic fibrosis
Dealing with infections
Having an intolerance to certain foods
Having metabolic disorders
A child's weight is not an indicator of their health. However, if you are concerned that your child is not gaining weight, changing their diet may help resolve this issue. Offering high-calorie foods to toddlers will help them gain weight. Since children have a small appetite, offer foods such as french toast, muffins, fried potatoes, and bananas at regular intervals. Further, add good fats, full-fat dairy products, smoothies, and potatoes to your child's diet. Most importantly, choose healthy snacks and avoid packaged juices, cakes, cookies, etc. Talk to your doctor if you have any questions about your child's weight and diet.
References:
MomJunction's articles are written after analyzing the research works of expert authors and institutions. Our references consist of resources established by authorities in their respective fields. You can learn more about the authenticity of the information we present in our
editorial policy
.
The following two tabs change content below.

Jessica Albert is a passionate writer who seeks to connect with her readers through wit and charm. Her work aims to invoke curiosity and keep the readers engaged through and through. She has prior experience working with magazines and e-commerce establishments as a content marketer and editor. Being a mother herself, she puts all her knowledge into creating content about...
View Profile

›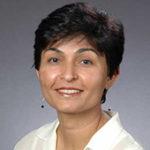 Jyoti Benjamin
(MS, RD, CSO, FAND, CD)
Jyoti Benjamin has 25 years of experience as a clinical dietitian and currently works in Seattle. She focuses on teaching people the value of good nutrition and helping them lead healthy lives by natural means. Benjamin has a masters in Foods and Nutrition, and has been a longtime member and Fellow of AND (Academy of Nutrition and Dietetics) and the...
View Profile

›