Dietary fiber is a form of edible carbohydrates that is not easily digestible by the human digestive system, although it provides several health benefits (1). Soluble and insoluble are two types of dietary fiber found commonly in plant-based foods.
As per the Dietary Guidelines For Americans (2015-2020) report, children are getting less fiber than needed due to lower consumption of high-fiber food, such as vegetables and whole-grains (2). A chronic low-fiber diet may increase the risk of several conditions, ranging from constipation to obesity (3) (4). Therefore, healthy fiber intake is essential for the overall good health of children and teens.
In this post, we share all the necessary information about fiber-rich foods and the recipes that you can prepare using those foods.
How Much Fiber Do Children Need?
The recommended quantity of fiber for children varies as per their age, weight, and energy needs. The American Academy of Pediatrics (AAP) recommends at least five servings of fruits and vegetables with other fiber-rich foods to meet a child's daily requirements of fiber (3).
The academy also recommends the "add five method" where you add five to the age of the child to arrive at the number of grams of fiber the child needs per day. For instance, if the child is ten years old, then they will need 15 grams of fiber per day.
The Academy of Nutrition and Dietetics recommends specific units of fiber as per the child's age group (5).
| Age (years) | Fiber (grams per day) |
| --- | --- |
| 1 to 3 | 19 |
| 4 to 8 | 24 |
| 9 to 18 (girls) | 26 |
| 9 to 13 (boys) | 31 |
| 14 to 18 (boys) | 38 |
Source: Academy of Nutrition and Dietetics
What Happens When Children Consume Excessive Fiber?
Excess consumption of fiber through food is rare. According to the Academy of Nutrition and Dietetics, there is no tolerable upper limit set for dietary fiber. Therefore, there is no indicated intake level that can lead to adverse effects.
A very high intake of dietary fiber could lead to bloating, cramps, flatulence, sometimes constipation, reduction in appetite and early satiety, and diarrhea (6). They should drink enough water to help move fiber through the intestines. When paired with good hydration, fiber helps your digestive track move well. However, there is little evidence that these effects can occur in otherwise healthy children and teens.
Experts recommend consuming adequate amounts of dietary fiber from a well-balanced diet containing a wide variety of natural plant foods. The use of dietary fiber supplements for children needs pediatric guidance and should only be used if prescribed by the doctor.
15 High Fiber Foods For Children
The natural sources of dietary fiber are fruits, vegetables, grains, cereals, nuts, and seeds. The good news is that these sources are tasty and you do not have to force it on your child. You can use these food groups in various combinations to prepare nutrient and fiber-rich dishes for your child.
Below is a list of high-fiber foods that your child can relish and reap health benefits from in the long run (7).
1. High-fiber bran ready-to-eat cereal
High-fiber bran cereals contain wheat bran and other fiber sources, like psyllium husk. The bran is an essential part of a whole-grain that provides high amounts of fiber, B-vitamins, iron, copper, zinc, magnesium, antioxidants, and phytochemicals (8). Read the nutrition label carefully and select options that contain:
at least three grams of fiber from high-fiber foods, like whole wheat, whole-grain cornmeal, whole oats, whole rye, brown rice, etc. (3).
less sugar and sodium per serving
Note: Check for the ingredients carefully, especially if your child is allergic/intolerant to certain foods, like tree nuts, gluten, milk solids, etc.
2. Oatmeal
Oatmeal is made by processing natural oat grain to make rolled, instant, steel-cut, and other forms of oatmeal. Prefer oatmeal made from whole grain, which contains the husk/hull. It is a good source of soluble fiber, beta-glucan, it provides 4g per cup cooked and essential micronutrients, like vitamin E, calcium, magnesium, and zinc that promote health and help manage weight (9) (10). Oatmeal porridge, pancake, smoothie, muffins, etc. are some oatmeal recipes children can eat across different meals. You can make it your favorite by adding raisins, cinnamon, maple syrup, etc.
3. Beans
Beans are seeds of leguminous plants that are rich in protein, dietary fiber, with 16g of fiber in every 100g and essential nutrients, like lysine, folate, iron, and zinc (11). Feed your child a wide variety of beans to provide an assortment of fiber and nutrients. A few bean recipes for children include bean soup, bean stew, bean salad, bean curries, sauces/dips, etc.
4. Pears
Fresh pear with peel is a good source of dietary fiber, a medium size packs 5.5g of fiber and potassium, and bioactive compounds, like flavonoids and anthocyanins that promote health (12). For children, pear salad, pear sandwich, and pear shake are some mouth-watering recipes worth trying.
5. Apple
Apples with peel are a good source of both soluble and insoluble fiber, vitamin C, and phytochemicals that support overall health (13) A small apple has about 3.6g of fiber and every child loves the crunch and taste of an apple.
(14). You can give your child an apple as a midday snack or prepare tasty breakfast recipes, like apple cinnamon, apple oatmeal pancakes, apple bread, apple with peanut butter which adds extra fibre too and baked apple crisps.
6. Berries
Berries, like raspberries, blackberries, cranberries, etc. are colorful fruits that add flavor, color, and nutrition to your child's diet. Whether consumed fresh, frozen, or canned, they provide significant quantities of dietary fiber, providing 4g of fiber for every half a cup and vitamin C and E, selenium, and healthy phytochemicals (15) (16).
7. Green peas
Green peas, fresh, frozen, or canned, contain 3.5 to 4.4 grams of dietary fiber per half a cup (7). Furthermore, they provide protein, essential micronutrients, and phytochemicals to support growth and development (17). Green pea sauce/dip/spread, roll, pancakes, and soups are some nutritious recipes that children enjoy to eat.
8. Banana
Banana is a good source of dietary fiber, with 3.g of fiber in a medium size and vital micronutrients like potassium, vitamin B6, vitamin C, and phytonutrients with antioxidant properties (18). You can use this nutrient-dense fruit to make various recipes, like shakes, smoothies, desserts, porridges, etc.
9. Avocado
Avocado is rich in vital nutrients like dietary fiber, packed with 7g of fiber in 100g and monounsaturated fatty acids (MUFA), and phytosterols (19)
. Avocado sauce/dip, salad, toast, and smoothie are some worthy recipes to try for children.
10. Sweet potato
It is a sweet-tasting root vegetable that children can consume in baked, grilled, boiled, or roasted forms. One medium-sized baked sweet potato provides 3.8 grams of dietary fiber and significant amounts of vitamin-A, potassium, and magnesium (7) (20).
11. Collards
Collards are green leafy vegetables from the cabbage family. One cup of cooked collards provides 3.8 grams of dietary fiber (7). Besides, it contains considerable amounts of glucosinolates, carotenoids, and fat-soluble vitamins, like vitamin-K, A, and E (21).
12. Dried fruits
Dried fruits are energy-dense dehydrated fruits containing considerable amounts of vitamins, minerals, dietary fiber, and certain bioactive compounds. Moderate consumption of dry fruits is associated with several health benefits in the long run (22). Dried fruits, such as prunes, pears, figs, and dates, can be included in porridge, shakes, smoothies, and desserts. Figs may have the highest fibre content of any dried fruit with 7.3g of fiber per half a cup.
13. Nuts and seeds
These are rich in vegetable protein, MUFA, PUFA, fiber, micronutrients, and phytochemicals (23). Some healthy nuts and seeds that you should serve to children in moderation are walnuts, almonds, pistachio, chia seeds, whole pumpkin seeds, and flaxseeds.
14. Whole rye
You can cook whole rye and serve it like you would serve other grains. Rye bread is high in fiber and has an impressive nutrient profile. Plain rye wafer/crackers are a fiber and nutrient-rich savory snack made of whole rye. Whole rye bread can be used to prepare sandwiches and rolls for your child.
15. Popcorn
Air-popped popcorn can be a considerable source of fiber (7), and it is also a food popular among children. You can serve it as a snack for children and teens across ages in moderate amounts. One cup of popped popcorn has almost one gram fiber. However, while preparing popcorn snacks, ensure to use little or no salt, sugar, and butter.
Several other high-fiber foods and almost all plant-based foods have some amount of fiber. It is best to include moderate amounts of a wide variety of plant-based foods in the child's daily diet.
Ways To Increase Fiber In Your Child's Diet
Below are some tips that you can try to increase your child's daily fiber intake.
Include at least one serving of whole-grain or cereal per meal. Whole wheat flakes, whole-grain bread, whole-grain pasta, oats, wild rice, and millets are options to select. Whole grains contain more fiber than do processed grains.
Read labels of packaged and processed foods and opt for low sodium, low sugar, and high fiber content. All-bran breakfast cereals containing wheat bran and psyllium husk are easily available over-the-counter. Choose high fiber snacks.
Use oat bran or wheat germ to thicken soups, porridge, and add crunchiness to yogurt and fruit recipes.
Replace refined or all-purpose flour with whole-grain/millet flour for cooking and baking recipes.
Include at least one to two servings of a variety of beans and legumes in a day. Prefer making multi-bean recipes with plenty of fresh, seasonal vegetables.
Serve at least five servings of whole fruits and vegetables in a day. Try to serve them raw or lightly cooked. You can also serve them as part of salads, sandwiches, smoothies, and soups.
Encourage your child to consume fruits and vegetables with peels to enhance the fiber quality of the diet. as the maximum fiber is in the skin. Add them to recipes made from grains and cereals to intensify their nutritional value.
Add whole seeds and nuts in powder or chunks to main recipes like salads, porridges, smoothies, shakes, etc. in moderate amounts.
Choose high-fiber snacks, like air-popped popcorns, dry-roasted seeds and nuts, granola bars, nuts trail mix, whole wheat crackers, plain rye wafers, dried fruit, and vegetable chips.
Delicious High-Fiber Recipes For Children And Teens
Below are some delectable and customizable high-fiber recipes for children and teens.
1. Banana and berry oatmeal porridge
It is a yummy, nutrient, and fiber-rich breakfast recipe for children and teens.
You will need:
1 cup rolled oats
1 banana (diced)
1 cup mixed berries (chopped)
2 cups skimmed milk
1tbsp mixed nuts (chopped)
How to:
Put oats, milk, and nuts in a thick bottom pan on medium heat.
Cook the mixture with constant stirring (to avoid lumps) for ten minutes or until the mixture thickens.
Switch off the flame, transfer the porridge to a serving bowl, and garnish with banana pieces and chopped berries. You can also add chia seeds or a dash of cinnamon. Serve while still warm.
2. Three bean veggie soup
Three bean veggie soup is a dinner recipe with a delightful taste and high-fiber content.
You will need:
1 cup red kidney beans (cooked)
1 cup cannellini beans (cooked)
1 cup chickpeas (cooked)
1 medium-size onion (chopped)
1.15oz can of tomatoes (diced)
3 cups low-sodium vegetable broth (or homemade vegetable stock)
2 cup fresh spinach (chopped)
1 cup sweetcorn kernels (boiled)
½ cup carrot (peeled and diced)
½ cup green peas
1/4 cup pine nuts (toasted and chopped)
1tbsp vinegar
1tbsp coriander powder
1tsp paprika
¼tsp pepper powder
Salt, to taste
2tbsp virgin olive oil
How to:
Put a stockpot on medium heat, add olive oil, onions, and cook for about five minutes with constant tossing.
Add tomatoes, coriander powder, paprika, pepper powder, vinegar, spices, and salt. Cook for another three to four minutes with the lid covered.
Add vegetable broth, all the beans and vegetables, and let the mixture boil for five minutes.
Next, cover the pan and cook the ingredients for 30 minutes or until the vegetables get tender.
After 30 minutes, switch off the flame and let the soup come to room temperature.
Transfer the soup to a serving bowl, garnish with pine nuts and serve immediately.
If your child does not like bean chunks/pieces, then you can blend the ingredients into a puree using an immersion blender or food processor. It is a super healthy bean soup with low in fat and calories.
3. Green pea and cream cheese sandwich
It is a flavorful, high-fiber sandwich recipe that can be served with boiled or scrambled eggs.
You will need:
4 slices whole rye bread
1 cup green peas (uncooked)
¼ cup cream cheese
1tsp herb mix
1tsp virgin olive oil
How to:
Put olive oil in a flat pan, add peas and saute until they turn tender.
Switch off the flame and let the peas come to room temperature.
Blend cooked peas, cream cheese, and herb mix into a coarse paste and keep it aside.
Lightly toast the bread slices on the same flat pan on medium heat.
Transfer them to the serving plate, spread the green pea and cheese paste on them, and serve with boiled, deviled, or scrambled eggs.
4. Baked sweet potato wedges
Sweet potato wedges are a flavorsome and nutritious midday snack for children and teens.
You will need:
2 small sweet potatoes
2tbsp garlic paste
2tbsp fresh parsley (chopped)
2tbsp fresh chives (chopped)
1tbsp avocado oil
1tsp herb mix
Salt, to taste
How to:
Preheat the oven to 415°F (212°C).
Clean the sweet potato skin thoroughly and cut one-inch thick wedges.
Mix sweet potato wedges with the remaining ingredients in a mixing bowl.
Line a baking sheet with parchment paper, place the wedges on it, and bake for 15 minutes.
Transfer the baked wedges to a serving plate and serve with homemade hummus or guacamole to add more nutrients, fiber and taste.
5. Veg loaded whole-grain pasta
The mouth-watering, nutrient-dense pasta recipe contains fiber and vitamins, minerals from various plant foods.
You will need:
1 cup whole-grain penne pasta
1 red onion (chopped)
1 cup mixed bell peppers (chopped)
½ cup button mushrooms (chopped)
1 cup fresh spinach (chopped)
1 cup sweet corn kernels (boiled)
2 cups tomato (chopped)
1tbsp garlic paste
1tbsp cheddar cheese
1tsp sesame seeds (roasted)
1tsp herb mix
2-3tbsp virgin olive oil
How to:
Cook pasta as per the instructions given on the pack and set aside.
Heat olive oil in a pan, add onions, garlic paste and sauté for two minutes.
Add tomatoes, herb mix, salt, and cook the mixture until tomatoes turn mushy.
Add all the remaining vegetables to the pan and cook with the lid covered for ten minutes.
After ten minutes, add pasta to veggie mix, and cook for another five minutes with occasional stirring.
Transfer the pasta to a serving bowl, garnish with cheddar cheese and roasted sesame seeds, and serve.
Fiber is an essential nutrient that helps maintain a healthy gut and promote well-being. Make high-fiber foods a part of the child's balanced diet. by sneaking them in meal recipes to add extra fibre, nutrients and enhanced taste as well. Guide your child and teen about fiber benefits by involving them in the meal preparation and grocery shopping. Teach them about nutrition and ingredient labels so that they could make informed choices about eating fiber-rich food.

References:
MomJunction's articles are written after analyzing the research works of expert authors and institutions. Our references consist of resources established by authorities in their respective fields. You can learn more about the authenticity of the information we present in our
editorial policy
.
Recommended Articles
The following two tabs change content below.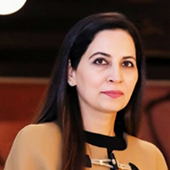 Seeemaa Budhraja
(DDHE & DNHE)

Seeemaa Budhraja is a Delhi-based dietitian and nutritionist. She specializes in weight and lifestyle management. She is a healthy recipe designer, works as a health motivator and wellness coach as well. She has worked as a slimming head with one of the top organizations in India. She excels in therapeutic diets for various lifestyle-related diseases. This renowned nutritionist is a...

more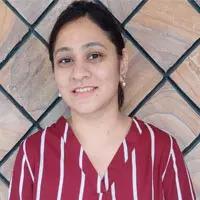 Swati Patwal
Swati Patwal is a clinical nutritionist and toddler mom with over eight years of experience in diverse fields of nutrition. She started her career as a CSR project coordinator for a healthy eating and active lifestyle project catering to school children. Then she worked as a nutrition faculty and clinical nutrition coach in different organizations. Her interest in scientific writing...
more