A preschool is a child's first introduction to a systemic process of getting educated. Since it is the first time that the child enters an educational institution, there can be many different factors that can shape how the experience is going to end up.
One of the important ways in which preschools can educate their pupils better is by making learning fun. In fact, one might even go as far as to say that a preschool experience for children should ideally be all about having fun and learning new things simultaneously!
According to studies, making learning fun can be one of the most effective ways to ensure that children not only take a greater interest in studies but also end up learning and retaining more of the knowledge that is given to them (1).
The importance of children having fun in their preschools is further substantiated by several other experiments as well, with almost universally encouraging results (2).
When you decide to pick a best preschool for your child to start his/her educational journey with, it should be a priority to ensure that the preschool has an ideology and educational methods that make learning fun for the children.
A preschool that makes learning fun could make your child want to go there by choice, and as often as possible! Conversely, if learning isn't fun for the child, then his/her willingness to attend preschool might get affected. The results of the education on the child's acquisition of knowledge will also be directly correlated with the amount of happiness and satisfaction they derive from the environment at their preschool.
Let's take a look at a few factors now, which can help determine whether or not a preschool is making learning fun!
1. Educational Philosophy
To make sure that learning is actually fun at the preschool, take a look at the preschool's educational philosophy through their prospectus. Does the preschool have a fun-based learning approach? Is the emphasis on making learning more appealing and comfortable for children?
For instance, EuroKids, which is one of the most reputed preschool chains in India, mentions having a "fun-based learning environment" at the very core of their educational philosophy. As long as the approach is in the right direction, that's one point for the preschool right there!
2. Teaching Methods
Simply having a curricular philosophy towards making education fun is not enough by itself, it's also important to assess whether the teaching methods at the preschool reflect the ideology.
The usage of games, toys, colorful mascots, etc. to facilitate a comfortable, fun learning environment for children are things you can look out for. Teaching methods themselves could include stories, rhymes, and music, all of which enable the child to have a lot of fun while learning!
A top preschool like EuroKids, to give an example, incorporates all these methods into the day-to-day activities of their pupils (with a mascot to boot!). That's the kind of approach that helps kids learn much more effectively and is therefore certainly something that you should keep in mind.
3. The Staff
Regardless of what the teaching methods are like, or what the ideology of the preschool is, if the staff at the institution are not well-trained and qualified enough for the task, it can all go to waste.
A good way to ensure that your child's preschool has a great staff is to meet them personally. Any good preschool will encourage such interactions between staff and parents before a decision to enroll the child in the preschool is made. You can also check for reviews and feedback about the preschool's staff online.
It's also important to know the efforts that the preschool takes to train their children. The EuroKids preschool, for instance, has an online tool called ETAT to train teachers and keep their skills updated. Such an effort does quite a bit to elevate the standards of the preschool, and consequently ensures the best learning experiences for all children!
4. The Interiors And Ambience
The interior design and decorative elements at your child's preschool can make a big difference in how much fun the child is going to have while learning new things there.
It is scientifically proven that children tend to have positive reactions to bright colors and shapes (3). With that in mind, make sure that the preschool you're looking to get your child enrolled at has bright, welcoming interiors with cozy and comfortable settings so that your little one would want to keep coming back!
The aspect of having fun while learning in preschools is talked about a lot, but hardly ever given the attention and importance that it truly deserves.
We are confident, however, that after having gone through all these tips and information, you will make the right choice when you choose the best preschool for your child. To ensure the best results, their academic beginnings should not only be solid and comprehensive but also a lot of fun!
Well, that was from an educators perspective! But as parents, there is a lot we can understand and learn from you too. What are your thoughts (or concerns) regarding a perfect preschool? How do you think a preschool adds to the child's overall development? Let us know in comments below.
The following two tabs change content below.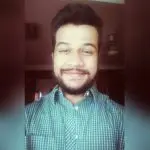 Dushyant Dubey is an editor and contributor at MomJunction.com!