If you are thinking of weaning your little one off breastmilk, you may be wondering how to choose a baby bottle for them. When it comes to feeding bottles, various factors should be considered, such as non-toxicity, ease of use, and convenience. Also, since they come in different varieties and materials, ranging from plastic to glass, it may not be easy to select the right one for your baby.
Go through this post, where we have put together some information you need to know before choosing the right feeding bottle for your baby and introducing them to it.
How To Choose A Baby Bottle?

With so many types of baby bottles available in the market these days, it is natural to feel confused. From glass to plastic to ones that are straight or curved, the options are many. So how do you know which baby bottle will be right for your little one?
First let's take a look at the pros and cons of the two main types of baby bottles – glass and BPA free plastic baby bottles:
1. Glass Baby Bottles:

One of the main reasons why parents still choose glass baby bottles is because they are BPA free.
Pros of using glass baby bottles:
Glass bottles are BPA free.
It is a more eco-friendly option as it is made without the use of petroleum.
The bottles last a longer time.
Glass bottles can be boiled during sterilization and also be used for heating.
Glass bottles are recyclable.
Cons of using glass baby bottles:
Glass bottles will break easily in case they are dropped.
They are more expensive than plastic bottles or BPA free plastic bottles.
Glass bottles are heavier.
They are not always available in different variants or sizes.
2. BPA Free Plastic Baby Bottles:

Pros of using BPA free plastic baby bottles:
Are light weight.
Are durable and won't break if they fall.
Are BPA free.
BPA free plastic bottles are recyclable.
Cons of using BPA free plastic baby bottles:
BPA free plastic bottles are made using petroleum.
Some parents are worried that even though they are BPA free, the plastic may harm the baby.
Cannot be boiled during sterilization.
Cannot be used for heating.
Once you have decided whether you want to go for a glass baby bottle or a BPA free plastic baby bottle, it's time to move on to more advanced features. Here's a look at some of the most common features in baby bottles these days:
1. Feeding Bottle With Inclined Teat Mouth Option: 

This kind of mouth opening in a baby bottle means that the flow will be more natural. These teat mouths at the top of the bottle are designed to make the flow feel as close to feeding from your breast. They are also helpful in reducing the amount of air your baby will swallow. This is especially helpful in preventing colic or relieving babies who are suffering from colic.
2. Feeding Bottle With Natural Flow Tube Inside:
The natural flow tube inside the feeding bottle helps to give your baby a colic free feeding experience. These tubes are designed to completely do away with any air bubbles that can cause major colic issues in babies. It also helps to create a proper pressure for smooth flow, without creating any vaccum. This makes it easier for your baby to feed, without the problem of nipple collapse. The natural flow tube will help to pass away the air from the nipple and take it to the back of the bottle. This will prevent it from going into your baby during feeding. Dr. Brown's bottles hold the patent for this technology and are renowned for their effectiveness in preventing and minimizing colic in babies. These bottles are also recommended by lactation consultants to ensure deep latch.
There are a huge variety of baby bottles available in the market today. Before you make a purchase, read through the description on the bottle. If you are looking for any particular use, check to ensure the bottle will fulfill that. Also, remember to read the caring instructions carefully.
With a myriad of options available, most parents wonder how to choose a baby bottle that is safe, convenient, and easy to use. When choosing a bottle for a baby, you must check for some crucial factors and features such as material used, durability, and size. Also, you may pick a bottle with an inclined opening or natural air flow tube to help you feed comfortably while preventing colic issues in babies. Also, thoroughly review the description and how-to-use sections to choose the best-suited one for you and your baby.
The following two tabs change content below.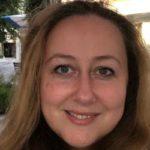 Rebecca Koyf
(IBCLC, CLC)

Rebecca Koyf is an International Board Certified Lactation Consultant (IBCLC), Registered Lactation Consultant (RLC),Certified Lactation Counselor (CLC) and a LaLeche League volunteer. She has a Bachelor's degree in Accounting and worked as an Auditor for the NYC Comptroller's Office for 8 years. Her own breastfeeding struggles made her change her career and pursue the field in lactation. She has her...

more

Debolina Raja
Debolina Raja came into the writing world while she was playing around with words and participating in various literary events. In the professional world, she found her writing interest in various genres such as health, wellness, parenting, relationship, and brand management. Having done a Masters degree in English literature from Delhi University, she loves reading, heading out on road trips, hibernating...
more