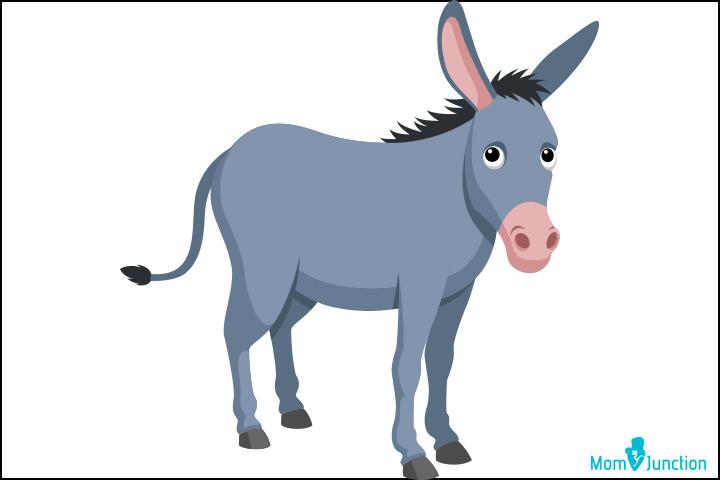 It never hurts to keep looking for sunshine. – Eeyore, Winnie The Pooh. The animated characters of this cartoon series are a favorite among children, and Eeyore is an adorable donkey.
If your kid enjoys watching Winnie the Pooh, then donkey drawing would be a fun exercise for them. MomJunction has come up with a fun tutorial to teach your kids how to draw a donkey.
You will need:
Drawing paper
HB pencils
Non-toxic crayons
Color pencils
Watercolors
How to draw a donkey step by step?
Let us learn an easy donkey drawing:
Step 1: Doodle the head of the donkey. Draw a U shape structure, narrow at the bottom and slightly widened at the top. Refer to the illustration and draw the snout as detailed.
[ Read: How To Draw A Giraffe ]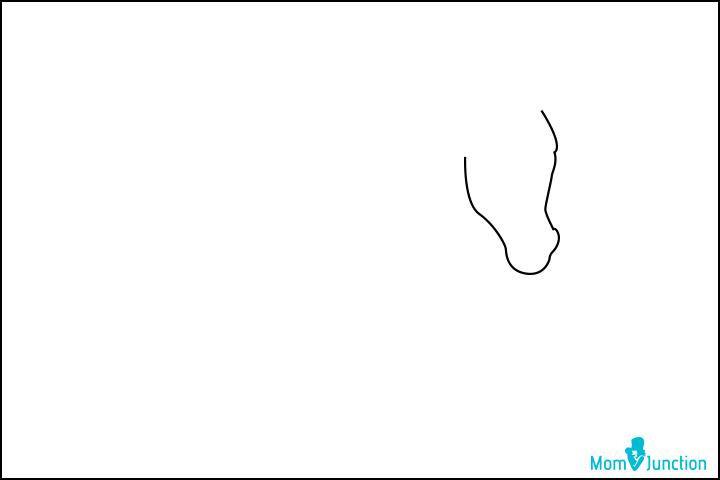 Step 2: Draw the body now, sketch a curvy line at the top and bottom, from the head.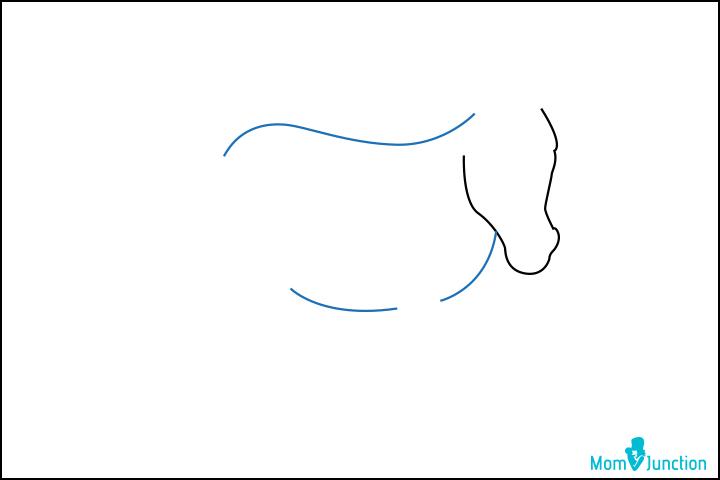 Step 3: As shown in the illustration, draw the two legs of the donkey. Connect the upper body line to the hind leg and from the middle of the body, sketch the front leg. Now, carefully detail the knees and feet as illustrated in the pictorial.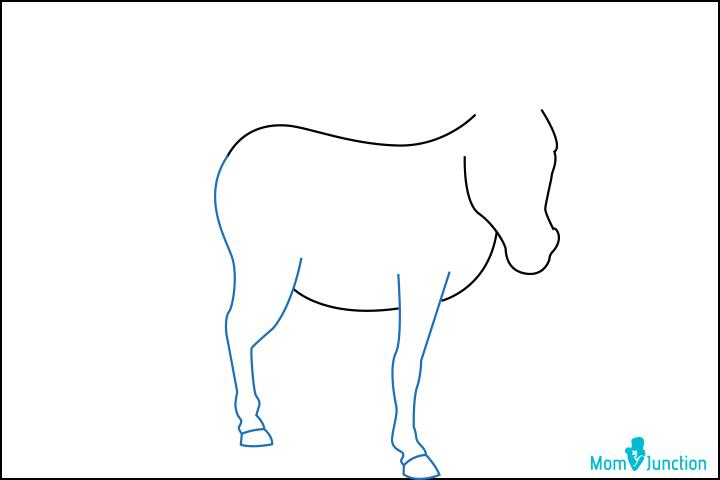 Step 4: Draw the ears and some bushy hair on the donkey's head and neck.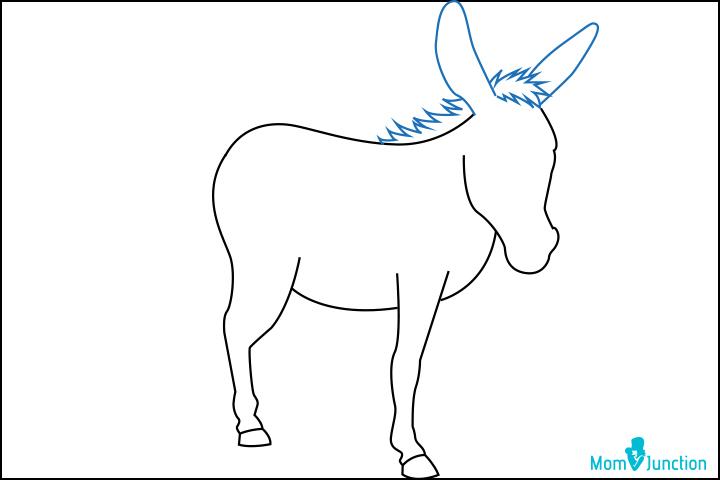 Step 5: Draw the remaining two legs and a curvy tail.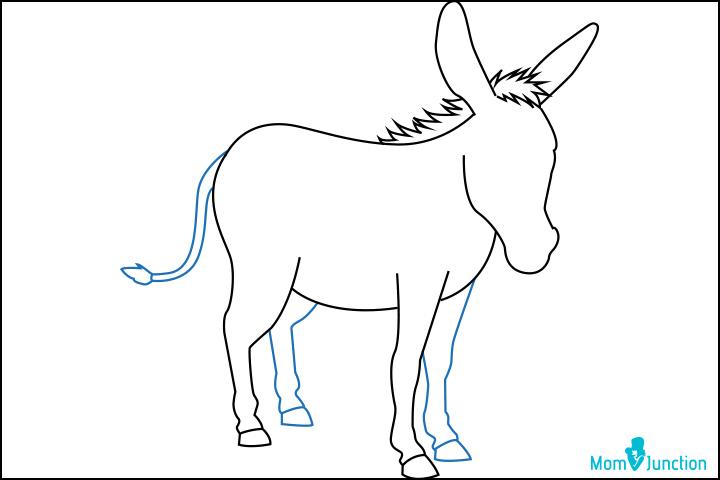 Step 6: Detail the ears, eyes, and mouth of the donkey, as illustrated in the image.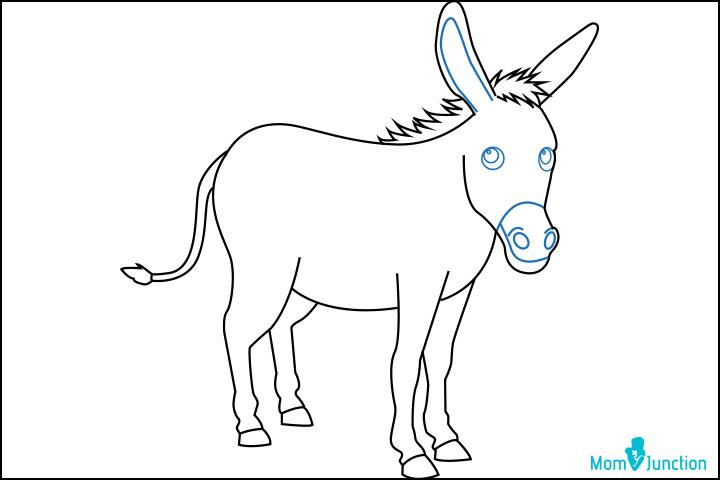 Step 7: Before you start coloring your cute donkey, check if you wish to make any changes.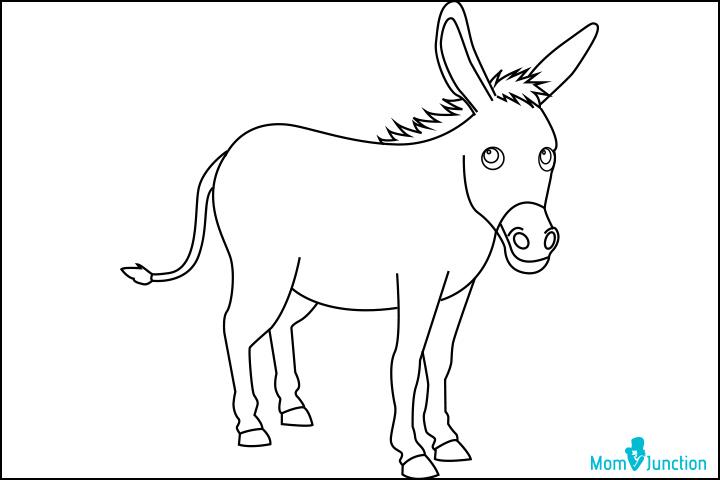 Step 8: Bring your donkey to life by coloring in shades of grey, black, and pink. Color the mouth in pink, body in grey, and tail and hair in black.
[ Read: How To Draw A Tiger ]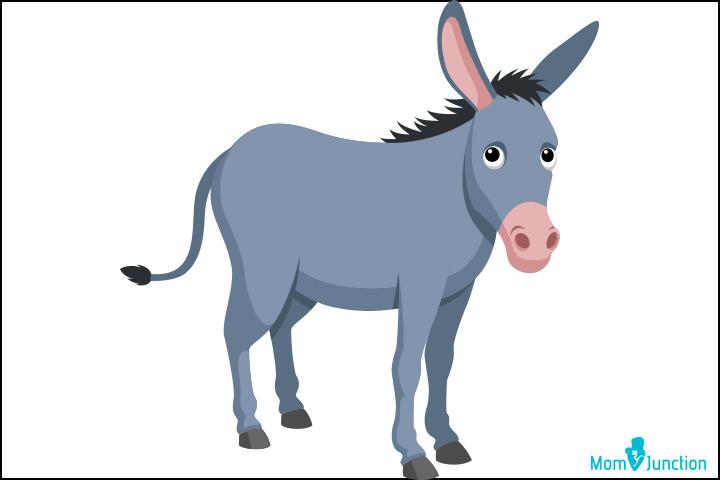 It is this simple and easy to draw a donkey. We hope your kid had fun while putting their colors to use.
Does your kid enjoy drawing? Leave a comment and tell us which animal is your kid's favorite to sketch.
Recommended Articles:
The following two tabs change content below.
Latest posts by Harshita Makvana (see all)
Harshita Makvana
Harshita is a graduate in commerce and holds a PG Diploma in Patent and Copyrights Law from NALSAR University. She has also pursued CA and has more than three years of internship experience in auditing.Her love for travelling has taken her to various parts of the world, and writing the travelogues has what brought out her love for content writing.Harshita has experience in writing blogs and is passionate about presenting complex subjects in an easy-to-comprehend manner.In her spare time, she works on vegan activism, rescuing animals in need, and trying vegan delicacies.