Kids love the Cartoons, Don't they? Who is your kid's favourite cartoon character? Kids love cartoons, and cartoon characters are usually their best friends. Ask them which is their favourite cartoon character and you are sure to get more than one name. This post will teach you how to draw cartoons for kids. Using different shapes and colors, they will enjoy every bit of this art class.
"Art teaches nothing, except the significance of life"- Henry Miller. Drawing is used to express oneself; it can also be a stress buster. Drawing could be made a great method of communication, and it is something anybody and everybody can do.
Drawing With Kids: Drawing is great for your kid, especially if he does not feel confident enough to express himself. It will enable him to put across his thoughts, feelings and ideas. Drawing can also help in developing interpersonal skills, increase his attention span and help him develop self-managing techniques. Apart from math and chemistry, kids also need to develop their visionary skills.
Keep a portfolio of their work and after a few months they will see a remarkable improvement in their drawing skills. Drawing improves with time; the ability to understand the use of colors and shapes increases with practice and with age. It is very important to inculcate drawing hours with your kids in their routine.
[ Read: How To Draw A Car Step By Step ]
To teach how to draw cartoons for kids, start with basic shapes.
A Rectangle
A Circle
A Triangle
A Square
An Oval
Now ask them to round the corners
Then add ears to these shapes
Add Hair
Now make them add eyes, nose and mouth to each of the above shapes
Color the faces and you will be surprised with the result.
The best thing about cartoon drawing for kids is that it is simply meant to suggest things like mouth, eyes, nose and hair. It is not sketching and hence does not have to be perfect.
How To Draw A Baby Chick:
Step By Step Tutorial:
Divide the page into four halves with the help of a ruler.
Using top two lines, draw a circle in between the page.
Now, draw the body using two U's and join them to the face.
Erase the neckline, so that you see a chick.
Draw the eyes and the beak.
Draw a circle from the eye to make it look real.
Now draw the wings and give finishing touches to the face.
Add the feet with the paws.
Draw some grass and add a sun.
Now color the baby chick.
[ Read: How To Draw A Tiger Step By Step ]
Learn To Draw Oswald The Moose:
Once the kid learns how to draw a cartoon character, he can then learn to play around and decorate it.
Step By Step Tutorial:
Begin by drawing a big oval, and then draw a small horizontal oval just beneath it.
Now it's time to trace the outline of the oval and delete them.
For the eyes, draw two large ovals and two small ovals inside them. Color the inner ovals to give them effect. Do not forget the eyebrows.
At the bottom of the face, draw two small ovals as nose.
Make the ears by drawing half circles and then drawing horizontal lines within them.
Along the bottom of the face, draw a half circle with smaller half circles for the mouth.
Now draw a wavy line starting from the right ear and connect it to the face to complete the antlers.
And you have your moose.
[ Read: How To Draw A Frog Step By Step ]
Now For A Little Tougher Character, Let's Draw Alvin From The Movie Alvin And The Chipmunks.
Step By Step Tutorial:
Lightly sketch a circle and then draw an oval at the bottom of the circle. The oval looks like a hot dog.
Now draw a curved line, going down from the center of Alvin's face.
Darken the circle and the oval with another color.
Now draw the eyes, place the eyes just where the hot dog starts, then do the eyebrow.
Now draw a circle within the eye and a little-curved line on the right side and a curved line on the left side of the eye.
Now draw a backward number 7, starting from the brow and Alvin is ready.
Little Secrets To Good Drawing:
Kids must always use a pencil.
Depending on the level of skill, ask them to use single and steady strokes.
How to Draw A Patrick Starfish:
Step By Step Tutorial:
Start with drawing a big circle.
Draw a half triangle or cone on the circle, it should look like a huge cone on the circle.
Draw two smaller cones on each side of the bigger cone, slightly overlapping the bigger cone.
Now draw two small cones and the feet below the circle.
Draw a slight curve starting at left side and ending at right side..It should look like a smiley on the face.
That's it for the rough sketch.
On the big cone, draw a circle, That's the eye of the starfish. Complete it with a small circle within and color the small circle.
Our starfish is facing left, so draw another eye just close to the first. Your second eye should be coming out of the bigger cone, don't worry, we need it that way.
Draw a slant line as eyebrow.
Now draw a smiley, the bigger cone will now look like the face of starfish.
Follow the pictures to draw the mouth or you can let the kid use his imagination.
We are now ready, your kid can now color the fish and have fun.
[ Read: How To Draw A Fish Step By Step ]
An amazing article on how to draw cartoons step by step for kids, it says never correct your kid while he/she is drawing. Drawing is all about expressing and correcting them now and then might make them conscious. Mistakes are normal, be prepared that the work of art cannot be impressive the very first day. It improves with time and with practice. When parents are helping the kid to draw a cartoon, do not tell them they have to make the exact drawing. Copying will limit their creativity. They can go beyond, put their skills to use and use different colors and shapes.
Drawing mistakes are common, the kid will understand something is not right, but would not know how to correct it. Mistakes are gifts that they would otherwise miss. Approach it as a game and not as a project, only then the parents and the kid would be able to enjoy it.
If you have any further information on cartoon drawings for kids, and how to improve the kid's drawing skills do write to us. Mothers sharing experience on the platform would only make this post better. Each one of us wants our kid to excel in whatever he/she does, but remember there can be only one first position.
Recommended Articles:
The following two tabs change content below.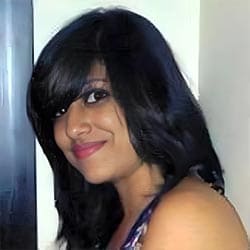 Debolina Raja
Debolina Raja came into the writing world while she was playing around with words and participating in various literary events. In the professional world, she found her writing interest in various genres such as health, wellness, parenting, relationship, and brand management. Having done a Masters degree in English literature from Delhi University, she loves reading, heading out on road trips,...
more