Family is a vital element of an individual's life; hence, it is important to be aware of one's roots. If you want to acquaint your child with their ancestry, try introducing them to a family tree for kids.
A family tree is a visual representation depicting one's ancestry and family relationships in a tree-like format (1). This way, children find it easier to comprehend family associations.
You could represent all your near ones, including your grandparents, uncles, and cousins, as different branches of the tree and position them according to their year of birth. You could even include some interesting facts about them, which could be an engaging way to familiarize your child with the family ancestry.
Browse through this post to discover some fun ways to make a family tree that your kids love and easily understand.
How Does A Family Tree Benefit A Child?
A family tree is a way to illustrate family details in a concise manner. Based on the information described in the family tree, your child can learn about the relationship between each family member, their birthdays, anniversaries, etc. A family tree can also help a child (2):
Know the lineage and relationships better by unraveling different attributes about each family member.
Understand each family member's personalities by knowing their likes, dislikes, values, beliefs, etc.
Develop an opportunity to share personal thoughts by talking about the family.
Get acquainted with family heritage, culture, and traditions and carry them on to the next generation.
Develop self-esteem by developing a sense of belonging to a family, a part of societal identity.
Learn associating with mutual feelings, like love, care, compassion, respect, pride, etc. that one feels by knowing the family history and heritage.
Learn to gather and categorize information based on requirements that hones a child's understanding, perception, and communication skills.
Knowing about the family keeps the child close to their roots, helping them feel safe and happy.
How To Draw A Family Tree?
You can draw a family tree in several ways. Once you choose your family tree design, collect and organize the family's information.
Here's how you can gather information about the family to draw a family tree.
Make a list of family members you will place in the family tree.
Prepare a checklist on the information needed about each family member, like birth place, birth date, education, anniversary, etc.
Plan on how to collect the information for the checklist. One way could be talking to each family member personally and collecting their details.
Segregate the information that you wish to highlight, like birth dates, anniversaries, likes, and dislikes, etc.
Collect pictures and other memorabilia that you could use to embellish your family tree.
8 DIY (do-it-yourself) Family Tree Craft Ideas For Your Child
Here are some innovative and engaging family tree craft ideas that you and your child can try to cherish their family ties.
1. Heart-to-heart family tree
It is a family tree craft idea that children can easily make with a few items – a chart paper, a set of kid-friendly paints or ink pads, a heart-shaped stamp, and colored pens/pencils.
Draw a large tree with branches on the chart paper using a colored pen/pencil.
Let your child make leaves by pressing the color dipped, heart-shaped stamp close to branches. If you wish, you can draw hearts with a pencil or try some other stamps, like apple-shaped or flower-shaped stamps.
Once the paint dries, talk to your child about the family members and relations and ask them to write each family member's name on the leaves, using colored pens.
To make the tree lively, suggest your child stick each family member's picture on the respective leaf.
Frame the family tree and paste it in your child's room.
2. Chalkboard family tree
This unique idea lets your child's creativity spin and swirl. Give them a chalkboard or black chart paper, colored chalks, duster, and family members' pictures.
Let them draw a tree on the chalkboard using colored chalks. Motivate the child to be creative and make an appealing tree by adding features, like fruits, birds, etc.
Ask them to include each family member's name and their relationship with your child.
Talk them through each relation and encourage them to share their feelings about the relationship.
Suggest ideas to make the tree unique by writing their feelings about each family member in one word. For instance, they can write "CARING" below their grandmother's picture and "BESTIE" below their grandfather's picture.
Display your child's innovative creation in your living room as a mark of endearment for the family.
3. Wooden family tree
Based on your child's age and creativity skills, they can carve a family tree on the wood or paint and design one using basic craft supplies. Here's one fun idea for your child to try under your supervision.
Gather art and craft supplies, like a wooden panel, wood carving knife, a paper template of a tree, acrylic paints, paintbrush, sandpaper, craft tape, and sketch pens.
Paste the tree template on the wooden panel with the craft tape.
Take a wood carving knife and cut along the outline of the template to cut out the wooden tree.
Remove the paper template. Buff the edges of the tree with sandpaper and paint with acrylic paint of any color. You can also paint the remaining tree or leave it unpainted to retain the natural look of the wood.
Cut and stick pictures of family members on different leaves or parts of the tree. Take a sketch pen and write the name or the relationship of the child with the member below each picture.
You can stick a piece of wood at the base to display the tree in a standing position.
4. Family tree shadow box
This creative family tree can be an eye-catching piece of decor. You will need a shadow box, hot glue gun, colored pens, leaf template, scissors, colored origami paper, and some twigs.
Trace the leaf template on the origami paper and cut them using scissors. Keep the paper leaves aside until you complete making the tree.
Paste the twigs in the shadow box in a tree's shape, using a hot glue gun.
Write a family member's name with their likable qualities in one word, like, caring, loving, empathetic, funny, etc. on each paper leaf.
Paste the leaves on the branches using the hot glue gun. You can also use pictures of each family member instead of leaves.
Your nature-inspired family tree is ready. Keep it in your child's room or place it above your fireplace mantel and display your child's master art.
5. Family tree decal
If you are looking for wall decor, then try a family tree decal. You can make a lovely DIY family tree decal at home with the below-given steps.
You will need a template of a tree with branches, a template of a leaf, brown and green wall sticker/decal roll, quick-fix adhesive, small pictures of each family member, and scissors.
Trace the tree template on a brown wall decal, cut the tracing, and keep it aside.
Trace multiple leaf templates on the green-colored wall decal. Cut each leaf from the decal roll. Paste the picture of a family member on each leaf with quick-fix adhesive.
Stick the brown tree decal on the wall. Stick the various leaves around the tree decal to make it look like a family tree. You can add more decal stickers to make the creation enticing.
6. Flat family tree
Your child can easily make a flat family tree by using a chart paper, male and female cut-out adult, children, and baby stickers, passport size picture of each family member, pencil, glue stick, and sketch pens.
Draw a rough outline of the family tree with a pencil on the chart paper.
Stick the cut-outs along the family tree based on the family member represented. For instance, a male and female sticker together represents a couple, like mom-dad, uncle-aunt, etc., while a baby and child sticker represents children.
Stick the passport size picture on the cut-out that represents the family member.
Write the name of each family member below their cut-out, and the family tree is ready. You can paste this personalized family tree chart in your child's room and let them appreciate their efforts.
7. Memory book family tree
To make a memory book family tree, you will need a scrapbook or memory book, a small picture of each family member, sketch pens, a glue stick, a pen, and optional decorative stickers.
Draw a family tree template on the first page of the memory book using sketch pens.
Paste pictures of the oldest family members, like grandparents, at the base, and the youngest family members' picture at the top.
Once the tree is complete, move to the second page and write details about each family member in the same order as the pictures in the family tree. You can write details such as a family member's birth date, birthplace, profession, favorite food, music, etc.
Decorate each page of the memory book with decorative stickers to personalize the book.
8. Magnetic family tree
It is one of the easiest DIY family tree craft ideas that children across ages can create with minimum guidance. You will need a magnetic board, a pack of large magnetic buttons, each family member's passport size solo photo, brown chart paper, hot glue gun or quick-fix glue, tree template, pencil, and scissors.
Trace the tree template on the brown chart paper and cut out a tree-shaped piece of brown paper.
Cut and stick each family member's face on a magnetic button.
Stick the tree cut-out on the magnetic board.
Arrange the different magnetic buttons with family members' pictures on the tree to form a family tree. Hang the board in your child's room or any other place in your home.
Families are an integral part of everyone's life. And what better way to help your child learn about everyone than with a family tree? Thus, we have prepared this list of creative family trees for kids that you can make for your child to understand the relations better. These family trees are easy to make and require simple stationery items available at home. You can also share interesting and funny family stories with your child while making this craft and help them enhance their knowledge about the family.
Infographic: Types Of Family Units
Families come in a variety of sizes and arrangements. Cultural and religious ties are relatively common in family structures, affecting the type of family unit. Check out this infographic as we discuss the main types of family units.
References:
MomJunction's articles are written after analyzing the research works of expert authors and institutions. Our references consist of resources established by authorities in their respective fields. You can learn more about the authenticity of the information we present in our
editorial policy
.
The following two tabs change content below.

Nisha Bharatan is a freelance writer with experience in writing health and finance content for various Indian and international clients. After completing her engineering from Savitribai Phule Pune University, she did content marketing courses to complement her interest in writing. Nisha writes articles centered around kids' development, their activities, crafts, games, and fun elements that keep children and families entertained....
more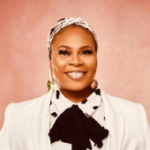 Dr. Maymunah Yusuf Kadiri
(MD)
Dr. Maymunah Yusuf Kadiri, popularly referred to as 'The Celebrity Shrink,' is an award-winning neuro-psychiatrist and mental health advocate with over 15 years experience. She is the medical director and psychiatrist-in-chief at Pinnacle Medical Services. She has created the innovative mental health app in Africa, HOW BODI. Dr. Kadiri is a Goldman Sachs Scholar on Entrepreneurial Management of Pan Atlantic...
more