Are your kid's photos loved in the social media? Do your friends and family often suggest you make your munchkin a model?
If your child is a darling before the camera and you are considering a career kick-start in modeling for him or her, read on this quick guide as MomJunction enlists all you need to know about child modeling and how to become a child model.

Can Your Child Be A Model?
You can initiate your child into modeling only if they like it and are comfortable with it. Ask yourself if being a model is your child's aspiration or yours.
It is okay for your kid to do modeling as long as he or she is enjoying it and having fun. But if they are uncomfortable, call it quits.
Remember that modeling for children is not a money-making venture, and it should not be a source of income to you or your family.
As a parent, understand that modeling is not all about glamour and a pretty face. It takes hard work and patience for getting the first gig and then sustaining there. Therefore, analyze if your child is willing to take this additional burden along with their education.
The most important thing is you should not compromise on your child's needs and rights such as their education, playtime, and relaxation.
Let's suppose that you and your child have ticked positive on all the above considerations, would that be enough? No, because you need to consider your convenience and availability as well.
[ Read: Ways To Motivate Children ]
Are You Ready For Your Child's Modeling Assignments?
Consider these points before you make a decision:
You will have to undergo a lot of stress and workload, which will be in addition to your career workload.
Sometimes you will need to keep yourself free for an entire day to take them for auditions, wait there for your turn and then drive back home.
If your kid gets selected, it means more breaks from your job. You should be available whenever you get a call and not just during the weekends or in the evenings.
You need to see if your work schedule is flexible enough to accommodate all these demands.
If you have planned all this and your child is interested too, then you can take a step towards modeling. The first step is to know the traits of a child model.
What Makes A Good Child Model?
Children do not have to be perfect to become a model. But here are some usual requirements:
 Agencies look for children with good features such as healthy skin, big and bright eyes, shiny hair and a smiling face.
Conventionally good-looking kids are in high demand. Children are selected depending on the type of cover or advertisement.
A "different" or unusual look might make your child unique. For example, young boys having long hair or an Asian child with green eyes or any other unconventional features could have an edge over others.
A child's overall personality also matters. A fearless, happy and smiling kid is preferred to a kid who always needs their parents around.
The child needs to be friendly, outgoing and comfortable interacting with strangers as they have to meet photographers and baby wrangles. They should be okay with a crowd of other kids.
The aspiring model should be good at taking advice and instructions from new people during shoots. A shy child will not be able to enjoy all the attention and thrills that come with modeling, while a carefree child will not like to listen to others.
Child modeling is as competitive as the adult modeling profession, but getting work is not impossible.
[ Read: Side Effects Of Advertising On Kids ]
What Are The Chances Of Your Kid Getting A Modeling Job?
Out of a 100 submissions, agency directors meet about seven to eight children and work at most with three of them.
Agencies that represent child models from birth to teenage receive several stacks of pictures and letters from parents and out of every day's pile they generally meet two to three kids.
Your child's chances of getting selected are high in the below cases:
The kid fits into popular clothing sizes.
You live in proximity to the agency's office.
You are a capable parent – not pushy, good in handling rejections, can reschedule your day within a short notice, etc.
Your chances could be high if you personally know somebody in the industry. They can guide you and maybe connect you with the right people. Ultimately, it depends on your perseverance and preparation.
How To Get Your Child Into Modeling?
Click some good quality photos of your little one. The photos need not have to be professionally shot. One headshot and two full body photographs should be enough to start with.
Approach some genuine modeling agencies after proper research, and share your child's photographs and details such as age, weight, and height.
Share the profiles with multiple agencies. Then you have to wait for casting calls, also known as go-sees.
They will get back to you if they like the profile, and you will have to take your child for auditions.
If your child gets selected in the audition, your agency will intimate you. After your kid is done with the work, the agency will cut 10 to 20% of the model's pay.
Remember that legitimate agencies never ask for money upfront. They only take their cut once your kid gets work. Be wary of such cheats who feed on the excitement of parents.
Do not confuse between a model scout and an agency. A scout charges for clicking pictures of your child, which they eventually send to agencies. You can do this on your own.
[ Read: Tips To Nurture Children's Imagination ]
Your child may not be earning much from modeling as magazine and catalog shoots pay less. The rates are higher on the television and movies. Sometimes, very prestigious magazines or companies pay less but provide a good exposure to your kid.
Do not relocate to a new city or country for kick-starting your child's modeling career as no agency can promise assignments. Alternatively, you can continue sending photos to modeling contests and competitions online.
For modeling assignments, children often require to take leaves from school. Whenever your child takes a day off from school, keep the permission letter ready as most agencies will ask for it.
Your child may not get an assignment immediately after being selected by an agency. There is a process for that.
What To Expect After Signing Up With An Agency?
Here is what happens after signing up:
Go for auditions and go-sees: Your child may have to attend many cast calls before getting selected for their first assignment. These go-sees are usually tiring, and sometimes you may have to stand in a queue with more than 200 children waiting for their turn.
Additional photos: You may have to expand your child's portfolio depending on the client's requirements.
Quick process: Once you get your turn, the process gets over in a couple of minutes. Often your kid will be asked to try out the outfits.
The scope of work: Child models mostly work for in-store advertisements, magazines, catalogs, and store circulars.
Commitment: The work opportunities of your child will greatly depend on your patience and commitment. You may have to attend multiple go-sees in a day or none for several weeks.
[ Read: How To Build Confidence In Kids ]
Do remember that not every child will be successful in getting modeling assignments. Don't make success so important that your child feels dejected about the 'failure'. There is a long, promising life in front of them and myriad careers to choose from.
Do you have anything to say on child modeling? You may share your opinion in the comments section below.
Recommended Articles:
The following two tabs change content below.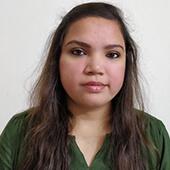 Harshita Makvana
Harshita is a graduate in commerce and holds a PG Diploma in Patent and Copyrights Law from NALSAR University. She has also pursued CA and has more than three years of internship experience in auditing. Her love for travelling has taken her to various parts of the world, and writing the travelogues was what brought out her love for content writing....
more