At some point in our lives, we've all harbored a secret crush. Remember the butterflies in your stomach and the pounding of your heart with a glint in your eye? If you have feelings for someone and want those feelings to be reciprocated, you must be impactful.
There are several ways to express your feelings and get your crush to like you. However, most of us are apprehensive and hesitant to express our emotions.
We bring you some simple, expressive, and cool ways to unravel some fantastic qualities about yourself and make them fall in love with you. If you've been holding back your emotions and wondering how to get your crush like you, follow our love guide and end the agony of a one-sided relationship.
How to Get Your Crush To Like You: 21 Ways
You don't have to think too hard to get your crush's attention. Here are a few magic formulas to make them fall in love with you right away.
1. Be patient: The most important thing you do to get their attention is to be patient. Take a step back and slow down. Be consistent and resist the urge to express your emotions. Love does not happen overnight, even in the best of circumstances. Allow your special someone to think about you and allow the feelings to develop naturally rather than being forced. Try to communicate, demonstrate your intelligence, and we are sure your future partner will notice you and your patience. Let the person know that you are worth the wait, and you've half already won half the battle.
2. Be Yourself: You mustn't begin acting in a completely different manner. Be yourself, be relaxed, calm, and avoid becoming what your crush desires you to be. Don't pretend to be someone you're not in real life. There is no need to change your personality. Believe in yourself for your crush to fall in love with you.
3. Initiate a conversation: It is natural to be nervous around someone unfamiliar or new in the relationship. Relax and initiate a conversation, and you will be appreciated for it. Talking is essential to make it appear straightforward. Initially, try to initiate conversations about your family, friends, school, and college. Later, you can express your thoughts and feelings.
4. Dress to impress: People who are well-dressed and well-groomed stand out in the crowd. So, try to look attractive and wear clothes that you can easily pull off. Also, if you appear fit, presentable, your crush will start noticing it. So, the next time you run into your crush, make sure you have a smile and an upbeat attitude, as well as impeccable fashion sense. Also, style your hair and accessorize well to catch your crush's attention.
5. Drop some hints: Drop a few hints and work on building the emotions, love, and trust factor. Don't overdo it when it comes to expressing yourself. Perhaps you can strike a general or witty conversation to share some information about yourself. You can give feelers to a common friend about your liking and let the cat out of the bag. This part can play a significant role in revealing the secret and letting the person know about your feelings. Once you've conveyed the message, perhaps something will bloom on the opposite side as well.
6. Keep in touch through social media or texts: Spending time on social media and responding to their texts and posts is the best way to let them know you're interested. Try to find out your crush's phone number, email address, or send a friend request on Twitter, Instagram, or Facebook, and introduce yourself. Don't forget to update and fix your profile before you both follow each other on social media. A good profile picture can pique people's interests and make an excellent first impression. Maintain an open line of communication.
7. Don't mention your old crushes: If you have a crush on your office colleague or a college friend and want a positive reaction, never bring up your ex or break-ups in your conversation. It's time to think about your new love interest and avoid thinking about your previous relationships. Mentioning your old crush will make you appear insecure and sends out a clear signal that you are still in love with your former lover. So, never discourage your crush from pursuing or following you.
8. Compliment your crush: There are things to say to the person you like, and complimenting them well is the best get and keep their attention. That special someone you have your eye on will appreciate and enjoy hearing your compliments. So, get those perfect lines to describe those beautiful eyes, outfit, style, and smile. You can also express your admiration for your beau-to-be on social media. Use pick-lines that are genuine and not cheesy or overused.
9. Value yourself: If you want to have a successful and happy relationship with your crush in the future, never disrespect or undervalue yourself. Second, you need to hear those three magical words, but first, you need to love yourself. You want the person in your life to be your partner, not your ruler, so you must be emotionally strong and not allow the person to take advantage of you. Finally, enable your crush to value and appreciate your efforts in developing the relationship.
10. Respect the boundaries: Don't exert pressure on the person you love because respecting the boundaries of the person you love is critical. For example, if you're asking someone out or want to talk to him on the phone, consider how the person feels about it and whether it's in their best interests. Your crush will like you if you let the relationship develop naturally. If you have a crush on a guy, don't pressure him to go out on a date. It is critical to recognize that what is acceptable to you may not be acceptable to your partner.
11. Spend time together: Spending quality time with your new love is the best way to ensure your relationship remains healthy. So, it's time to be a part of every plan so that your partner grows fond of you. Watch Netflix together, go on occasional dinners, and do activities that involve both of you, and you will soon read the signals. Quality time is everything, and being around someone frequently will undoubtedly increase their liking for you.
12. Discovering shared interests and hobbies: "You too?" When you hear this from your crush, it means you have similar likes and dislikes. Shared interests and hobbies can foster a sense of curiosity, connection, and intimacy in the person you're hooked on. So, do some homework and learn about their interests, passions, and hobbies, as these can be important factors in taking your relationship to the next level.
13. Flaunt your qualities: Instead of bragging about yourself, show off what you're genuinely good at. Your love interest must look for the right qualities in you. For example, you can demonstrate your dependability, reveal your sense of humor, show your fun side, or share your values and personality traits to come across as a genuine person. Signs that you are not pretending and being honest will make your crush fall in love with you.
14. Don't stalk: It's understandable to want to walk behind your crush or feel butterflies in your stomach, but don't let your racing heart lead you astray. Checking their status updates, following them on social media, making frequent phones calls, or texting may appear to be a teen drama. There are some girls and boys who despise people who stalk them. So, be cautious; otherwise, it may be toxic to some extent.
15. Tease your crush: Allow the emojis to do the talking, say something simple, give them a genuine compliment, and the rest will fall into place. Make them discover the true intention behind your offerings. Play it off casually and avoid any super bold moves to ensure that it is not too obvious. Instead of being easily accessible all the time, try some mysterious ideas to draw attention. Remember to keep it lighthearted and not hurtful to the person you have a crush on.
16. Smell wonderful: A wonderful fragrance can always attract romance and is an excellent mood-setter. Every time you walk past them, you should leave a wild, romantic, and refreshing scent in the air. A variety of appealing aromas plays an essential role in subtly attracting your crush. It's time to reflect your beauty, spirit, and vitality with some exotic fragrances because you never know when you'll run into your crush again.
17. Flirt mode on: Some nonverbal signals of attraction are required if you want your crush to like you back. If you've already reached a point of comfort in your relationship, this is a great idea. Make them feel interested in you by using your smile or a barely-there touch that only two of you can notice. Make sure you signal all this while remaining within the safe boundaries. You'll get a sense of their emotions very soon. A fun and romantic side can always get the chemistry flowing between the couples.
18. Make them jealous: One of the most ingenious ways to improve your relationship status is to make your crush jealous. You can easily bring out hidden feelings by going out with your gang or flirting with someone else. However, make sure your partner is paying attention and don't go overboard, or it may backfire. They will realize how special you are once they become jealous.
19. Maintain the mystery: A healthy dose of mystery in a relationship or one about to happen is not a bad idea. You've met someone new, and you should be filled with excitement, desire, and intrigue. However, we suggest taking it slow and do not disclose everything about you all at once. Nevertheless, keeping some details will keep that spark alive. An element of mystery can draw the person's attention and make them want to learn more about you. Allow your crush to observe you, follow you, and develop an innate liking for you. Remember, there is no excitement if there is no mystery.
20. Portray your best self: The secret to success in cases of love is to present your best version to your new love. So, if you to make your dreams a reality, all you need to do is be your best self. Take it as a journey of self-discovery, and you can brighten your crush's day by displaying your best qualities. Whether it's your appearance, new skills, craft, or even your health or hygiene, paying attention to minor details can draw your crush's attention. In addition, you can maintain your best self by developing good habits and focusing on self-care.
21. Listen and respond: In any relationship, you must be a good listener. You can build respect, romance, and intimacy by listening and responding well. It can be as simple as making eye contact and expressing your appreciation. If it's over text or social media, just put everything down and try to respond to their messages promptly.
Impressing your crush is no rocket science, and these cool and quirky tips can help you make it happen. Don't forget to keep that smile and attitude. Believe in yourself to see if your crush is as enamored as you are.
The following two tabs change content below.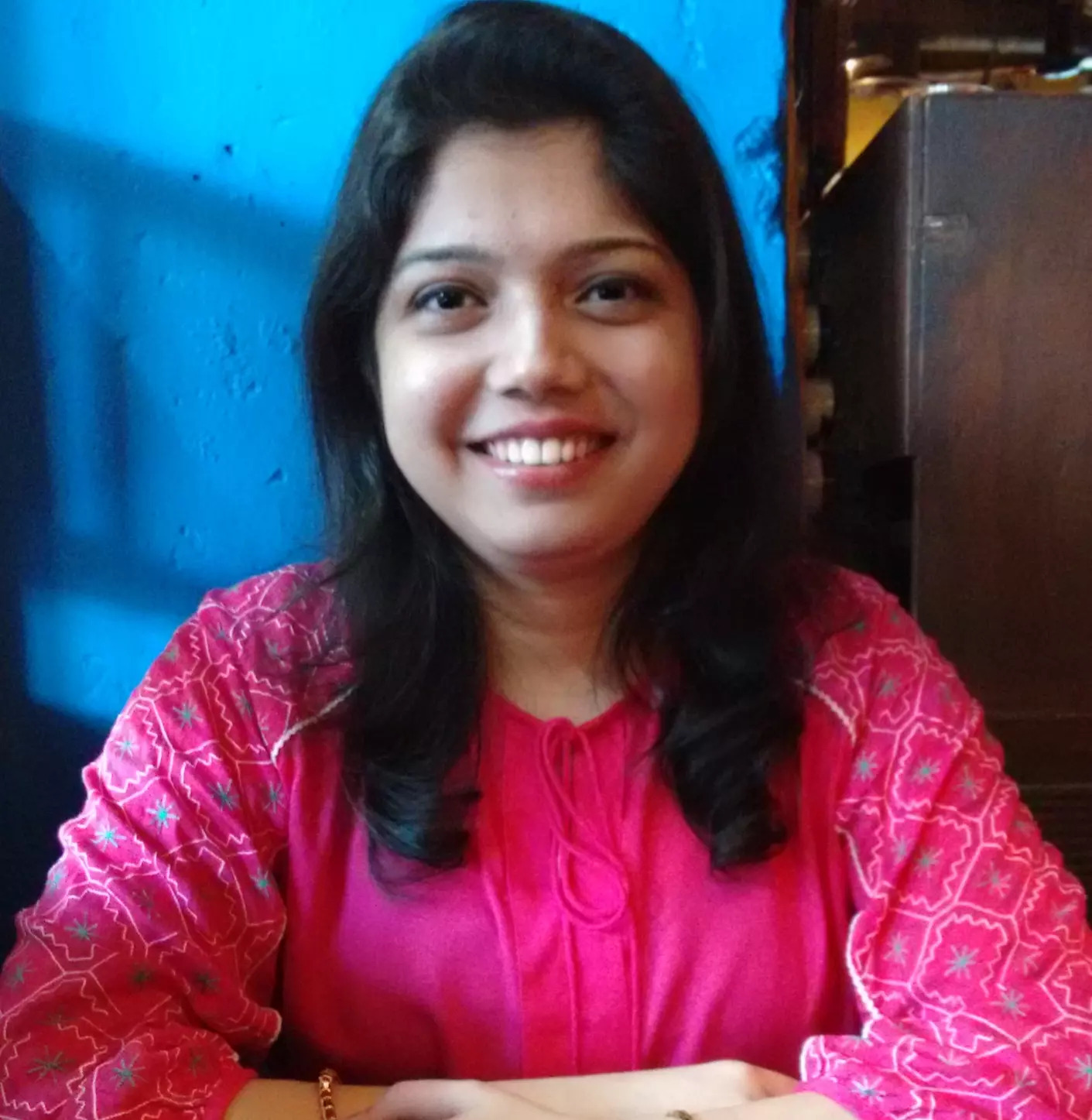 Ratika Pai
Ratika has experience writing in various fields including finance, education, lifestyle, and entertainment. After her masters degree in Commerce, she acquired a PG Diploma in Communication and Journalism from Mumbai University. She is inquisitive about human relationships and likes to study people and how they manage their relationships, during her freetime. At MomJunction, Ratika writes insightful and informative articles on...
more