Women can increase progesterone to get pregnant since this hormone enhances fertility and helps to sustain the pregnancy. Hormonal imbalances such as lower hormone levels can be a reason for infertility in many women. Progesterone is a pregnancy hormone, and increasing its level can increase your chances of getting pregnant and having a successful pregnancy. Some doctors also prescribe progesterone in infertility treatments.
Read on to know the natural ways to increase progesterone to get pregnant and the importance of enhancing fertility.
Why Is Progesterone So Important For Fertility?
Progesterone is a female sex hormone that controls menstruation and fertility. It plays a vital role in initiating and maintaining pregnancy too. The corpus luteum, a temporary hormone-secreting gland in ovaries, produces this hormone post ovulation and prepares the uterus lining (thickens it) for implantation of the fertilized egg (1).
If you conceive, the hormone activates further and helps develop blood vessels in the lining to supply nutrients to the fetus. If you don't get pregnant, the level of progesterone drops, and it initiates the menstrual cycle.
The levels of progesterone in the body go down when there is an increase in the levels of estrogen, the primary female sex hormone that develops female sexual characteristics, regulates progesterone, and protects the pregnancy (2).
While the exact cause for this is not known, there are some theories surrounding low levels of progesterone in women. Keep reading to know more.
What Are The Reasons For Low Progesterone?
There is not enough evidence to explain the causes of low progesterone levels in women. However, researchers believe it could be due to one of the following reasons (3):
Excessive exercise for prolonged periods could be responsible for a reduction in your progesterone levels.
Too much stress could result in hormonal imbalance. It increases the level of cortisol hormone (stress hormone) and lowers the progesterone levels in your body. This could be one of the reasons for miscarriage too (4).
Exposure to xenoestrogens (found in plastics, herbicides, pesticides, hydrogenated oils, margarine, etc.) could decrease the progesterone levels in the body (5).
Excess body weight leads to increased estrogen levels, thereby bringing down progesterone. Therefore, being overweight often hampers your ability to conceive.
Older women or women around 50 years could produce decreased progesterone due to menopause (6).
Low levels of this pregnancy hormone could affect your body in several ways. Find out how next.
How Does Low Progesterone Affect Pregnancy?
The primary function of progesterone in women is the thickening of the uterus. When your progesterone levels are low, the chances of implantation of the fertilized egg are low, thus reducing your chances of getting pregnant.
If you have not been conceiving in spite of taking all the measures, then watch out for these signs of low progesterone:
Migraines
Headaches
Depression
Lack of sleep
Mood swings
Fatigue
Breast tenderness
A few home care tips can help you keep your progesterone levels up and bring these symptoms down.
How To Increase Progesterone Naturally To Get Pregnant?
Instead of taking oral medications or treatments, you can try a few natural remedies to increase the progesterone levels in your body. Do check with your doctor before trying them.
Avoid excessive exercise: If you indulge in strenuous workouts for prolonged periods, your body will secrete more cortisol or stress hormone than progesterone. So, it is best to stick to a moderate exercise routine, ideally four days a week and for about 30 to 60 minutes a day.
Maintain a healthy weight: An increase in weight causes imbalance in hormones. It increases estrogen levels and decreases progesterone levels. So try to keep your weight in check if you're planning to get pregnant (7).
Reduce stress levels: Prolonged psychological stress makes the body release cortisol or stress hormone to manage stress. As mentioned before, this results in a reduced amount of progesterone in the body. So try and manage stress the right way to maintain a balance in hormones (8).
Focus on the diet: Certain foods don't contain progesterone, but they could help in regulating the levels of the hormone. These include:
a. Zinc: It plays a vital role in the reproduction cycle, prompting ovaries to release progesterone. Some foods rich in zinc are chickpeas, pumpkin, red meat, and almonds (9).
b. Omega 3: Food with omega 3 acids balances the hormone levels. Foods that enhance progesterone levels are eggs, walnuts, flaxseed, milk, and fish such as tuna, mackerel, and salmon (10).
c. Vitamins: Food rich in vitamin B6, C, and E have shown an increase in progesterone levels (11) (12) (13). Foods rich in these nutrients include chicken, egg, soybeans, oatmeal, brown rice, broccoli, potato, Brussels sprouts, wheat germ, and plant oils such as olive and soy oils (14).
d. Cholesterol: It is required to make essential hormones such as progesterone. Nuts (hazelnuts, almonds, pecans), olive oil, fatty fish (sardines, salmon, mackerel), oats, and beans are good sources (15).
e. Fiber: Consumption of fiber is good for the reproductive cycle, as it helps to improve the progesterone levels. Amaranth, flax seeds, and quinoa are some of the rich sources of fiber.
Frequently Asked Questions
1. Does taking progesterone increase my chances of pregnancy?
All women wanting to conceive need progesterone to help their uterus prepare for and sustain a pregnancy (17). A study by the National Library of Medicine states that taking progesterone supplementation increases the chances of clinical pregnancy (18).
2. What should be the progesterone level to get pregnant?
The midluteal progesterone levels in women planning pregnancy should be more than 10 ng/mL (19).
You may try to naturally increase your progesterone levels to get pregnant since it plays a key role in fertility and the continuation of pregnancy. Maintaining a healthy weight and taking vitamins and zinc supplements can enhance your progesterone levels. Further, avoid too much exercise and stress to boost the progesterone levels in your body. Avoiding exposure to xenoestrogens found in plastics, hydrogenated oils, herbicides, and pesticides can also help. In addition, you could take progesterone supplements during pregnancy if your healthcare provider recommends it.
Key Pointers
Aging, excess estrogen, stress, and over-exercise can lower progesterone levels in a woman's body.
Progesterone prepares the uterine wall for implantation, and low progesterone levels can lead to failure of implantations and fertility issues.
Maintaining a healthy weight, balanced diet with micronutrients, reducing stress, and avoiding over-exercise may help to improve progesterone levels in the body.
References:
MomJunction's articles are written after analyzing the research works of expert authors and institutions. Our references consist of resources established by authorities in their respective fields. You can learn more about the authenticity of the information we present in our
editorial policy
.
The following two tabs change content below.

Dr. Bisny T. Joseph is a Georgian Board-certified physician. She has completed her professional graduate degree as a medical doctor from Tbilisi State Medical University, Georgia. She has 3+ years of experience in various sectors of medical affairs as a physician, medical reviewer, medical writer, health coach, and Q&A expert. Her interest in digital medical education and patient education made...
View Profile

›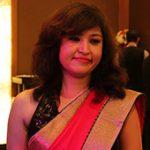 Dr. Kaundal has 10 years of experience as an obstetrician and gynecologist and is currently working as a consultant IVF at Matritava Advanced IVF and Training Centre, New Delhi. She has previously worked at Lady Hardinge Medical College, MKW and IMB IVF centre, Apollo Cradle Royale and AIIMS, New Delhi. She was a research officer at WHO Collabrating center at...
View Profile

›