There was a time when parents had to resort to extreme measures to get their children to stay home. However, children nowadays are hooked to their screens and have become couch potatoes. If you are wondering how to keep kids busy at home, we have got you covered. While you want your children to be active and busy, you may not want them to spend hours playing video games or binge-watching Netflix. You may also look for conventional ways to keep your children engaged and entertained. Delve into this post for a list of interesting activities that kids can do at home.
50+ Ideas To Keep Kids Busy At Home During Quarantine
1. Play indoor games
You may not be able to let children out even to play in the neighborhood. So, try some of these indoor games for kids.
2. Let kids build stuff
Children like to build, destroy, and rebuild stuff. If your children are among them, leave them be. However, ensure they use large serving trays so that the process of cleaning the mess becomes easy for you.
3. Get homework done
School or college shutdowns are temporary. Your children will need to return to studies in a few days. Make sure your children are ready for school by asking them to complete the homework on time.
4. Consider a home hair salon
Children, these days, are stylish and trendy. Let your children learn a new hairstyle at home and style your hair or the hair of their siblings.
5. Enjoy with pets
If you are looking for ways to keep children entertained on their own, then let them play with a pet. It will keep them busy, entertained, and happy. Older children can attempt to train their pets for a few tricks.
6. Teach cooking
Cooking is an essential skill. You can use this unexpected break to teach cooking to your children. To ensure the safety of your children, you may try some of these cooking without fire recipes.
7. Make the best from waste
Recycling is another skill you can teach your children. Let them find rags, old toys, and other stuff at home and make something creative. Here are a few waste material craft ideas for kids that they'll enjoy doing.
8. Try some educational activities
If you want your children to keep learning, you can pick an activity from these engaging educational activities for kids.
9. Ask them to clean their room
You can ask your children to clean their room to keep them busy. You may give them ratings after inspecting the work. Reward their effort, and you and the children will be equally happy.
10. Tell them to wash the dishes
You can also ask your children to help you do the dishes and reduce your burden. For younger kids, give a treat for the hard work and help them become self-dependent. But the older kids should learn that doing chores is part of life and it is their responsibility at home.
11. Help them find a new hobby
It is also a smart idea to ask your children to learn a new hobby. It could be something as simple as making flowers from craft supplies or candle making.
12. Mow the lawn
If your children are old enough, ask them to mow the lawn. It is one of those home activities that will make your kids stronger.
13. Start a daily journal
Ask your kid to start a daily journal if you are looking for quiet activities for kids. It will allow you to focus on your work (if you are working from home) while the kid notes down their thoughts.
14. Thank a community hero
Tell your children to gather information about a community hero and thank the hero for all they have done by writing them a thank you note.
15. Create a care package
You can ask your kid to create a care package for someone who is away from home.
16. Invent a secret code
Ask your kid to devise a new secret code for the family. You can use this code during an emergency and keep it a secret from people outside your family.
17. Watch movies and TV shows
A home activity for kids that parents too will enjoy is watching movies and TV shows. Make sure that you watch one movie a day to avoid screen addiction. You may choose any of the TV shows listed here.
18. Listen to podcasts
Ask your kid to listen to podcasts, either alone or with you.
19. Get rid of the mess
Tell your children to segregate and put stuff like shoes, toys, and clothes into different boxes or containers. Ask them to let go of stuff they no longer need and donate them. It is a fun home activity that you and your kid will cherish for a long time.
20. Learn gardening
Use this break to teach gardening to your children and see the pleasure on their faces when the first flower blooms. Here are a few gardening activities you can try.
21. Try exercising
An unexpected break from school doesn't mean that your children have to just sit at home the entire day. Help them stay active by teaching some fun dance games and activities.
22. Practice mindfulness
Mindfulness is all about being aware and living in the present so that you don't dwell on the past or worry about the future. You can teach your children mindfulness during this break. Here's how to go about it.
23. Let the little artists explore
If your children like art and painting kind of stuff, let them use crayons and water-based paints to create wall art.
24. Write a postcard
Teach your children how to craft and send a postcard (a handwritten one) to their grandparents, relatives, and friends who don't live with you.
25. Learn sewing
If you want to know how to entertain kids while ensuring they turn out to be good humans, ask them to learn sewing during the break. This will make them competent enough to stitch their own buttons and not depend on others.
26. Choose choreography
Tell your kid to choreograph a dance routine to their favorite song or a bunch of songs.
27. Start a blog
Encourage your children to start a blog and share their opinion on anything they like⁠—social issues, music, or even movies! They can also just pen down what's happening in their lives.
28. Make maps
A prominent one among fun activities for kids is creating maps. If your children are missing school and their school friends, you can tell them to make a map of the school and relive the memories there. You can also ask for a neighborhood map so that your kid never loses their sense of direction.
29. Craft jewelry
When seeking a house game for kids, make sure you choose options that let children learn something new. For that, you can teach your children how to create tiny jewelry pieces from waste material.
30. Improve communication
Communication skills are essential for children who want to be confident and successful in life. If your children are a bit shy, use this break to improve their communication skills by using the useful games mentioned here.
31. Elect brain exercises
Let your child sharpen their cognitive skills by using these brain gym exercises. Help them become the next Einstein.
32. Try toy washing
Tell your children to wash all their toys in a small water tub and use a mild detergent (if required). Teach them the importance of cleanliness.
33. Develop storytelling abilities
If your childrens' teachers tell you that your children find it difficult to connect with their peers, you should consider developing your children's storytelling abilities during this break by using these strategies.
34. Organize a talent show
Ask your kids to prepare a small play or perform on a favorite song in a post-dinner family show. It will keep the kids busy for a few days.
35. Teach the value of personal hygiene
If you don't want to restrict your kids' break activities to games, you can teach them the value of personal hygiene. Depending on the children's age, you can teach them how to trim their nails, apply a face mask, and use a massager. It will help relax your kids for a while.
36. Decorate cardboard boxes
You can let your children color and decorate cardboard boxes that are lying around the house, to keep them engaged.
37. Think of a puppet show
This activity can be done by both children and parents. You can stage a puppet show and impress your family members. You can also record it and send it to your loved ones (like the grandparents of the kids!)
38. Enjoy indoor bowling
Only a few recycled bottles and an old ball are needed to get the fun started. Try it, and your children will love you for it.
39. Try indoor camping
One of the most straightforward answers to how to keep kids busy is to set up an indoor camp in your kids' room. Let your children love the change of settings.
40. Create a collage
Encourage your children to create a collage using family photos and newspaper cuttings. It's a fun task that will stimulate their creativity and keep them engaged for a few hours. The results could be quite impressive too.
41. Connect on the phone
If your children are feeling lonely due to the isolation, make a video call with their friends, grandparents, and other family members. Stay connected with loved ones, and make your little one feel loved.
42. Pass the time with coloring
Coloring is an all-time favorite hobby of children. You can also join the fun anytime! Just visit this link to practice on some fun coloring pages. Parents can simply print them and get the fun going. We have provided many themes like Pokemon coloring pages, animal coloring pages, etc. Your children can do one theme a day.
43. Teach them philosophy/religion
Use the break to teach philosophical or religious lessons to your children. It will help them with their overall development and keep them engaged for a while.
44. Focus on team building
Help your kid enhance their team-building skills by using these vital hacks.
45. Play brain games
Try these amazing brain games for kids to help your kid become more intelligent and more talented.
46. Draw a car track
If your children love cars, you can let them draw a car track with colors or masking tape at home and spend a couple of hours doing it.
47. Explore finger knitting
Teach your children finger knitting. It's a fun task that will also teach them patience.
48. Get a maze
Ask your children to make mazes and work their way through them. All you need is a roll of crepe paper and some masking tape.
49. Paint rocks
Find some stray rocks in the area and let your children paint them. You can use the best ones as showpieces.
50. Create a paper spinner
Ask your children to make a paper spinner and have fun with it. It will keep them busy for hours.
51. Decorate t-shirts
Let your children design t-shirts by painting a paper and then turning it over to iron the design on the fabric. You can then give them to your loved ones.
Any unexpected break in the routine can cause us to be at home 24×7, which makes one wonder about how to keep kids busy at home. Children have lots of energy that may be channelized into productive activities. Discovering a new hobby or writing a journal can be the first step. Teaching them household chores, such as cleaning and organizing, can make them independent in the future. They can also be taught to focus on their health and exercise regularly. So start involving your children in the fun and useful activities mentioned here.
Key Pointers
Help your children make most of their time at home with activities such as an at-home salon or discovering a new interest.
Make things exciting and encourage them to make a family code for secrets and emergencies.
Stay active even when indoors with fun exercises and some routine dancing.
Introduce brain games, map making, and other fun activities to children to keep them engaged.
The following two tabs change content below.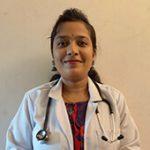 Dr. Sadhvi Mythili
(MBBS, Psychiatrist)

With a passion for reading and understanding about the human mind and how it functions, Dr Sadhvi Mythili took up Psychiatry after completing her graduation in Medicine from Kakatiya Medical College, Telangana. She pursued post graduation from the prestigious Asha Hospital. With over five years of experience in Psychiatry (adult and child), Dr. Mythili is currently working with Apollo Clinic...

more

Nisha Bharatan
Nisha Bharatan is a freelance writer with experience in writing health and finance content for various Indian and international clients. An engineer by profession, she also did content marketing courses to complement her interest in writing. Nisha writes articles centered around kids' development, their activities, crafts, games, and fun elements that keep children and families entertained. Her research skills and experience...
more