Healthy relationships rely on two-way communication. Your boyfriend surprises you with new experiences every day and comes up with ideas to make you happy. In such a loving relationship, it is normal for you to wonder how to make your boyfriend happy. It can make him feel nice if you reciprocate his gestures for you. However, romance cannot be kept alive without using your creativity.
So, if you are trying to strengthen your relationship, this post offers you some romantic ideas that can make your boyfriend smile.
How To Make Your Boyfriend Happy: 25 Ways
Browse through the simple yet interesting ways to make your boyfriend happy.
1. Compliment him
Boys also like it when they are complimented. Make him feel special by telling him things you like about him. You can share the effect he has on you when he is around or how amazing he looks when dressed for a formal occasion. Any genuine compliment can make him smile.
2. Thank him
If he has done something for you, don't forget to thank him. You can thank him by doing something special or leave a handwritten note for him expressing your feelings. Don't let his efforts go unnoticed and unappreciated.
3. Express your love to him
You might sometimes forget to express how much you love him in this busy life. But telling him how much you love him will make him happy. If you find yourself short at words, you can say "I Love You" or leave surprise notes for him at the most unexpected places. These sweet gestures will always bring immense joy.
4. Give him your time and attention
Time and attention are the two precious things you can give your man to make him happy and feel loved. When he wants to talk to you, give him full attention. Do not stay involved in your work, phone, or TV while he wants to spend time with you. Every moment you spend with him will make him happier.
5. Support and comfort him
If he has a hectic schedule or things are not going smoothly at work, take time to comfort him. A few words of encouragement will help him get better. A warm hug and a sweet kiss will be enough to uplift his mood and bring back the lost smile to his face. In challenging times, try to be there to support him.
6. Give him some space
Personal space is something that must be respected. Even though you are in a relationship, giving your boyfriend, some space will make him feel happy. Checking his phone and interfering in his conversations with friends is something you must not do. A little space will strengthen your bond of love.
7. Be honest
There should be no secrets between you two. Share everything with honesty, and he will reciprocate in the same way. This little gesture will always make him feel joyous, and it will prove to be one of the strongest pillars of your relationship.
8. Be spontaneous
Predictability always kills the fun in any relationship. Keep the spark alive, make your boyfriend happy, be the fun girl you are and don't dilute yourself in work or other stuff. Surprise him by cracking a random joke or try an adventurous sport together. The idea is to do something unplanned and fun—it will surprise your man and make him happy.
9. Shower him with kisses
A shower of kisses is something that your boyfriend will never say no to. Express your love to him with lots of kisses that will make him happy. It is one sweet and romantic way to tell how much you love him and make him feel special in a simple way.
10. Hug him
When he expects it the least, go and give him a warm and tight hug. Take him into your arms and whisper something nice into his ears. He will enjoy this romantic and generous gesture and hug you back.
11. Write a love letter
Love letters are timeless but nowadays when emails and instant messages have taken the front seat, writing a romantic love letter is worth a surprise. Write down your thoughts and feelings in a letter to make him feel adored. He will enjoy reading it repeatedly and will be more than happy to know about your feelings.
12. Prepare his favorite meal
Cooking for him will always make him a happy man. Take some time out of your routine and make his favorite meal to surprise him. Don't forget to set the table and light the candles to make a routine day special for him and see him enjoy the food with love.
13. Plan a movie marathon
To spend some quality time with him, plan a list of his favorite movies and have a movie marathon on one of the weekends. Make it a combination of horror movies, action movies, and romantic movies to make it a perfect movie day at home. It is just another way to make him happy and make the relationship stronger.
14. Plan a guy night for him
Gift him a fun time with friends by planning an exclusive guy night. Arrange his favorite beer and meal along with video games that he enjoys playing. Having a guy time is the dream of some guys, and your man will love your thoughtful gift idea.
15. Order from his favorite restaurant
If your boyfriend is a foodie, you can go ahead and order his favorite food from his favorite restaurant and surprise him when he gets back from work after a hectic day. Nothing else will make him happier seeing the dish he loves waiting for him.
16. Indulge in a public display of affection
A guy may not say it, but he enjoys the attention and love he gets from his girl. Surprise him with a public display of affection when he is expecting the least and see him blush. He will thoroughly enjoy it if you hold his hand in public or kiss him on the cheek. However, if any one of you is uncomfortable with PDA, you may not do it.
17. Keep him first
One way to make your boyfriend happy is to keep him at priority. A man desires attention from his woman, and by making him your first preference, you will make him feel important and loved all the time.
18. Plan a surprise date
You don't need an occasion to go out on a date with your man. So, plan something exclusive to surprise him and make him feel a little special. If there is a particular restaurant he wanted to go to, book the place or go to a place where you first met or a place that is close to your heart for a romantic dinner.
19. Prepare a timeline of your relationship
You can create a timeline of your romantic relationship by putting together beautiful moments using photos and videos. The idea is to walk down memory lane and tell him how much he means to you.
20. Book a spa for him
To help him relax, you can book him a spa appointment. It is a lovely way to pamper him and make him feel special. A good massage will always help him relax and rejuvenate.
21. Plan a weekend getaway
It is a wonderful idea to surprise your boyfriend by planning a weekend getaway that will help you both get a break from routine and spend some good and happy time with each other.
22. Dress up for him
Dressing up while going out is usual, but one day dress up for him the way he likes you to dress. He will appreciate your efforts that you took all the pains to dress up exclusively for him. This small gesture will mean a lot to him.
23. Don't forget to smile
Everyone appreciates a smiling face, and when your man looks at you, he would love to see you smile. Your smile is one thing that will always make him feel happy and charged.
24. Accept him with his flaws
Nobody is perfect, and therefore, accept your boyfriend with his flaws. Do not crib over his weaknesses because that can be a big turn-off for anyone.
25. Let him know that you trust him
It is essential to express to your man that you trust him. It will not only make him happy but will also impart strength to your relationship. Knowing that you believe in him will infuse him with great energy and enthusiasm.
All these wonderful ideas on how to make boyfriends happy will help you bring smiles to his face. These sweet and simple gestures can bring you both closer and make your association a much happier one.
The following two tabs change content below.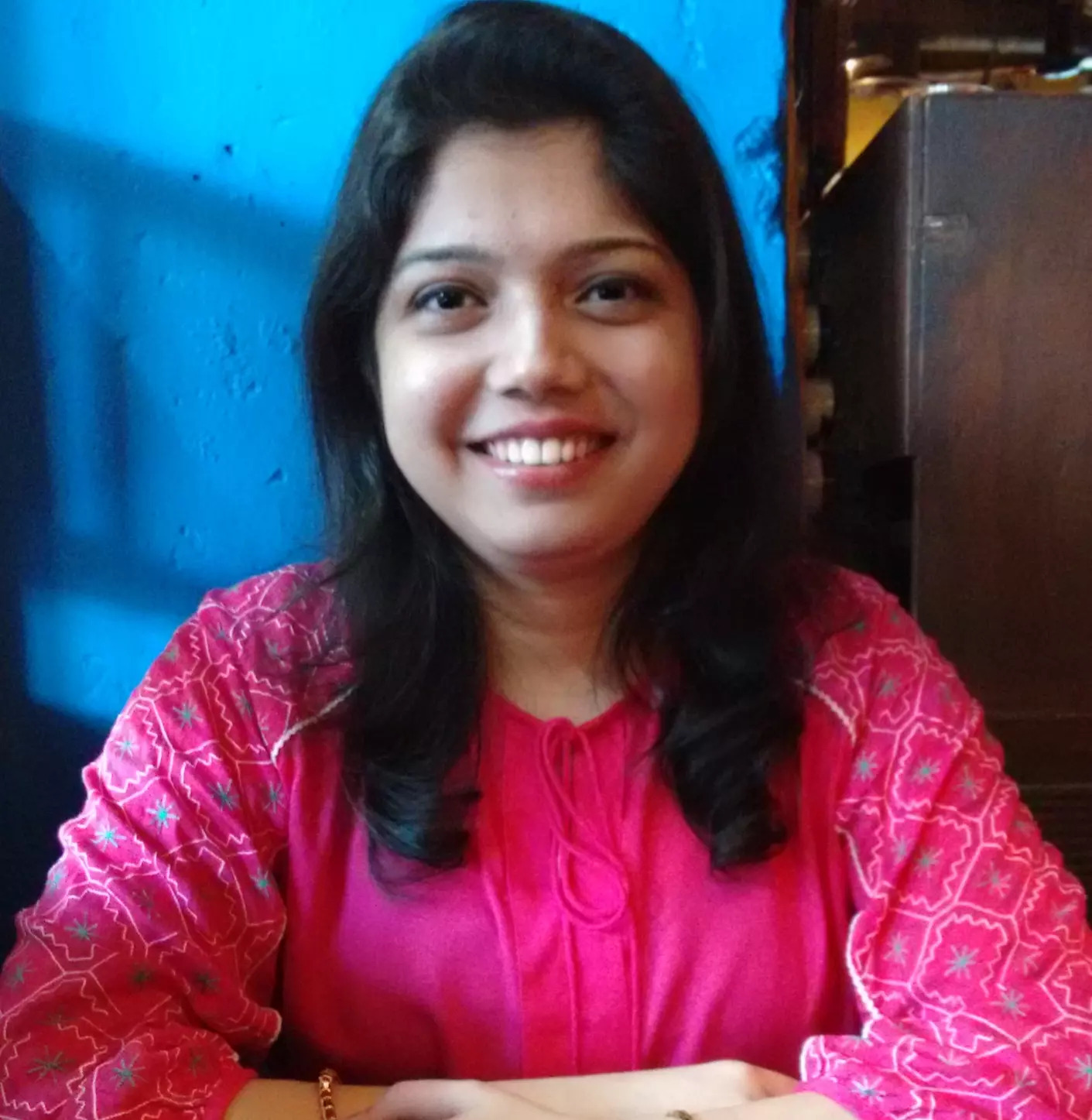 Ratika Pai
Ratika has experience writing in various fields including finance, education, lifestyle, and entertainment. After her masters degree in Commerce, she acquired a PG Diploma in Communication and Journalism from Mumbai University. She is inquisitive about human relationships and likes to study people and how they manage their relationships, during her freetime. At MomJunction, Ratika writes insightful and informative articles on...
more