Gluten is quite harmless; it is a protein and is common to grains. However, some people can suffer from gluten intolerance. While you are pregnant, gluten intolerance can have serious ramifications and lead to many complications!
Does gluten intolerance trigger any peculiar changes during pregnancy? Does it harm your baby or you? How do you know you suffer from gluten intolerance during pregnancy? Read our post and get all the answers right here.
Gluten Free Diet During Pregnancy:
Women who suffer from gluten intolerance should pay careful attention to their diet during pregnancy, no doubt. Pregnancy is a stage where your nutritional requirements increase. Following a gluten free diet during pregnancy, restricts your daily-recommended dietary intake of essential nutrients, which include B vitamins like folate, iron, calcium, selenium, magnesium and fiber.
Gluten Intolerance And Pregnancy – Complications
The symptoms of gluten tolerance are different for every expecting mom. Although, you may want to consume gluten-rich foods like wheat that are healthy for your unborn baby, if you suffer from gluten intolerance, you should avoid eating them. They may cause complications to your developing baby.
Studies reveal that not following a gluten-free diet during pregnancy could significantly elevate the risk of miscarriage, and it usually occurs in women who suffer from undiagnosed gluten intolerance during pregnancy.
Women, who continue to consume gluten-rich foods even after diagnosis, run the risk of contracting anemia. Anemia can lead to several complications during your pregnancy and delivery. Anemic mommies are at a high risk of giving birth to babies with low birth weight or having a stillborn baby, or even going into preterm labor.
Recent findings also state that children born to women who suffer from gluten intolerance are at a higher risk of contracting conditions like Schizophrenia and other psychiatric disorders later in life. (1)
[ Read: Symptoms of Anemia during Pregnancy ]
Tips For a Healthy Pregnancy:
If you suffer from gluten intolerance, don't worry! It is not the end of the world. Understand that being pregnant does not mean that you need to consume gluten-rich foods. Understand how gluten-rich foods can affect your unborn baby's health condition. If you are pregnant, seek your doctor's opinion about your condition. Consider following some common tips, which include:
Pay careful attention to your diet during pregnancy. Stick to gluten-free foods and include nutritious and healthy foods in your diet.
Talk to your doctor about consuming folic acid and other supplements to get more nutrients.
Pregnancy calls for lots of cravings- so make sure you have your kitchen full of gluten free snacks.
Avoid consuming processed foods and dining out to avoid any possible exposure to gluten during this delicate and vulnerable stage.
Make sure you stick to the recommended daily calorie intake during your pregnancy and don't fall short of it.
Include natural foods that contain more or iron, calcium, fiber and other nutrients you may lack or don't consume enough of due to gluten intolerance.
[ Read: Lactose Intolerance During Pregnancy ]
Consume more fluids to prevent constipation and keep the digestive system healthy.
Avoid store bought sauces and dips, since they tend to contain gluten.
Include chicken, fish, eggs, dairy products, rice, corn, nuts, beans and lentils, potatoes and all other fruits and vegetables in your diet.
Following these simple tips can help you stay your healthy best during pregnancy, and before you know it, you'll be a proud mom of a cute baby.
We hope our post addressed any concerns you have about gluten intolerance in pregnancy and some simple ways to handle it better. Did these tips help you? Have your tips to share? Tell us below. Leave a comment.
The following two tabs change content below.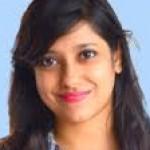 Latest posts by Debolina Raja (see all)