Kids can process information faster than adults, which makes learning a new language easier for them (1). So introducing them to a language, other than their native tongue, early on can be a good idea.
If you are from a non-English speaking community and want your child to learn English at home, this post is for you. In this MomJunction post, we list down the most effective ways to teach your child the language. Keep reading to find out how to teach English to your kids.
11 Ways To Teach English To Kids
English is one of the widely spoken languages of the world and a must-know for effective communication everywhere. Here are a few simple steps to help you teach your child the language at home.
1. Converse in English
Speaking in English with children is a great way to help them learn the language. Start conversations in English and talk to them at various intervals. Begin with small chats at first, say a line or two at a time to help them get comfortable with the language. You can talk about anything: a book they are reading, a game they are playing or a program they are watching on the TV.  You can also ask open-ended questions about how their day was or what they want to eat.
Regardless of what the topic is, talk to them in English, and they will pick the words and phrases that they come across in the conversation.
Here is an ideal list of words that you should introduce in these initial conversations:
Numbers
Body parts
Colors
Toys
Food
Animals and plants
Use phrases like "Let's play together", and "What song shall we listen to today?" Most importantly, teach them how to say 'thank you,' 'please,' and 'sorry'.
2. Readout stories
Inculcating a reading habit in children at an early stage is one of the best ways to make them familiar with the language. Read aloud bed-time storybooks with attractive illustrations and deliver the dialogues in the right tone to engage the child. Once you are done with story reading, ask them to identify the pictures: point to an image and ask "What is this?" or "What is the girl's name in this story?" and let them respond in short phrases.
3. Teach them grammar
Teaching children grammatically correct language will lay a strong linguistic foundation and enable them to use the language correctly. Teaching core grammar principles to a child is not easy, but using grammatically correct sentences in everyday conversations can simplify the concepts of English grammar for kids.
Use these everyday conversations to teach them grammar and also correct their mistakes immediately. As they move up classes, you can teach them more complex grammar concepts.
[ Read: English Worksheets For Kids ]
4. Sing songs
Listening to songs and singing is a great way to learn new words and their pronunciation. Moreover, singing with actions can help the child understand the meaning of the words. Repetition of this activity helps them grasp the words quickly. You can choose from the many rhymes there are for kids or pick child-friendly pop songs that they like.
5. Engage in activities
Games such as 'Simon says' are excellent for enhancing the child's listening skills and testing their acuity in language. The game also helps them practice faster processing the instructions and works best with big groups. Other activities you can try with smaller groups or individual children include language worksheets that have basic brainstorming exercises, and essay or story writing, and rearranging jumbled sentences.
6. Play games
Learning becomes exciting when a fun element is added to it. Introduce them to games like Pictionary, charades, hangman, and matching games that help them improve English vocabulary. English for kids can also be introduced through riddles and word puzzles that challenge them.
7. Learn creatively
Learning with creativity makes things easier to understand. Encourage the child to tell or write a few sentences on a picture or a thing. It could be about their favorite toy, or movie, or a poster that you have at home or school. Creative writing could also include writing poems. Make this a little challenging by asking the child to use a specific set of words or a theme. You could try rhyming the words of the poem to make it more interesting for the child.
8. Watch movies
Kids love watching cartoons or animation movies. Pick a few good English movies that they can watch. Ensure that the films are enjoyable, with a storyline that is easy to follow. Later, you can encourage the child to narrate the story in their own words or write about it in a short paragraph. They might not be able to tell it in the right sequence, but encourage them anyway and let them express whatever they have understood.
[ Read: Parts Of Speech Quiz For Kids ]
9. Use visual clues
Kids relate to visuals better. So, try and associate words with visuals to help them understand and remember the words better.
Use pictorial representations and ask the child to say a sentence using the clues. This also helps them learn about the 'tenses' as they structure the sentences in different ways. Encourage children to make as many sentences as possible with the clues they see.
10. Enroll in English classes
If you do not have the time or resources to teach your child English at home, enroll them for English coaching or workshops where they use different strategies to teach the language. Otherwise, you can appoint a tutor who can come home and teach them the language.
11. Use emotions and gestures
One of the best ways of teaching language is to use gestures and emotions during casual conversation or while reading out something. This helps the children to connect with the word that signifies a particular emotion or gesture and remember the word. This is also an interesting way to keep them engaged and focused.
These are just a few things you can do to teach your child the language. You could do the best you can, but you cannot expect the child to start speaking or writing in English as soon as you start with these activities. Every child has his/her own pace to pick up what they learn. So, do not put any burden on them and let them explore the things in their own time.
Did you take the initiative to teach English to your kids at home? What strategies did you follow? Share your experience with us in the comments section below.
References:
The following two tabs change content below.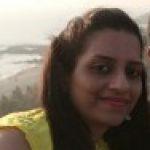 Latest posts by shreeja pillai (see all)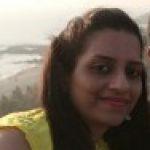 shreeja pillai
Postgraduate in Chemistry and content writer. She has worked as a research analyst with a leading multinational pharmaceutical company and also holds a diploma in pharmaceutical regulatory affairs. Her interest in the field of medical research has developed her passion for writing research-based articles. She is a writer for MomJunction and aims at providing informative articles based on health and wellness. Apart from writing, she takes a great interest in music and traveling. know more about her at https://www.linkedin.com/in/shreeja-pillai/