Many ski-loving parents love to get their children on the same line. Skiing for kids can be an enjoyable sports activity once they learn the tricks and tactics. You may begin to teach skiing to your child from an early age.
It may require a lot of patience and practice, and be ready for a few challenges while teaching skiing. You may also ensure that your child has the appropriate equipment and safety measures in place while learning skiing.
Read on to know the benefits and safe and interesting ways to teach skiing to kids.
At What Age Can A Child Learn To Ski?
There is no specific age for children to learn to ski. Ideally, children older than four or five years can enroll in skiing lessons as it is when they can balance and shift their weight from one leg to another.
However, do not burden your little ones to go faster than their pace. It might irritate the child and make them give up on the sport. However, you can sense the eagerness and limits of your child and devise a lesson plan around it.
Skiing Equipment For Kids
Playing in snow and skiing are not the same. Skiing requires the right equipment and gear to help your children learn faster and better. It is essential to invest in children's outerwear, such as snow pants and jackets, and accessories, such as boots, goggles, poles, and helmets (1).
Buy the right size ski for your child that is safe and sturdy. You can also purchase a ski trainer, a mounting clamp on the back of your child's ski that hooks onto the end of ski ropes and allows ease of movement and control. Consider renting out the equipment instead of purchasing it at a high price. Several ski resorts and programs also provide ski gear on rent at affordable rates.
Tips And Tricks To Teach Skiing
1. Start slow and steady
Although it is good to start early, give your children enough time to acclimatize and warm up to the idea of skiing. Allow them to take their own time and focus on making them love the sport instead of only learning it. It is crucial to understand the ability level of your child to teach them accordingly.
2. Progress step by step
Expecting your child to pick up skiing over a weekend getaway is not wise and fair. It is important to be patient and help them learn slowly. Start by getting your children to get comfortable while walking in ski boots. Progress with easy maneuvers such as standing and sliding on level grounds. Practice the steps over and over until the child is ready to move to the next level.
3. Enroll in ski lessons
While you may be an expert skier yourself, you may not be the best teacher. It is a good idea to enroll your children in ski lessons instead of teaching them all by yourself. Ski instructors come with years of experience and are well-equipped to teach people of all age groups. Children, too, keep tantrums at bay when professionals teach them. Search for the right ski school or program and get your children started under solicited guidance (2).
4. Don't skip the basics
The most critical maneuvers of skiing are stopping and turning. Teach your little one to master these basics. Make them learn wedging and moving their ski tips together and then back apart. Similarly, start them off by making 'S' turns on smaller accents. It will prepare them for turning and progressing to complex maneuvers. Focusing on these few basics can make them perfect.
5. Use a harness
It is ideal for getting your child to pick up skiing independently without you controlling the learning. However, in situations when your little ones cannot adapt or are too young to start, it is okay to use a ski leash that hooks you to your child so that the two of you can ski together. However, be careful to match your child's pace and be gentle on extensive ski slopes when using a harness. Also, don't get your child into the habit of using harness lest they may not learn to enjoy the sport.
6. Do trial runs at home
Before the ski season starts, let them practice at home or indoors. Put on their ski gear and ask them to walk around with it. Strap on the skis and swoosh and slide to get a feel of the real deal. You can also ask your children to watch fun ski videos and tutorials online before they start. The idea is to get them familiar and comfortable via observation and practice and do their best in snow.
7. Make skiing fun
Instead of pressuring your children to perfect the sport, allow them to have fun with it. Private lessons and strict instructors could overwhelm them. To avoid this, incorporate fun into the sport. Play follow the leader, tag, or games that will help your child have fun while skiing. Use your imagination to engage them and keep them interested.
8. Encourage them
It holds correct for every activity your child picks up—offer plenty of encouragement. Don't tell your child that they can't do it merely based on their time learning the sport. Facilitate hassle-free learning by choosing the right ski program for them. You could also enroll in family lessons so that your child feels like it is more of group activity and not a lonesome affair.
9. Allow room for failure
Despite trying all the tricks, if your child doesn't like skiing, don't get disheartened. There is always a second time for everything in life. Gently nudge and prod your kid to keep at it and give them time.
Common Mistakes When Skiing With Kids
Keep these points in mind when teaching skiing to your children.
Parents often rush their children into skiing and start them off too young.
They do not enroll them for skiing lessons or end up selecting the incorrect programs. Going the private lesson route instead of group lessons could be more beneficial in some cases, as it gives dedicated attention and faster learning for your little ones.
Not selecting the right skiing gear could affect safety.
Frequently Asked Questions
1. Should a child learn to ski or snowboard first?
Children may either choose to learn skiing or snowboarding first since it is not believed to make a difference and can be equally beneficial. However, you may consult a professional to weigh the benefits before picking one.
2. What are the health benefits of skiing?
Ski for kids is an amusing sport when introduced to them at the right age and with the proper technique. However, be sure not to push them too hard to learn the sport quickly. Instead, let them practice it steadily and enable them to fall, and help them get right back. Also, teach them the basics, pick the appropriate ski gear, and enroll them in ski lessons with trained instructors to promote their skill and interest in the sport. Your child can easily master this sport with the right training and encouragement.
Key Pointers
Skiing is an amazing sport that children may start training for from four to five years.
Good skiing equipment of the correct size is important for your child's safety while training.
Do not rush and let the child take it in a self-paced manner.
Consider enrolling your child for professional lessons to ensure they learn proper techniques.
References:
MomJunction's articles are written after analyzing the research works of expert authors and institutions. Our references consist of resources established by authorities in their respective fields. You can learn more about the authenticity of the information we present in our
editorial policy
.
The following two tabs change content below.

Advaitaa is a digital marketing and content writing specialist with around seven years of experience. She's worked on a variety of genres including travel, fashion, beauty, lifestyle, and health and wellness. For MomJunction, she writes on kids' activities, learning and development. Having completed her graduation in business management, Advaitaa went on to study fashion merchandising from the Fashion Institute of Technology,...
more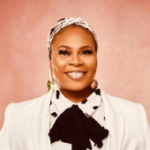 Dr. Maymunah Yusuf Kadiri
(MD)
Dr. Maymunah Yusuf Kadiri, popularly referred to as 'The Celebrity Shrink,' is an award-winning neuro-psychiatrist and mental health advocate with over 15 years experience. She is the medical director and psychiatrist-in-chief at Pinnacle Medical Services. She has created the innovative mental health app in Africa, HOW BODI. Dr. Kadiri is a Goldman Sachs Scholar on Entrepreneurial Management of Pan Atlantic...
more