Does your little one suffer from excess drooling? Is there a rash around his chin or mouth? If you can relate to the situation, read our post. Your little one might have a drool rash. Here we look at how to treat drool rashes.
Many-a-time, the onset of teething leads to a drool rash in babies. So, if you find that teething is why he drools so much, don't panic just yet. However, excessive drooling does sometimes cause the development of rashes and irritation, which can irritate your little one.
7 Effective Ways To Treat Baby Drool Rash:
Here are some simple ways on how to treat drool rash on baby skin.
1. Use Protective Lotions:
Using a protective lotion such as a hypoallergenic cream or ointment, preferably one which has lanolin to soothe the skin can be an effective baby drool rash treatment. Make sure you use a product that is suitable for babies, and isn't too harsh for his delicate skin. Apply the cream gently onto the affected area, and make sure you apply a thin layer, so that he doesn't get it on his hands or mouth.
[ Read: Yeast Diaper Rash In Babies ]
2. Keep It Clean:
Make sure you keep your baby's skin clean- this will not only prevent drool rashes, but will also protect him from other topical infections. Use a clean and soft piece of cloth suitable for your baby's sensitive skin, and gently soak all the drool with it. Avoid rubbing the area as it will further irritate the rash and possibly lead to redness and itching.
3. Use A Moisturizer:
Applying a gentle moisturizer such as Vaseline petroleum jelly could work in two ways- it could soothe the irritated skin and also create a protective barrier, which could prevent further drool from directly contacting the skin. Just make sure you apply a thin layer, so that he doesn't ingest it.
4. Avoid Skin Irritants:
You may want to use skin creams and lotions for your baby, but applying them to the irritated area affected by the drool rash could only aggravate the condition. Avoid using any such products which are chemical based- at least not near the affected area. Also try to use natural bathing ingredients for your baby, and avoid using soaps and shampoos that have fragrances and other chemicals.
[ Read: Baby Skin Care ]
5. Wipe It Off:
Letting the drool remain as it is, is probably the worst thing you could do. It is essential to keep the skin dry at all times, and you could do this best by wiping away the drool. Make sure you gently wipe off the drool, and avoid being too harsh.
6. Use Bibs:
A bib could be the best powerful way to prevent drool rash, particularly around the neck region. A bib made of soft material will guard your baby's neck and chest region from the frequent dribbles, and will keep it clean and dry.
Tips to Prevent Baby Drool Rash:
Following some simple and practical steps can actually help you prevent drool rash.
Make sure the area around your baby's mouth and neck is always dry and clean.
Use a barrier cream as a preventive measure.
Carry a soft cloth with you at all times to gently wipe away his drool.
Change your baby's clothes as soon as they become wet with drool.
Following these simple tips will make sure your baby has a happy teething experience. You could also seek your doctor's help if you feel your baby getting cranky, or the rash getting worse and unmanageable.
We hope our post helped you treat your infant drool rash. Do you have any tips to treat drool rash in babies? Has your little munchkin suffered from the condition? What did you do about it? Share your stories with us here.
Recommended Articles:
Comments are moderated by MomJunction editorial team to remove any personal, abusive, promotional, provocative or irrelevant observations. We may also remove the hyperlinks within comments.
The following two tabs change content below.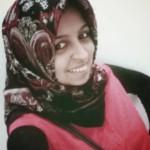 Latest posts by Enozia Vakil (see all)