Labor and childbirth can be exhausting. After pregnancy, tiredness gushes in, and you will experience a sudden loss of energy.
Postpartum fatigue is something new mothers should be ready to experience in the weeks following the baby's birth.
But what leads to fatigue and how can you gain back the energy you need to care for the baby? This MomJunction post on postpartum fatigue will give you answers to these questions. Just relax and read on.

Is It Normal To Feel Fatigued Several Weeks After Delivering The Baby?
Yes, the feeling of fatigue and exhaustion are common and may last weeks to even months after the child's birth. The rate of fatigue increases from 20% in the antepartum period to 50-64% in the postpartum period (1).
How tired you are also depends on how well you adjust to the baby's napping schedule and the amount of help you have at home.
What Are The Causes Of Postpartum Fatigue?
Several factors contribute to fatigue during the postpartum period (2).
Birthing process: It can take you hours and a lot of energy to push the baby out of the birthing canal. Recovering from a C-section, which is a major abdominal surgery, can also make you tired quickly.
Lack of sleep: Sleep at night is scarce with a newborn in the house, especially if you are the mom! You may try to nap when your baby is sleeping. But then, daytime is the only time for you to get things done, which means you will be sleep deprived and fatigued for most of the time.
Depression: Fatigue could be a symptom of postpartum depression. Studies indicate that women who are extremely tired or fatigued after one to two weeks of childbirth could develop and report symptoms of postpartum depression four weeks post childbirth (3).
Breastfeeding: Breastfeeding needs you to consume extra calories to sustain yourself as well as your baby, and can strain you physically  (4).
Anemia: Another primary cause of postpartum fatigue is anemia, which results from blood loss at the time of delivery. You can rebuild the hemoglobin levels with iron supplements or iron-rich foods. But if you continue to experience exhaustion, seek the help of a doctor (5).
Hypothyroidism: Some women may develop an underactive thyroid gland in one to four months after delivery. Postpartum fatigue will be a symptom of this condition, which needs medical intervention, and a healthy diet and lifestyle (6).
Apart from these, first pregnancy, decreasing hormonal levels, colic in the newborn, and poor diet and exercise can also contribute to postnatal fatigue. Since fatigue is more of a symptom than a condition, it can only be managed but not treated.
[ Read: How To Deal With Postpartum Insomnia ]
How To Deal With Postpartum Fatigue?
These simple tips can help you cope with physical, mental and emotional fatigue (7).
Sleep while your baby sleeps: Try sleeping when your baby does, even if it means sleeping during the day or losing the time to catch up with household chores. If you are worried about sleeping for too long, use an alarm.
Share the night duties with your partner: If you are breastfeeding, your partner can help you with changing nappies and dressing the baby while you get some rest. If it is formula feeding, you can divide the duty of feeding the baby.
Ask family and friends for extra help: You may seek help from your relatives and friends, or hire a doula or nurse to help with specific tasks such as household chores, running errands, cooking, taking care of elder children or watching the newborn when you rest.
Identify your newborn's sleep patterns: Your baby will not follow the same routine of waking up several times a night. As they turn older, they will sleep for longer periods at night. Understand how much sleep they need, and what their timings are so that you can schedule your work accordingly.
Exercise: Regular exercise will make you feel less tired. Walking every day with your baby lets you get some fresh air, and the movement helps you both sleep better. According to the US Centers for Disease Control and Prevention (CDC), moderate exercising for 150 minutes/week leads to happier moods, healthy heart and lungs, and improved energy levels.
Try relaxation exercises: Practicing deep relaxation techniques for five to ten minutes every day can leave you refreshed. Start with simple relaxation exercises such as breathing and learn other techniques online or by reading books.
Drink plenty of fluids: Staying hydrated gives you the energy you need in a day and also boosts your mood. According to the CDC, consuming sufficient water will regulate the body temperature, lubricate joints, protect the spinal cord, and remove wastes through perspiration, urination, and stools.
Choose guests wisely: It is perfectly fine to say no to visits or an extended stay of guests. Be choosy about who you want to spend time with, as being with the right people will make a difference. Bond with your little one instead of other people and see how rewarding it would be for you and your baby.
Follow a perfect diet: Even if you do not have enough time for yourself, try to make healthy food choices to ward off postpartum fatigue. Include complex carbohydrates and proteins, and have the vitamin supplements prescribed by the doctor. Stop worrying about weight gain as this is not the right time to go on a crash diet. Nevertheless, skip sweets and caffeine.
Be aware of postnatal depression: If you are feeling tired even after resting well, or are unable to sleep in the night when your baby is asleep, it could be due to postnatal depression. It is associated with other symptoms of feeling low and hopeless, and you need medical support.
[ Read: What Causes Postpartum Psychosis ]
When To See A Doctor?
Go to a doctor if:
You have lost interest in things (postpartum depression)
There is severe blood loss (anemia)
You experience fatigue along with unexplained weight gain, constipation and dry skin (hypothyroidism)
Next, we address a few common queries about postpartum fatigue.
Frequently Asked Questions
1. What is chronic fatigue syndrome after pregnancy?
Chronic fatigue syndrome (CFS) is a severe, complex, and debilitating illness that affects men, women, and children of all races and ages. It is also known as myalgic encephalomyelitis (ME) and chronic fatigue immune dysfunction syndrome (CFIDS). Though similar to postpartum fatigue, this is associated with a wide range of neurological, immune, cardiovascular and endocrine symptoms (8).
2. What causes postpartum adrenal fatigue?
During the childbirth, there is a drop in the progesterone levels after the expulsion of the placenta. But the estrogen levels remain high at the time, causing an imbalance in the hormones and resulting in estrogen dominance. This affects the adrenal glands and results in adrenal fatigue. Postpartum adrenal fatigue is associated with symptoms such as body aches, sleep disturbances, nervousness and digestion issues (9).
3. What is post-exertional malaise?
Post-exertional malaise (PEM) is the worsening of symptoms of chronic fatigue syndrome, which develops as a result of physical or mental exertion (10).
Remember that you need to care for yourself, especially by getting enough rest. Handling fatigue post-delivery is difficult, but not impossible. Just know that it is quite okay to seek help when you are over exhausted. A well-rested body and mind tend to function better than the tired ones.
[ Read: Ways To Cure Postpartum Edema ]
Have you also gone through postpartum fatigue? How did you deal with it? Share your experiences in the comment section below.
References:

1. N Khayamim, P Bahadoran, T Mehrabi;
Relationship between fatigue and sleepiness with general health of mothers in the postpartum period
; Iran J Nurs Midwifery Res. (2016)
2. J A Maloni, S Park;
Postpartum Symptoms After Antepartum Bed Rest
; JOGNN (2005)
3.
Depression during pregnancy and after
; Harvard Health Publishing (2017)
4. S Callahan, N Séjourné, A Denis;
Fatigue and Breastfeeding: An Inevitable Partnership?
; Pennsylvania State University (2004)
5. M H Kryger, T Roth, William C;
Principles and Practice of Sleep Medicine E-Book
6. D Trentini, M Shomon;
Your Healthy Pregnancy with Thyroid Disease: A Guide to Fertility, Pregnancy, and Postpartum Wellness
; eBook
7. S S Murray, E S McKinney;
Foundations of Maternal-Newborn and Women's Health Nursing
– E-Book
8. R Underhill;
Pregnancy in Women with Chronic Fatigue Syndrome (ME/CFS)
; NJCFSA (2009)
9. D M Cutillo;
The Hormone "Shift": Using Natural Hormone Balancing for Your… Mood, Weight, Sleep & Female Health
; eBook
10.
CPET and the Physiology of ME/CFS
; Cornell Center for Enervating NeuroImmune Disease
Recommended Articles:
The following two tabs change content below.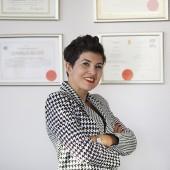 Dr. Burcu Saygan Karamürsel
(MD)

Burcu Saygan Karamürsel is a board certified obstetrics - gynecology and maternal-fetal medicine specialist working in Ankara,Turkey. A graduate from Hacettepe University Medical School, she has also attended a fellowship programme at Bonn University Hospital, Perinatology Department. Currently, she runs her own private clinic in Ankara and contributes to several newspapers' online health columns and websites. She is specialized in...

more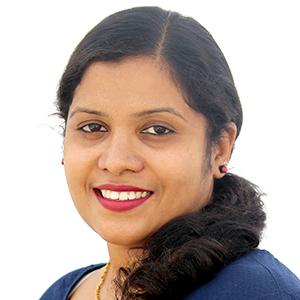 Rebecca Malachi
Rebecca is a pregnancy writer and editor with a passion for delivering research-based and engaging content in areas of fertility, pregnancy, birth, and post-pregnancy. She has been into health and wellness writing since 2010. She received her graduate degree in Biotechnology and Genetics from Loyola Academy, Osmania University and obtained a certification in 'Nutrition and Lifestyle in Pregnancy' from Ludwig...
more