Poetry is more than just words. It's art, a form of expression, and a rhythmic way of communication. So, here we have listed some of the best inspirational poems that'll encourage you to be better for yourself and stand for yourself in difficult times. A good poem can make anyone laugh, think, motivate, and inspire. The thoughtful words and heart-touching metaphors of these poems will perk up your heart and brain.
35 Inspirational Poems
Inspirational Poems About Life
Life is tough, but inspiration can give us the strength to move on. Here are some poems that can make our life successful and meaningful.
1. My Personal Quest
For most of my life, I've been on a quest
To discover just who I might be,
Earnestly searching, day after day,
So desperate to recognize me.
I've felt moments of utter fulfillment
And moments I couldn't go on,
But I knew for the sake of my heart and my soul,
To succeed, I would have to be strong.
But the people around me seemed so lost themselves
That I feared I might be on my own.
But then there'd be someone who would reach out and help
And remind me I wasn't alone.
I've wanted so much to be happy,
To know what it was to feel peace,
And I thought if I finally felt sure of myself,
Then the pain and the struggles would cease.
But I've learned that this journey is endless;
The discoveries are fresh every day,
And no matter how much I might know of myself,
They'll be times I will still lose my way.
And as I've grown older, I truly believe
I may never know all I can be.
But the answers are not waiting out in the world
But have always laid right inside me.
We're all on this quest to discover ourselves,
Together but through our own ways,
Overcoming whatever might get in our paths,
So we can feel better someday.
But always remember not to stray far
From what matters and what's really true.
In this life, you don't have to be perfect.
In the end, you just have to be you.
—Patricia A. Fleming
2. If
If you can keep your head when all about you
Are losing theirs and blaming it on you;
If you can trust yourself when all men doubt you,
But make allowance for their doubting too:
If you can wait and not be tired by waiting,
Or, being lied about, don't deal in lies,
Or being hated don't give way to hating,
And yet don't look too good, nor talk too wise;
If you can dream – and not make dreams your master;
If you can think – and not make thoughts your aim,
If you can meet with Triumph and Disaster
And treat those two impostors just the same.
If you can bear to hear the truth you've spoken
Twisted by knaves to make a trap for fools,
Or watch the things you gave your life to, broken,
And stoop and build'em up with worn-out tools;
If you can make one heap of all your winnings
And risk it on one turn of pitch-and-toss,
And lose, and start again at your beginnings,
And never breathe a word about your loss:
If you can force your heart and nerve and sinew
To serve your turn long after they are gone,
And so hold on when there is nothing in you
Except the Will, which says to them: "Hold on!"
If you can talk with crowds and keep your virtue,
Or walk with Kings – nor lose the common touch,
If neither foes nor loving friends can hurt you,
If all men count with you, but none too much:
If you can fill the unforgiving minute
With sixty seconds' worth of distance run,
Yours is the Earth and everything that's in it,
And – which is more – you'll be a Man, my son!
—Rudyard Kipling
3. The Road Not Taken
Two roads diverged in a yellow wood,
And sorry I could not travel both
And be one traveler, long I stood
And looked down one as far as I could
To where it bent in the undergrowth;
Then took the other, as just as fair,
And having perhaps the better claim,
Because it was grassy and wanted wear;
Though as for that the passing there
Had worn them really about the same,
And both that morning equally lay
In leaves, no step had trodden black.
Oh, I kept the first for another day!
Yet knowing how way leads on to way,
I doubted if I should ever come back.
I shall be telling this with a sigh
Somewhere ages and ages hence:
Two roads diverged in a wood, and I—
I took the one less traveled by,
And that has made all the difference.
—Robert Frost
4. You Will never See Me Fall
You may see me struggle,
but you won't see me fall.
Regardless if I'm weak or not,
I'm going to stand tall.
Everyone says life is easy,
but truly living it is not.
Times get hard; people struggle
and constantly get put on the spot.
I'm going to wear the biggest smile,
even though I want to cry.
I'm going to fight to live,
even though I'm destined to die.
And even though it's hard
and I may struggle through it all,
you may see me struggle…
but you will NEVER see me fall.
—Joyce Alcantara
5. Equipment
Figure it out for yourself, my lad,
You've all that the greatest of men have had,
Two arms, two hands, two legs, two eyes,
And a brain to use if you would be wise.
With this equipment, they all began,
So start for the top and say, "I can."
Look them over, the wise and great,
They take their food from a common plate
And similar knives and forks they use,
With similar laces, they tie their shoes,
The world considers them brave and smart.
But you've all they had when they made their start.
You can triumph and come to skill,
You can be great if only you will,
You're well equipped for what fight you choose,
You have legs and arms and a brain to use,
And the man who has risen, great deeds to do
Began his life with no more than you.
You are the handicap you must face,
You are the one who must choose your place,
You must say where you want to go.
How much you will study the truth to know,
God has equipped you for life, But He
Let's you decide what you want to be.
Courage must come from the soul within,
The man must furnish the will to win,
So figure it out for yourself, my lad,
You were born with all that the great have had,
With your equipment, they all began.
Get hold of yourself, and say: "I can."
—Edgar A. Guest
Short Inspiring Poems
Poems bring a positive vibe and give strength to overcome problems. Here are a few short verses that inspire us in many ways.
6. Move Past This
When you are feeling down
And all you can muster up is a frown
That is the time to stop
And count your blessings until you drop.
Focus on all of life's good
And you will find things work out as they should
Feeling sorry and just sitting around
It is a sure thing to bring you down.
Take some action, make a move.
It doesn't matter if others approve.
Nothing lasts forever
You will move past this if you endeavor!
—Catherine Pulsifer
7. I'm busy
I'm busy;
but not in the way
most people accept.
I'm busy calming my fear
and finding my courage.
I'm busy listening to my kids.
I'm busy getting in touch
with what is real.
I'm busy growing things and
connecting with the natural world.
I'm busy questioning my answers.
I'm busy being present in my life.
—Brooke Hampton
8. Keep Going
When failures come – keep going.
When you feel like giving up – keep going
When people mock your idea – keep going
When challenges you face – keep going
When mistakes are made, learn – but keep going
Because perseverance just keeps going!
—Kate Summers
9. Dreams
Hold fast to dreams
For if dreams die
Life is a broken-winged bird
That cannot fly.
Hold fast to dreams
For when dreams go
Life is a barren field
Frozen with snow.
—Langston Hughes
10. Don't Quit
When times are hard, you might stop for a bit,
But it's not over until the moment you quit.
On a river's bridge, failures are the planks;
Take one step at a time until you reach its banks.
Don't give up on your dreams; chase them instead;
You will find, one morning, as you wake up from bed,
That you are the person about whom you dreamed,
And you can reach great heights, impossible though it seemed.
When things go wrong, and your back is to the wall,
Try to stand up; no more can you fall.
Life is full of ups and downs; take them in your stride.
You will discover your little star hidden inside.
—M. Tarun Prasad
Inspiring Poems About Women
 Women play several roles effortlessly with a tremendous amount of grit and determination.They never fail to inspire everyone around them.
11. Still I Rise
You may write me down in history
With your bitter, twisted lies,
You may tread me in the very dirt
But still, like dust, I'll rise.
Does my sassiness upset you?
Why are you beset with gloom?
'Cause I walk like I've got oil wells
Pumping in my living room.
Just like moons and like suns,
With the certainty of tides,
Just like hopes springing high,
Still, I'll rise.
Did you want to see me broken?
Bowed head and lowered eyes?
Shoulders falling down like teardrops.
Weakened by my soulful cries.
Does my haughtiness offend you?
Don't you take it awful hard
'Cause I laugh like I've got gold mines
Digg in' in my own backyard.
You may shoot me with your words,
You may cut me with your eyes,
You may kill me with your hatefulness,
But still, like air, I'll rise.
Does my sexiness upset you?
Does it come as a surprise?
That I dance like I've got diamonds
At the meeting of my thighs?
Out of the huts of history's shame
I rise
Up from a past, that's rooted in pain
I rise
I'm a black ocean, leaping and wide,
Welling and swelling I bear in the tide.
Leaving behind nights of terror and fear
I rise
Into a daybreak that's wondrously clear
I rise
Bringing the gifts that my ancestors gave,
I am the dream and the hope of the slave.
I rise
I rise
I rise.
—Maya Angelou
12. Being Independent 
I do not want to have you
To fill the empty parts of me.
I want to be full on my own.
I want to be so complete.
I could light a whole city
And then
I want to have you
Cause the two of us combined
Could set it on fire.
—Rupi Kaur
13. Phenomenal Woman
Pretty women wonder where my secret lies.
I'm not cute or built to suit a fashion model's size
But when I start to tell them,
They think I'm telling lies.
I say,
It's in the reach of my arms
The span of my hips,
The stride of my step,
The curl of my lips.
I'm a woman
Phenomenally.
Phenomenal woman,
That's me.
I walk into a room
Just as cool as you please,
And to a man,
The fellows stand or
Fall down on their knees.
Then they swarm around me,
A hive of honey bees.
I say,
It's the fire in my eyes,
And the flash of my teeth,
The swing in my waist,
And the joy in my feet.
I'm a woman
Phenomenally.
Phenomenal woman,
That's me.
Men themselves have wondered..
What they see in me.
They try so much
But they can't touch
My inner mystery.
When I try to show them
They say they still can't see.
I say,
It's in the arch of my back,
The sun of my smile,
The ride of my breasts,
The grace of my style.
I'm a woman
Phenomenally.
Phenomenal woman,
That's me.
Now you understand
Just why my head's not bowed.
I don't shout or jump about
Or have to talk real loud.
When you see me passing
It ought to make you proud.
I say,
It's in the click of my heels,
The bend of my hair,
the palm of my hand,
The need of my care,
'Cause I'm a woman
Phenomenally.
Phenomenal woman,
That's me.
—Maya Angelou
14. The Applicant
First, are you our sort of a person?
Do you wear
A glass eye, false teeth, or a crutch,
A brace or a hook,
Rubber breasts or a rubber crotch,
Stitches to show something's missing? No, no? Then
How can we give you a thing?
Stop crying.
Open your hand.
Empty? Empty. Here is a hand
To fill it and willing
To bring teacups and roll away headaches
And do whatever you tell it.
Will you marry it?
It is guaranteed
To thumb shut your eyes at the end
And dissolve of sorrow.
We make new stock from the salt.
I notice you are stark naked.
How about this suit–
Black and stiff, but not a bad fit.
Will you marry it?
It is waterproof, shatterproof, proof.
Against fire and bombs through the roof.
Believe me; they'll bury you in it.
Now your head, excuse me, is empty.
I have the ticket for that.
Come here, sweetie, out of the closet.
Well, what do you think of that?
Naked as paper to start
But in twenty-five years, she'll be silver,
In fifty, gold.
A living doll, everywhere you look.
It can sew, it can cook,
It can talk, talk, talk.
It works; there is nothing wrong with it.
You have a hole; it's a poultice.
You have an eye; it's an image.
My boy, it's your last resort.
Will you marry it, marry it, marry it.
—Sylvia Plath
15. Mothers
the last time I was home
to see my mother, we kissed
exchanged pleasantries
and un pleasantries pulled a warm
comforting silence around
us and read separate books
I remember the first time
I consciously saw her
we were living in a three-room
apartment on burns avenue
mommy always sat in the dark
I don't know how I knew that, but she did
that night I stumbled into the kitchen
maybe because I've always been
a night person or perhaps because I had wet
the bed
she was sitting on a chair
the room was bathed in moonlight diffused through
those thousands of panes landlords who rented
to people with children were prone to put in windows
she may have been smoking, but maybe not
her hair was three-quarters her height
which made me a strong believer in the Samson myth
and very black
I'm sure I just hung there by the door
I remember thinking: what a beautiful lady
she was very deliberately waiting
perhaps for my father to come home
from his night job or maybe for a dream
that had promised to come by
"come here," she said, "I'll teach you
a poem: I see the moon
the moon sees me
God bless the moon
and god bless me."
I taught it to my son
who recited it for her
just to say we must learn
to bear the pleasures
as we have borne the pains
—Nikki Giovanni
Inspiring Poems About Men
 A dad, son, brother, and husband—a man plays many roles in his life too. These poems about them are an inspiration.
16. Good Timber
The tree that never had to fight
For sun and sky and air and light,
But stood out in the open plain
And always got its share of rain,
Never became a forest king
But lived and died a scrubby thing.
The man who never had to toil
To gain and farm his patch of soil,
Who never had to win his share
Of sun and sky and light and air,
Never became a manly man
But lived and died as he began.
Good timber does not grow with ease,
The stronger wind, the stronger trees,
The further sky, the greater length,
The more the storm, the more the strength.
By sun and cold, by rain and snow,
In trees and men, good timbers grow.
Where thickest lies the forest growth
We find the patriarchs of both.
And they hold counsel with the stars
Whose broken branches show the scars
Of many winds and much of strife.
This is the common law of life.
—Douglas Malloch
17. Ulysses
It little profits that an idle king,
By this still hearth, among these barren crags,
Match'd with an aged wife, I mete and dole
Unequal laws unto a savage race,
That hoard, and sleep, and feed, and know not me.
I cannot rest from travel: I will drink
Life to the lees: All times I have enjoy'd
Greatly, have suffer'd greatly, both with those
That loved me, and alone, on shore, and when
Thro' scudding drifts the rainy Hyades
Vext the dim sea: I am become a name;
For always roaming with a hungry heart
Much have I seen and known; cities of men
And manners, climates, councils, governments,
Myself not least, but honour'd of them all;
And drunk delight of battle with my peers,
Far on the ringing plains of windy Troy.
I am a part of all that I have met;
Yet all experience is an arch wherethro.'
Gleams that untravell'd world whose margin fades
Forever and forever when I move.
How dull it is to pause, to make an end,
To rust unburnish'd, not to shine in use!
As tho' to breathe were life! Life piled on life
Were all too little, and of one to me
Little remains: but every hour is saved
From that eternal silence, something more,
A bringer of new things; and vile it were
For some three suns to store and hoard myself,
And this gray spirit yearning in desire
To follow knowledge like a sinking star,
Beyond the utmost bound of human thought.
This is my son, mine own Telemachus,
To whom I leave the sceptre and the isle—
Well-loved of me, discerning to fulfill
This labour, by slow prudence, to make mild
A rugged people, and thro' soft degrees
Subdue them to the useful and the good.
Most blameless is he, centered in the sphere
Of common duties, decent not to fail
In offices of tenderness, and pay
Meet adoration to my household gods,
When I am gone. He works his work, I mine.
There lies the port; the vessel puffs her sail:
There gloom the dark, broad seas. My mariners,
Souls that have toil'd, and wrought, and thought with me—
That ever with a frolic welcome took
The thunder and the sunshine, and opposed
Free hearts, free foreheads—you and I are old;
Old age hath yet his honour and his toil;
Death closes all: but something ere the end,
Some work of noble note may yet be done,
Not unbecoming men that strove with Gods.
The lights begin to twinkle from the rocks:
The long day wanes: the slow moon climbs: the deep
Moans round with many voices. Come, my friends,
'T is not too late to seek a newer world.
Push off and sitting well in order smite
The sounding furrows; for my purpose, holds
To sail beyond the sunset and the baths
Of all the western stars, until I die.
It may be that the gulfs will wash us down:
It may be we shall touch the Happy Isles,
And see the great Achilles, whom we knew.
Tho' much is taken, much abides; and tho'
We are not now that strength which in old days
Moved earth and heaven, that which we are, we are;
One equal temper of heroic hearts,
Made weak by time and fate, but strong in will
To strive, to seek, to find, and not to yield.
—Alfred Lord Tennyson
18. The Charge of the Light Brigade
I
Half a league, half a league,
Half a league onward,
All in the valley of Death
Rode the six hundred.
"Forward, the Light Brigade!
Charge for the guns!" he said.
Into the valley of Death
Rode the six hundred.
II
"Forward, the Light Brigade!"
Was there a man dismayed?
Not though the soldier knew
Someone had blundered.
Theirs not to make reply,
Theirs not to reason why,
Theirs but to do and die.
Into the valley of Death
Rode the six hundred.
III
Cannon to right of them,
Cannon to left of them,
Cannon in front of them
Volleyed and thundered;
Stormed at with shot and shell,
Boldly they rode and well,
Into the jaws of Death,
Into the mouth of hell
Rode the six hundred.
IV
Flashed all their sabres bare,
Flashed as they turned in air
Sabring the gunners there,
Charging an army while
All the world wondered.
Plunged in the battery-smoke
Right through the line, they broke;
Cossack and Russian
Reeled from the sabre stroke
Shattered and sundered.
Then they rode back, but not
Not the six hundred.
V
Cannon to right of them,
Cannon to left of them,
Cannon behind them
Volleyed and thundered;
Stormed at with shot and shell,
While horse and hero fell.
They that had fought so well
Came through the jaws of Death,
Back from the mouth of hell,
All that was left of them,
Left of six hundred.
VI
When can their glory fade?
O, the wild charge they made!
All the world wondered.
Honour the charge they made!
Honour the Light Brigade,
Noble six hundred!
—Alfred Lord Tennyson
19. Sonnet 7: How Soon Hath Time , The Subtle Thief Of Youth
How soon hath Time, the subtle thief of youth,
Stol'n on his wing my three-and-twentieth year!
My hasting days fly on with full career,
But my late spring no bud or blossom shew'th.
Perhaps my semblance might deceive the truth
That I to manhood am arriv'd so near;
And inward ripeness doth much less appear,
That some more timely-happy spirits endu'th.
Yet be it less or more, or soon or slow,
It shall be still in strictest measure ev'n
To that same lot, however, mean or high,
Toward which Time leads me, and the will of Heav'n:
All is if I have grace to use it so
As ever in my great Task-Master's eye.
—John Milton
20. It Couldn't Be Done
Somebody said that it couldn't be done
But he, with a chuckle, replied
That "maybe it couldn't," but he would be one
Who wouldn't say so till he'd tried?
So he buckled right in with the trace of a grin
On his face. If he worried, he hid it.
He started to sing as he tackled the thing
That couldn't be done, and he did it!
Somebody scoffed: "Oh, you'll never do that;
At least no one ever has done it;."
But he took off his coat, and he took off his hat
And the first thing we knew, he'd begun it.
With a lift of his chin and a bit of a grin,
Without any doubting or quiddit,
He started to sing as he tackled the thing
That couldn't be done, and he did it.
There are thousands to tell you it cannot be done,
There are thousands to prophesy failure,
There are thousands to point out to you one by one,
The dangers that wait to assail you.
But just buckle in with a bit of a grin,
Just take off your coat and go to it;
Just start in to sing as you tackle the thing
That "cannot be done," and you'll do it.
—Edgar Guest
21. As You Go Through Life
Don't look for the flaws as you go through life;
And even when you find them,
It is wise and kind to be somewhat blind
And look for the virtue behind them.
For the cloudiest night has a hint of light
Somewhere in its shadows hiding;
It is better by far to hunt for a star,
Than the spots on the sun abiding.
The current of life runs ever away
To the bosom of God's great ocean.
Don't set your force 'gainst the river's course
And think to alter its motion.
Don't waste a curse on the universe–
Remember it lived before you.
Don't butt at the storm with your puny form,
But bend and let it go o'er you.
The world will never adjust itself.
To suit your whims to the letter.
Some things must go wrong your whole life long,
And the sooner you know it, the better.
It is folly to fight with the Infinite,
And go under at last in the wrestle;
The wiser man shapes into God's plan
As water shapes into a vessel.
—Ella Wheeler Wilcox
Inspirational Poems About Love
 Love, too, needs the inspiration to bring the best out of you. When you love someone from your heart, it motivates you. So here, let's know about a few inspirational poems about love.
22. Full Of Love
They never knew the hurt inside,
I always tried to smile with pride,
They don't know how I really feel,
I never try to talk and heal,
I always come across so tough,
But in the end, it's not enough,
I never have been truly loved,
That's when she came,
Full of love, her arms open,
Now without her, it's not the same,
She loves me so,
Now I know,
She's on my side,
Our hearts to never divide.
I love you, mom.
—Ashley M. Lawson
23. I Do Not Love You Except Because I Love You
I do not love you except because I love you;
I go from loving to not loving you,
From waiting to not waiting for you
My heart moves from cold to fire.
I love you only because it's you the one I love;
I hate you deeply and hating you
Bend to you, and the measure of my changing love for you
Is that I do not see you but love you blindly.
Maybe January light will consume
My heart, with its cruel
Ray, stealing my key to true calm.
In this part of the story, I am the one who
Dies, the only one, and I will die of love because I love you,
Because I love you, Love, in fire and blood.
—Pablo Neruda
24. Love, Love, Love, Love, Love Without A Doubt
How do you write a poem
about Love?
It cannot be caught
and is beyond words'
power of depiction.
It has no place to be,
all places are filled
with Love.
Without Love would
anything have any savour?
Love is what joins
Love is what flows
Love is what counts
Love is what grows
Love is what's known.
Love is all around
Love is all about
Love is all we ask
Love is all we give
Love is all I have.
Love wants nothing
Love needs nothing
Love misses nothing
Love excludes nothing
Love is what this is all about.
Joining, flowing, counting,
growing, knowing
around, about
asking, giving, having
All is Love,
of that I have no doubt.
—David Taylor
25. Life Is Love, And Love Is Life
life is life; however it would go
love is love, no matter what would occur
love is growing more with every hearts beat
feelings of my heart could never change
love is life, life is love
you can enjoy them as much as you want….
—Anna Jonson
26. Love, Love, Love – Thank God
 Love, love, love…
Thanks goes to the all mighty one from up above.
You've brought my mate just to my side…
You've led the spiritual path for your son's holy guided stride.
He gave up his life for your good; holy loved, wide spread word…
Many people were forgiven,
of this fact forgiven ex-sinners have world widely heard.
Fate united me to my bride…
Cupid's arrow gave me such a wonderful wild, crazy ride.
Thank God…
Amen!
—Michael Gale
Inspirational Poems About Family
 Our world revolves around our family. Our family inspires us to put our best foot forward, move on in life, and face any difficulty with courage.
27. Family
God gave each of us a special family
that we can call our own.
A family that loves us for who we are
so we would never feel alone.
They may not like everything we do
or everything we say,
but the beautiful thing about "family"
is that they love us anyway.
Sometimes we feel rejected
by people who do not care,
but our hearts are warmed when remembering
that our family is always there!
So hug them a little more often,
for sometimes we hurt the ones we love.
And tell them how much you love them,
for they were sent to you from above.
—Josephine Zavala-Florez
28. Love Grows Forever
How does love grow?
Everyone should know!
It's a gift of giving,
Which we hope to keep receiving.
It comes from the heart,
And should never be apart.
We share it with feelings,
It's so unbelieving!
But yet, it can be deceiving.
We should always remember,
From January to December,
As the years go by,
The love should never die.
This is a message that I am sending;
To love one another,
Especially your Mother and Father.
They showed you how to love,
Like the Lord up above.
—Vivian Dumlao
29. My Family, My American Dream
If I took the time to list,
all my loves in life.
I'd start with my moments,
with my kids and wife.
Summers come, and summers go,
they seem to move too fast.
Life with them is so complete,
and I thank God for my past.
Sometimes when I'm at work,
and things are really slow.
I'll think of them at home,
and wish that I could go.
I'll watch them when they're sleeping,
hold them when they cry.
I'll always be there for them,
until the day I die.
I like to make them smile,
their laughter warms my heart.
I don't know what I would do,
if we were torn apart.
They're my greatest inspiration,
in everything I do.
I've but three words for them,
and that is I love you.
My life with them is like a rainbow,
arched high above a stream
My life with them is my version
Of living the American Dream
—Robert Tadlock
30. Family Means Different Things
Family means different things to different people.
To some, family means mom, dad, and the kids.
To others, family means single parents doing the job of two to make a home.
To some, family means living with grandparents too.
To others, family is the aunt or uncle who has stepped up to fill in for parents.
To some, family means two moms or two dads growing a family together.
To others, family means two people multiplying their love through adoption.
To some, family is limited to blood relations.
To others, family includes friends who are there through thick and thin.
To some, family is all about the people in their lives.
To others, pets are considered family members too.
Yes, family means different things to different people,
But every family has one thing in common, and that's love.
—Kelly Roper
 Poems About Encouragement
Poems provide us silent words of wisdom and are a great source of motivation. These encouragement poem scan become an instrument to soothe us and move on in life.
31. Invictus
Out of the night that covers me,
Black as the pit from pole to pole,
I thank whatever gods may be
For my unconquerable soul.
In the fell clutch of circumstance
I have not winced nor cried aloud.
Under the bludgeonings of chance
My head is bloody but unbowed.
Beyond this place of wrath and tears
Looms but the Horror of the shade,
And yet the menace of the years
Finds and shall find me unafraid.
It matters not how strait the gate,
How charged with punishments the scroll,
I am the master of my fate,
I am the captain of my soul.
—William Ernest Henley
31. One
One thing can change the world.
One song can spark a moment,
One flower can wake the dream;
One tree can start a forest,
One bird can herald Spring.
One smile can bring a friendship,
One handclasp can lift a soul;
One star can guide a ship at sea,
One cheer can obtain a goal.
One vote can change a Nation,
One sunbeam can lift a room;
One candle wipes out darkness,
One laugh will conquer gloom.
One look can change two lives;
One kiss can make love bloom.
One step must start each journey,
One word must start each prayer;
One hope can raise our spirits,
One-touch can show you care.
One voice can speak with wisdom,
One heart can know what's true;
One life can make a difference,
One life is me and you….
—Shivam Suchak
32. If I Can Stop One Heart From Breaking
If I can stop one heart from breaking,
I shall not live in vain;
If I can ease one life the aching,
Or cool one pain,
Or help one fainting robin
Unto his nest again,
I shall not live in vain.
—Emily Dickinson
33. Keep Going
When things go wrong, as they sometimes will,
When the road you're trudging seems all up hill,
When the funds are low, and the debts are high,
And you want to smile, but you have to sigh,
When care is pressing you down a bit,
Rest if you must—but don't you quit.
Life is queer with its twists and turns,
As every one of us sometimes learns,
And many a failure turns about
When he might have won had he stuck it out;
Don't give up, though the pace seems slow—
You may succeed with another blow.
Often the goal is nearer than
It seems to a faint and faltering man,
Often the straggler has given up
When he might have captured the victor's cup,
And he learned too late when the night slipped down,
How close he was to the golden crown.
Success is failure turned inside out—
The silver tint of the clouds of doubt,
And you never can tell how close you are,
It may be near when it seems afar;
So stick to the fight when you're hardest hit—
It's when things seem worst that you mustn't quit.
Be The Best Of Whatever You Are
By Douglas Mall och More Douglas Mall och
If you can't be a pine on the top of the hill,
Be a scrub in the valley — but be
The best little scrub by the side of the rill;
Be a bush if you can't be a tree.
If you can't be a bush, be a bit of the grass,
And some highway happier make;
If you can't be a muskie, then just be a bass —
But the liveliest bass in the lake!
We can't all be captains; we've got to be crew,
There's something for all of us here,
There's big work to do, and there's lesser to do,
And the task you must do is the near.
If you can't be a highway, then just be a trail,
If you can't be the sun, be a star;
It isn't by size that you win or you fail —
Be the best of whatever you are!
—Edgar Guest
34. Pain Ends
Breathe in the fresh air,
Put your mind at ease.
Let down your hair,
Let it flow in the breeze.
Let your eyes wander.
To all the beauty to be seen.
If those toxic thoughts you still do ponder,
Then let out a scream.
Scream until the pain is gone,
Until you no longer feel afraid.
Open your eyes to a new dawn,
Let the darkness fade.
No longer compare yourself.
Or your flaws to others' perfections.
Take the negativity off the shelf.
Focus on your direction.
Pick the sadness up off the floor,
Sweep it into the wind.
Close the door on self-hatred.
Never let it back in.
For the lies, it would often tell you,
You will no longer agree.
Happiness and love are what you should hold onto.
They are whom you should give the key.
Pay no attention to the toxic thoughts,
Listen to those who adore everything you are.
Overthinking was what you once were taught,
But now, those thoughts you put in a jar.
Focus on your goals,
Never lose your fight.
It's time to open new scrolls.
Everything will be all right.
—Katy A. Brown
35. The Invitation
It doesn't interest me
what you do for a living.
I want to know
what you ache for
and if you dare to dream
of meeting your heart's longing.
It doesn't interest me
how old you are.
I want to know
if you will risk
looking like a fool
for love
for your dream
for the adventure of being alive.
It doesn't interest me
what planets are
squaring your moon…
I want to know
if you have touched
the center of your own sorrow
if have been opened
by life's betrayals
or have become shrivel led and closed
from fear of further pain.
I want to know
if you can sit with pain
mine or your own
without moving to hide it
or fade it
or fix it.
I want to know
if you can be with joy
mine or your own
if you can dance with wildness
and let the ecstasy fill you
to the tips of your fingers and toes
without cautioning us
to be careful
to be realistic
to remember the limitations
of being human.
It doesn't interest me
if the story you are telling me
is true.
I want to know if you can
disappoint another
to be true to yourself.
If you can bear
the accusation of betrayal
and not betray your own soul.
If you can be faithless
and therefore trustworthy.
I want to know if you can see Beauty
even when it is not pretty
every day.
And if you can source your own life
from its presence.
I want to know
if you can live with failure
yours and mine
and still, stand at the edge of the lake
and shout to the silver of the full moon,
"Yes."
It doesn't interest me
to know where you live
or how much money you have.
I want to know if you can get up
after the night of grief and despair
weary and bruised to the bone
and do what needs to be done
to feed the children.
It doesn't interest me
who you know
or how you came to be here.
I want to know if you will stand
in the centre of the fire
with me
and not shrink back.
It doesn't interest me
where or what or with whom
you have studied.
I want to know
what sustains you
from the inside
when all else falls away.
I want to know
if you can be alone
with yourself
and if you truly like
the company you keep
in the empty moments.
—Oriah Mountain Dreamer
Poetry is one of the effortless ways to express ourselves. Through poems, we can share our experiences, life, struggles, and happy stories. We can draw inspiration from simple things around us that give us the strength to move on and weave a beautiful poem.
The following two tabs change content below.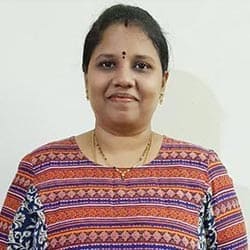 Sravani Rebbapragada
Sravani holds a post-graduate degree in Biotechnology. Being an avid reader, she keeps herself up to date with research. Her interest lies in teaching new things to children in creative ways. For MomJunction, she covers literature and information/ facts articles for kids. Sravani likes to unwind by teaching to her son, spending time with her family, binge-watching TV series and...
more