You may have heard of castor oil as a wonderful home remedy, and probably even used it once in a while. Castor oil is obtained after squeezing out the seeds of a castor plant, which is found in some parts of India and Africa. It has been known for its medicinal properties, and is used in all parts of the world as an effective home remedy.
While castor oil is a natural food product with many benefits, can it be used for babies too? Keep reading to find out.
Is Castor Oil Safe For Babies?

Many experts claim that castor oil, being natural and gentle; can be used for babies without posing any health risk for them.
Castor oil is usually used as a home remedy for constipation, skin problems and many other ailments, and can be used for babies too.
However, you must make it a point to seek your doctor's opinion before you use this oil on your baby, to know more about the correct dosages.
Castor Oil For Baby Skin:
Castor oil has many benefits for the skin. It is thought to moisturize the skin naturally, help clear blemishes and warts, and gently nourish the skin.
You can apply castor oil directly to your baby's skin as an effective way to prevent skin infections and dryness. Make sure you buy pure and preferable organic castor oil.
What's more, castor oil can also work out to be an effective remedy for diaper rashes. It is thought to soothe the skin around the area, reduce redness and also heal any scratches or rashes.
[ Read: Best Oil For Baby Skin ]
Castor Oil For Baby Hair:
Castor oil is one of the excellent home remedies used for babies, especially when it comes to stimulating hair growth. It is thought to contain vitamin E and many other compounds that stimulate hair growth.
Castor oil can stimulate the circulation of blood to the scalp and prevent any bacterial or fungal infections of the scalp.
Castor oil is also thought to naturally moisturize the hair, leaving it silky and shiny.
Some experts believe that this oil could turn out to be an effective remedy for dandruff, split ends and many other hair problems.
[ Read: Almond Oil For Baby ]
Castor Oil For Baby Constipation:
Not just for adults, castor oil can be a boon for little ones too! If your baby tends to be constipated, castor oil could be a wonderful natural remedy.
Since this oil possesses natural laxative properties, gentle application around the anal area can loosen the skin and aid in easy bowel movement.
When consumed orally, it gently cleanses the intestines and rids the waste matter.
Castor Oil For Colic:
Is your baby colic? Fear not, castor oil can be used effectively as a home remedy for colic.
Simply heat a bottle of castor oil by placing it in a hot water bath.
Once the oil is moderately warm to touch, massage it onto your baby's abdomen in a clockwise motion.
[ Read: Olive Oil For Baby ]
Other Uses Of Castor Oil For Babies:
Apart from the above-mentioned uses, castor oil is also believed to hold many other benefits for babies.
Consumption of castor oil may help strengthen immunity in babies and aid her body in fighting infectious agents.
It is anti-allergenic in nature, and when taken on an empty stomach, it could help the body tackle naso-pharyngeal allergies better.
Babies suffering from abdominal pain due to indigestion could be given some castor oil. It's anti-inflammatory properties may help bring about relief from pain and other symptoms.
We hope this article on is castor oil safe for babies helped you understand the different uses of castor oil for your baby. While use of castor oil is widespread, it is always a good idea to be 100% sure. If you're planning to use castor oil for your baby, topically or orally, make sure you seek your healthcare provider's opinion beforehand.
How did you find castor oil helpful? Do let us know in the comments box below.
Recommended Articles:
Comments are moderated by MomJunction editorial team to remove any personal, abusive, promotional, provocative or irrelevant observations. We may also remove the hyperlinks within comments.
The following two tabs change content below.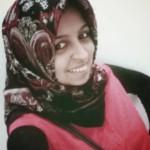 Latest posts by Enozia Vakil (see all)