During pregnancy, women go through different emotional changes and may fall into depression. In some cases, women may consider antidepressants, for example, citalopram (Celexa) in pregnancy. However, these medicines should only be consumed as per the doctor's guidance to avoid side effects.
Citalopram is a selective serotonin reuptake inhibitor (SSRI). It treats depression by enhancing the central nervous system's serotonin levels since low levels may cause depression. Scroll through to learn more about Celexa, including its effect on pregnancy and more.
Is It Safe To Take Citalopram During Pregnancy?
The US Food and Drug Administration (FDA) has classified citalopram as a pregnancy category C drug because animal studies have shown adverse effects on the fetus development when citalopram was given in doses greater than human therapeutic doses.
The FDA also states that neonates exposed to Celexa late in the third trimester, have developed complications such as respiratory distress, cyanosis, apnea, seizures, temperature instability, feeding difficulty, vomiting, hypoglycemia, hypotonia, hyperreflexia, tremor, jitteriness, irritability and constant crying (1). Hence, it advises taking citalopram only when the potential benefits outweigh the risks. There are other options of antidepressants that are safer to use during pregnancy..
Also, citalopram should not be taken if you have heart rhythm problems or under medication for heart-related disorders, as citalopram can cause dose-dependent QT interval prolongation. Tell your doctor if you are on such medications (2).
Does Citalopram Cause Birth Defects?
A study by the University of Toronto found that the maternal use of citalopram during the early stages of pregnancy was not associated with any major fetal defects. However, using citalopram during the later stage of pregnancy was associated with an increased risk of poor neonatal adaptation syndrome (3).
However, various cohort studies on more than nine million births found that maternal use of citalopram during the first trimester could slightly increase the risk of neural tube defects and hypospadias (deformation of the urethra) in the newborn. Although these findings were not consistent, they cannot be ruled out.
Another cohort study concluded that septal heart defects are more common in infants whose mothers took citalopram in early pregnancy(4).
So, according to these studies, there is a risk of birth defects with the maternal use of citalopram (5).
Can Taking Citalopram In Pregnancy Cause Preterm Birth Or Low Birth Weight? 
A study on the effect of SSRI antidepressants found that fetal exposure to maternal SSRI dose or maternal depression without the use of SSRI both increased the risk of preterm birth. There was no change in mean infant weight; whether the woman was on SSRI dose or had depression with no treatment with SSRIs.
The findings of the study were ultimately inconsistent. So, your doctor will assess the severity of depression and determine the risks involved (6).
What If You Have Already Taken Citalopram During Pregnancy? 
If you were already taking citalopram when you got pregnant, then consult your doctor. Discontinuing antidepressants may lead to discontinuation syndrome that might cause a relapse of depression and lead to the following problems (7):
Nausea
Vomiting
Diarrhea
Light-headedness
Dizziness
Diminished appetite
Sweating
Chills
Fatigue
Sleep disturbances
Talk to your doctor, who can gradually reduce the dosage over months. 
What Are The Possible Side Effects Of Citalopram? 
Along with the possible fetal defects, citalopram has the following side effects.
Drowsiness
Insomnia
Dizziness
Headache
Nausea
Vomiting
Constipation
Diarrhea
Dry mouth
Pregnancy is a wonderful time to try and enjoy, and having to deal with depression during such periods can be stressful. You may try some non-drug therapies such as meditation, yoga or counseling. But if your doctor sees the need for antidepressants and prescribes citalopram, then talk to them about the possible repercussions and follow their advice without fail.
Did you take citalopram during pregnancy? Do share your experience with us in the comment section below.
This post is for informational purposes only and is not a replacement for a doctor's consultation. Do not use any medication without talking to your doctor.

References:
MomJunction's articles are written after analyzing the research works of expert authors and institutions. Our references consist of resources established by authorities in their respective fields. You can learn more about the authenticity of the information we present in our
editorial policy
.
7.
Nazila Sharbaf Shoar; Ranjit K. Padhy;
Citalopram
; National Center for Biotechnology Information
The following two tabs change content below.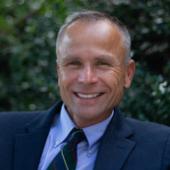 Dr. Christian Pope
(DO, FACOG)

Dr. Christian Pope is Board-certified in Obstetrics & Gynecology, and a Fellow of the American Academy of Obstetricians and Gynecologists. He is a long-standing medical staff member and past chairman of Obstetrics and Gynecology at St. Luke's Hospital of SouthCoast Hospitals in New Bedford, Massachusetts and is in private group practice at Hawthorn Medical Associates, Inc. He is a member...

more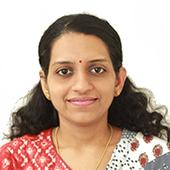 shreeja pillai
Shreeja holds a postgraduate degree in Chemistry and diploma in Drug Regulatory Affairs. Before joining MomJunction, she worked as a research analyst with a leading multinational pharmaceutical company. Her interest in the field of medical research has developed her passion for writing research-based articles. As a writer, she aims at providing informative articles on health and pharma, especially related to...
more