Colon cleansing is a medical procedure that eliminates toxins and wastes from the colon. While it is a common procedure, is it safe to undergo while you are expecting? Can it complicate your pregnancy? If this sounds like you, or you have similar questions, consider reading our post colon cleanse while pregnant. Here, we learn more about colon cleansing and how it can affect pregnancy.
What Is Colon Cleansing?
Colon cleansing, as the name suggests, is a medical procedure to cleanse the colon using water. At times, the water may be mixed with substances such as herbs or clay.
The procedure involves pushing water through the rectum (enema) and then removing it from the body. This process is called colon irrigation or colonic irrigation. It eliminates toxins from the large intestines and provides relief from constipation and other digestive problems. Colon cleansing is also possible through the use of oral laxatives [1].
[ Read: Dehydration During Pregnancy ]
Is Colon Cleansing Safe During Pregnancy?
Colon cleansing – whether through a colon irrigation procedure or the use of oral laxatives – is not considered safe during pregnancy [2].
Side Effects Of Colon Cleansing During Pregnancy
Colon cleansing while pregnant isn't safe, and it can lead to many adverse effects, some of which include:
Colon cleansing can cause dehydration. During pregnancy, dehydration can cause significant damage to fetal health.
Colon cleansing can also cause injuries to your colon and rectum. Such injuries can cause complications during pregnancy regarding your treatment; not to mention your discomfort and pain.
There is no scientific evidence that colon cleansing is necessary or provides benefits that you can't get from other treatment measures.
If you suffer from any health conditions such as heart, liver or kidney problems, colon cleanses can increase your risk of complications. The reason for this is that colonics can alter your body's electrolyte levels.
Colon cleanses (both the enema method and oral laxatives) can lead to untimely uterine contractions. During pregnancy, if needed, your doctor may prescribe you fiber-based laxatives, which are considered a safer option [3].
[ Read: Is It Safe To Detox During Pregnancy ]
Colon Cleansing And Pregnancy
Some clinics or practitioners of colonics suggest the second trimester as the perfect time for a colon cleanse during pregnancy. But there is no scientific evidence as yet to suggest that colon cleansing any time during the pregnancy is safe.
There is also no evidence as yet to suggest that colonics is necessary to cleanse the colon. Colon cleansing may have its advantage. But if you are pregnant, you have other options to find relief from any digestive/intestinal issues rather than opt for colon cleansing using enema or herbs, which can harm the fetus [4].
[ Read: Fiber During Pregnancy ]
Maintaining Good Colon Health During Pregnancy
During pregnancy, women can suffer from constipation as the fetal growth exerts pressure on the intestinal muscles. Other reasons for it can be hormonal changes, increased use of iron supplements and lack of physical activity [5].
Here are some measures you can take during your pregnancy to keep your colon clean and healthy.
If you are planning your pregnancy, stop consuming toxic products such as alcohol, tobacco, and processed foods. Also, talk to your doctor about necessary lifestyle changes such as exercises to do before and during your pregnancy. Such healthy changes can go a long way to keeping your body free of toxins [6].
Ensure adequate fluid intake during your pregnancy for good gut health. Proper fluid intake can minimize chances of constipation during pregnancy [7].
Consume more fiber in your diet such as whole grains, lentils, fruits, and vegetables. If you need a fiber supplement depending on any health concern, your doctor can recommend safe fiber-based supplements and laxatives such as Citrucel and Colace. Avoid taking over-the-counter (OTC) fiber supplements or any laxatives without your doctor's approval [8].
Include physical activity in your routine during your pregnancy. Physical movement helps to keep the digestive system in good condition. [9]
Talk to your doctor about your digestive concerns to find the best solutions for you during your pregnancy.
It is best to avoid colon cleansing in any form during your pregnancy unless your doctor recommends it. A good diet helps keep the gut clean and healthy.
Did you try colon cleanses during your pregnancy? Please share your experience with our readers.
Recommended Articles:
The following two tabs change content below.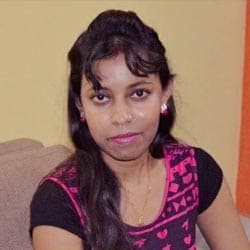 Ria Saha
Ria is a techie-turned-writer and writes articles on health, with special emphasis on nutrition. She did her B.Tech from West Bengal University of Technology and was previously associated with IBM as SAP ABAP technical consultant. She moved into freelance content writing in 2013 and worked for various websites including MomJunction, Brainpulse Technologies, and Emarketz India.