Tea is said to have potential health benefits. But it contains caffeine and added sugar, which in excess amount, is not considered suitable for children. So, should you be giving tea for kids?
This MomJunction post tells you if tea is safe for children, the right age to introduce the beverage to them, the potential benefits and possible side effects of tea for kids.
Is It Safe For Children To Drink Tea? 
Ideally, tea is not recommended for children due to its natural caffeine content. According to Dr. Cidny Gellner of the University of Utah Health Sciences, "Drinking high amounts of sweetened caffeinated drinks can lead to cavities in children."
Also, caffeine is diuretic that can make your kids pee. (1)
You may replace caffeinated tea with herbal tea. However, make sure that the ingredients in the tea are not harmful for your child. For instance, some herbs that suit one child may not suit some other.
What Is The Right Age For Children To Start Drinking Tea?
There are no studies that specify the age when children may start drinking tea. As long as tea consumption is moderate, and the caffeine limit is under control, there may not be significant risks.
However, it is good to know caffeine limit for children. The American Academy of Pediatrics observes, "Kids and teens should be careful when consuming caffeinated drinks. Adolescents between 12 and 18 age may take 100mg caffeine (around one or two cups of tea) in a day. But for children below 12 years of age, they have no said safe threshold (2)."
Before serving a cup of tea to your child, do consider the possible health benefits and side effects of tea for children.
Are There Any Benefits Of Tea For Children? 
An occasional cup of regular caffeinated tea may provide some short term advantages to kids.
It can be relaxing and may bring down the temperature if the child has a fever
It may soothe body aches and tummy ache
It may help treat cough and cold
It may help keep the child hydrated
You may have to make tea the right way for the child to enjoy the above benefits.
Tips To Make A Cup Of Tea For Kids 
If you are planning to give your child an occasional cup of regular tea, here's the way to do it.
Use fewer tea leaves to make a light tea.
You can also make a light tea by steeping the tea for two to four minutes. If the tea gets strong, add some water to it.
Serve lukewarm or chilled tea and not piping hot tea.
Possible Side Effects Of Tea For Children 
Excessive consumption of tea may result in the following side effects for children. 
Various Teas For Children 
The following could be some other tea options you may try as home remedies for some common illnesses.
Chamomile tea: A study noted that chamomile is used to treat fever, croup, and colic in children (7). According to the University of New Mexico Health Sciences, chamomile tea may help in reducing anxiety. It is even known for its calming effect on the stomach (8). But if your child is allergic to marigolds, ragweed, daisies, and chrysanthemums, then avoid this tea (9).
Ginger tea: A cup of ginger tea could be a good idea to soothe a child's tummy. It might even help in reducing nausea (10).
Fennel tea: It helps in reducing the symptoms of colic. It might also help in getting rid of gas by relaxing the gastrointestinal tract (11).
You could consider the above alternatives or even consider not giving tea to the child at all. 
Healthy Alternatives To Tea For Children 
Instead of getting addicted to tea, children may consider healthy drinks such as freshly-prepared, homemade fruit juices, milk, or flavored water (made with natural ingredients and no added sugar). These would help them stay hydrated and provide vital nutrients to the body.
Healthy alternatives are better for children. However, an occasional cup of tea is not harmful. Herbal tea may even provide some benefits to the child.
What do you think about giving tea to children? Share your opinion with us in the comment section below.
References:
MomJunction's articles are written after analyzing the research works of expert authors and institutions. Our references consist of resources established by authorities in their respective fields. You can learn more about the authenticity of the information we present in our
editorial policy
.
Recommended Articles:
The following two tabs change content below.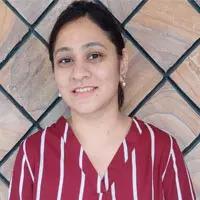 Swati Patwal
Swati Patwal is a clinical nutritionist and toddler mom with over eight years of experience in diverse fields of nutrition. She started her career as a CSR project coordinator for a healthy eating and active lifestyle project catering to school children. Then she worked as a nutrition faculty and clinical nutrition coach in different organizations. Her interest in scientific writing...
more