For ages now, the aloe vera plant has been a popular ingredient in skincare and medicinal products. Its extracts are also known to cure maladies of the stomach and gut.
The sticky residue beneath the leaf's crust is referred to as latex and is popular for its nutrients and fiber content. While it offers several health benefits, it is also known to have certain side effects if taken excessively or without being correctly processed.
In this MomJunction post, we tell you how safe it is to include aloe vera in your pregnancy diet, how to consume it, and its side effects, if any.
Is It Safe To Drink Aloe Vera Juice During Pregnancy?
Although aloe vera juice is considered to be one of the healthiest drinks, it is not always safe for pregnant women. The laxative nature of aloin, also called anthraquinone, the latex in aloe vera, is known to cause uterine contractions and electrolyte imbalance in the intestines. It could, therefore, be dangerous for the mother and the baby if not taken with caution (1). So talk to your doctor for the right dosage and method of consuming aloe vera when you are pregnant (2).
What Is The Recommended Dosage Of Aloe Vera For Pregnant Women?
Usually, 0.04 – 0.17 grams of dried aloe vera is recommended for relieving constipation in pregnant women. However, there is no scientific backing for this. Therefore, consult your doctor to know whether or not you can take aloe vera. The doctor might weigh the benefits vis-a-vis the side effects before approving it.
What Are The Benefits Of Aloe Vera While Pregnant?
Consuming aloe vera either in gel form or as juice offers the following benefits during pregnancy, provided you exercise caution.
Aloe vera is rich in vitamins and minerals that are essential for both the mother and the baby (3).
It soothes the gut and mitigates morning sickness during early pregnancy (4).
Aloe vera helps dilate the blood capillaries to promote healthy blood circulation, which is essential to support the growth of the mother and fetus (5).
It calms the inflamed tissues of the gastrointestinal tract, and the laxative eases bowel movements (6).
Note that not all pregnant women may benefit from aloe vera consumption.
[Read: Motion Sickness During Pregnancy]
What Are The Risks Associated With The Consumption Of Aloe Vera During Pregnancy?
The risks associated with overconsumption of aloe vera are (7):
Latex is known to raise the risk of uterine contractions, thereby increasing the risk of miscarriage. It is also known to cause fetal birth defects.
Overconsumption of aloe vera juice also increases the risk of constipation, as prolonged use of laxatives weakens the bowel muscles, further causing constipation.
It brings down the levels of electrolytes, primarily potassium, which can be harmful during pregnancy. It could lead to muscle weakness and unusual heart rhythms.
Might cause allergic reactions if you are allergic to plants of the Liliaceae family. The symptoms of allergies include itchy skin, swollen skin and rash, and chest tightness.
Considering the risks, it is advisable to restrict it to topical use and avoid oral consumption.
Next, we cover a few commonly raised queries about aloe vera and pregnancy.
Frequently Asked Questions
1. Does aloe vera induce labor?
Aloe vera is likely to induce labor if taken in excess amounts as it causes uterine contractions.
2. Is aloe vera safe to use on the skin during pregnancy?
Yes, aloe vera has natural moisturizing properties that keep the skin soft, supple, and hydrated (8). It is also anti-inflammatory with natural sunscreen properties. It keeps the skin tone even and works well for those with hyperpigmented skin (9).
3. Is aloe vera good for stretch marks during pregnancy?
There is little evidence of aloe vera acting as a stretch mark remedy. Since pure aloe vera is known to possess natural skin-softening properties (10), it could be tried for stretch marks.
[Read: Laxatives During Pregnancy]
Consuming aloe vera during pregnancy is not 100% safe. It is better to avoid taking it unless your doctor recommends it as a supplement for any medical condition.
If you have used aloe vera during pregnancy, and have any experiences to share, tell us about them in the comments section below.
References:
MomJunction's articles are written after analyzing the research works of expert authors and institutions. Our references consist of resources established by authorities in their respective fields. You can learn more about the authenticity of the information we present in our
editorial policy
.
Recommended Articles:
The following two tabs change content below.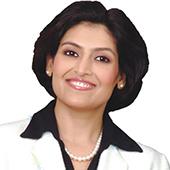 Dr. Shikha Sharma
(MBBS)

Celebrity nutrition advisor Dr. Shikha Sharma has founded Dr. Shikha's Nutrihealth in 1998. Dr. Shikha has done her MBBS from Maulana Azad Medical College and her organization, Dr. Shikha's NutriHealth, has over 50 Ayurveda experts and nutritionists who provide consultation services to the clients. The Nutrihealth expert team handles weight loss/weight gain, PCOS, thyroid, diabetes, cholesterol, post-pregnancy weight loss and...

more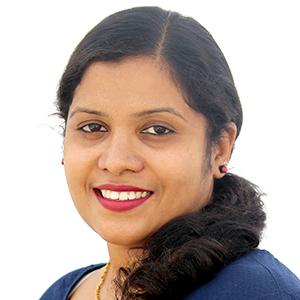 Rebecca Malachi
Rebecca is a pregnancy writer and editor with a passion for delivering research-based and engaging content in areas of fertility, pregnancy, birth, and post-pregnancy. She has been into health and wellness writing since 2010. She received her graduate degree in Biotechnology and Genetics from Loyola Academy, Osmania University and obtained a certification in 'Nutrition and Lifestyle in Pregnancy' from Ludwig...
more