When you think oats, the first thing that comes to your mind is 'healthy food'. A bowl of oats could have been your favorite breakfast or even meal option for weight loss. You may have eaten oats all your life, but now that you are pregnant, can you continue eating oats?
As healthy as they might be, oats, like any other food, might affect your body if not eaten the right way. In this post, MomJunction tells you all about consuming oats during pregnancy, how they benefit you and how to choose the right proportion.

Is It Safe To Eat Oats During Pregnancy?
Yes, oats are safe to eat during pregnancy as they contain all the essential nutrients required for the mother and the baby. According to the US Food and Drug Administration, it is advisable for pregnant women to consume whole grains such as oats, wheat, and barley for proper nutrition (1).
Benefits Of Eating Oats During Pregnancy
Oats are beneficial for pregnant women for a variety of reasons.
1. Excellent source of energy
You will need a constant dose of energy during pregnancy. The rich carbohydrates and calories present in oats give you the much-needed instant energy boost (2).
2. Complex carbohydrates ensure slow digestion
Oats contain three main structures, bran, endosperm and germ. Unlike simple carbs, complex carbs take time to break down and digest. This helps to keep the blood sugar levels in check and lowers the risk of gestational diabetes. Slow digestion also ensures weight gain in a healthy way (3).
3. Dietary fiber prevents constipation
Constipation is a common complaint during pregnancy. Oats contain a considerable amount of soluble fiber and will help ease digestion, improve bowel movements and thus treat constipation (4).
[Read: Cereals To Consume During Pregnancy]
4. Folic acid helps fetal development
White Oats are a natural source of folate, the enriched variety supplies the folic acid. Folic acid plays a vital role in the development of the fetal brain and nervous system. It thus reduces the risk of congenital disabilities when consumed during early pregnancy (5).
5. Iron minimizes the risk of anemia
Intake of oats every day gives you the required iron, which decreases the likeliness of getting anemia (6).
6. Vitamins B1 and E
Vitamin B1 in oats is essential for breaking down fat and protein in the body (7) and keeping the mucus membranes strong and healthy. Vitamin E is an antioxidant, (8) which reduces the risk of free radical damage and keeps your skin glowing and healthy.
7. Essential minerals
Oats contain significant amounts of calcium, potassium, selenium, and phosphorus. They offer multiple benefits from bone health to teeth formation, improving immunity and fetal growth and development.
Next, know more about the nutrition oats provide.
Nutritional Value Of Oats
100 grams of instant, fortified or plain oats contain the following nutrients (9):
Nutrient
Amount
Calories
389kcal
Water
84.03g
Carbohydrates
66g
Protein
16.8g
Fiber
10.6g
Fat
6.9g
Sugars
0.46g
Vitamins
Folic acid
71mcg
Vitamin E
0.07mg
Niacin
0.96mg
Riboflavin
0.13mg
Pyridoxine
0.290mg
Vitamin A
433IU
Vitamin K
0.4mcg
Electrolytes
Potassium
429mg
Sodium
2mg
Minerals
Calcium
54mg
Iron
4.7mg
Phosphorus
523mg
Magnesium
177mg
Zinc
3.9mg
g=grams; mg=milligrams; mcg=micrograms
What Are The Possible Side Effects Of Eating Oats In Pregnancy?
In addition to the health benefits, some also experience adverse side effects when they eat oats in excess.
Overconsumption of oats can cause diarrhea and indigestion in some women. Therefore, have them in limited quantities.
Some can experience intestinal blockage with overeating of oats.
If you have a gluten allergy, you might be allergic to oats also.
To avoid these adverse side-effects, it is important to know how to consume oats in a healthy and safe way.
[Read:  Corn Flakes During Pregnancy]
Ways To Include Oats In Pregnancy Diet
Oats are versatile food with multiple uses. They are available in the form of steel cut oats, whole oats, rolled oats, oat flour and instant oats. Some simple ways of adding oats to your diet include:
Boil with milk or water and add honey, freshly sliced fruits or vegetables for a nutritious breakfast.
Oat flour is the best replacement for all-purpose flour for making cookies, pancakes, tortillas, bread, muffins and pie crusts.
You can add flavorings such as maple syrup, cinnamon, ice-cream, sugar, whipped sugar and more to basic oatmeal to beat pregnancy cravings.
Oats are easy to cook.Therefore, you can try out various combinations, different flavors and discover the perfect meal for yourself.

Here are a few pregnancy-friendly oat recipes:
1. Apple cinnamon oatmeal
You will need:
 2/3 cup oats
1 cup low-fat milk
½tbsp cinnamon
1 small apple, chopped
Handful of walnuts
Sugar as required
How to cook:
 Boil milk and add oats to it
Add cinnamon and keep stirring for ten minutes
Add sugar according to your preference
Cover the container and keep in the refrigerator overnight
Next day morning, add chopped apples and walnuts to the cooked oatmeal.
The meal is ready to eat.
Preparation time: 10min
Servings: 1
2. Oats vegetable soup
You will need:
 ½ onion, chopped
 ½ carrot, chopped
 A few florets of cauliflower
 2tbsp peas
 4 to 5 French beans, chopped
 3 to 4 garlic cloves, chopped
 1tbsp steel-cut or rolled oats
 1 cup water
1tsp oil
Salt and pepper for taste
How to cook:
 Heat some oil in a pan; add onion, garlic and sauté for some time
 Add oats and chopped vegetables, and stir for five minutes
Add water and cook until the vegetables turn soft
Sprinkle some salt and pepper and serve hot
You can also add fresh lemon juice before serving
Preparation time: 15min
Servings: 2
Next, we answer a few commonly asked questions about eating oats when pregnant.
[Read:  Benefits Of Barley During Pregnancy]
Frequently Asked Questions
1. Can I eat oats during early pregnancy?
Yes, you can eat oats in the early stages of pregnancy as they are known to offer multiple health benefits. One of the key benefits is enriched oats supply good levels of folic acid, essential for fetal cell growth and development (10).
2. Is it normal to crave raw oats during pregnancy?
Yes, it is normal to crave for raw oats in pregnancy. But you should avoid eating them as they can lead to discomfort in the stomach and intestine.
3. Can I eat masala oats during pregnancy?
It is better not to eat masala oats as they contain dehydrated veggies, which are the processed forms of fresh vegetables. Consuming food in its natural form is always a good option during pregnancy as it tastes better and keeps you healthier.
4. Is it safe to eat oatmeal during the first trimester?
Yes, it is safe to eat oatmeal during the first trimester. It can beat morning sickness by calming the stomach.
Find out from your nutritionist about the different healthy ways to add oats to your everyday meals. Oatmeal is an easily available option when you are hungry and can be combined with healthier foods like fruits and nuts. So, indulge in them but avoid excess consumption.
What is your favorite oats recipe? Tell us about it in the comment section.
Recommended Articles:
• Sesame Seeds During Pregnancy
• Iron Benefits During Pregnancy
• Healthy Indian Diet During Pregnancy
• Benefits Of Eating Bread During Pregnancy
The following two tabs change content below.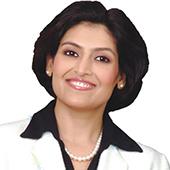 Dr. Shikha Sharma
(MBBS)

Celebrity nutrition advisor Dr. Shikha Sharma has founded Dr. Shikha's Nutrihealth in 1998. Dr. Shikha has done her MBBS from Maulana Azad Medical College and her organization, Dr. Shikha's NutriHealth, has over 50 Ayurveda experts and nutritionists who provide consultation services to the clients. The Nutrihealth expert team handles weight loss/weight gain, PCOS, thyroid, diabetes, cholesterol, post-pregnancy weight loss and...

more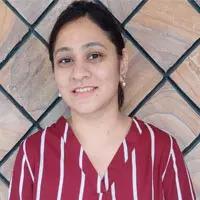 Swati Patwal
Swati Patwal is a clinical nutritionist and toddler mom with over eight years of experience in diverse fields of nutrition. She started her career as a CSR project coordinator for a healthy eating and active lifestyle project catering to school children. Then she worked as a nutrition faculty and clinical nutrition coach in different organizations. Her interest in scientific writing...
more