Are you pregnant and bored of the fruit and vegetable juices? Have you been experiencing morning sickness and think it may be a good idea to sip on some ginger ale?
All pregnant women complain of morning sickness. However, pregnancy is a critical time when you cannot afford any laxity in your diet. But do you know that a refreshing glass of ginger ale not only tantalizes your taste buds but has many health benefits too? You may be worried is ginger ale during pregnancy safe. Want to know more? Read on!
What Is Ginger Ale?
Ginger ale is a popular soft drink that usually contains carbonated water, sugar and ginger flavor. (1). The use of ginger gives a natural flavor and aroma to the drink. Pineapple and honey may also be additional ingredients in ginger ale. It may also contain yeast if it is carbonated through natural fermentation (2).
What Are The Health Benefits Of Ginger?
Ginger boosts your health in the following ways:
It helps keep gastrointestinal issues at bay. According to the University of Maryland, one gram or just half a teaspoon of ginger each day, can reduce morning sickness (3).
It can reduce fever and alleviate muscle or joint pains (4)
It also helps regulate blood pressure
It prevents certain cancers (5)
[ Read: Benefits Of Ginger During Pregnancy ]
Is It Safe To Drink Ginger Ale During Pregnancy?
Ginger ale is a caffeine-free drink, so it is mostly alright to sip on some while you are pregnant (6). According to the American Family Physician, ginger has some antiemetic effects. These happen at the same level as your central nervous system and gastrointestinal system.
While you are pregnant, you should drink a ginger ale that contains ginger (7). It should approximately contain 3/4th cup of ginger in a mixture of two quart (8).
What Are The Benefits Of Drinking Ginger Ale During Pregnancy?
Drinking ginger ale does have certain benefits:
Ginger ale also prevents motion sickness
It is a home remedy for sore throats or cough.
Chau Che of New York University says that ginger ale is an effective remedy to reduce nausea that is common during pregnancy. According to him, ginger is as effective as vitamin B6 (9).
Ginger ale regulates your bold sugar levels. When you are pregnant, you may experience a drop in your sugar levels. Taking small sips of ginger ale can help fight low sugar level induced morning sickness during your pregnancy (10).
As per the USDA National Nutrient Database, there are traces of iron, calcium, and sodium in ginger ale (11).
[ Read: Remedies For Nausea During Pregnancy ]
How To Make Ginger Ale At Home
In case you want to sip on some ginger ale but do not want to have a commercial one, here is how you can make it at home (12):
You Will Need:

A cup of sugar, approximately 225 gm
Ginger root in freshly grated form, approximately 30 gm
Lime juice or grapefruit juice (if you do not like lemon)
Some fresh granular active baker's yeast, approximately 1.6 gm
Some regular cold water
How To:
Use a funnel to pour a cup of sugar in a bottle. Leave it aside.
Now take 1/4thteaspoon of the fresh granular active baker's yeast and add it to the bottle through the same funnel. Shake the bottle properly so that the sugar granules and the yeast mix up completely.
In a measuring bowl, add the ginger root and the lemon or grapefruit juice. Mix the two and add it to the bottle.
Pour a little cold water into the bottle. Close its lid and shake well. It will activate the yeast and kickstart carbonation.
As the fizz settles down, open the cap and fill the bottle with cool water till it's 3/4th Close the lid again and shake well.
Place this bottle in a warm place for about 48 hours to help the yeast ferment. After this time, refrigerate it overnight and remember to open the lid slowly when you want to sip.
[ Read: Lime Juice During Pregnancy ]
Drinking ginger ale in moderation during pregnancy is fine as long as you do not overdo it. Speak to your doctor about it before you go ahead and sip on it.
So, why wait? Now that you know the health benefits of this delicious drink go ahead and treat yourself to a chilled glass.
If you loved sipping on drinking ginger ale while pregnant, share with us your experience. If you know any other refreshing and healthy drink for pregnant women, go right ahead and share with us your recipe. We would love to hear from you!
Recommended Articles:
The following two tabs change content below.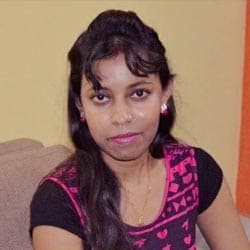 Ria Saha
Ria is a techie-turned-writer and writes articles on health, with special emphasis on nutrition. She did her B.Tech from West Bengal University of Technology and was previously associated with IBM as SAP ABAP technical consultant. She moved into freelance content writing in 2013 and worked for various websites including MomJunction, Brainpulse Technologies, and Emarketz India.