You'll do anything for your baby. Your care for them begins even when the little one is inside your womb, and so you make sure to sleep right, walk right, read right and eat right. Even if you have to avoid something or eat something against your own liking, you won't mind because a wholesome diet is what you aim at. So, does calamari fit in the wholesome pregnancy diet or should it be avoided? MomJunction answers your question.

Is It Safe To Eat Calamari During Pregnancy?
Consuming about five ounces of calamari every week is considered safe during pregnancy and is beneficial for your developing baby.
Calamari is the Italian name for 'squid', which is high in nutritional value. It is a good source of omega-3 fatty acids (1), proteins and other essential nutrients; and is low in sodium and saturated fat content. What about the mercury levels, though?
Calamari And Mercury
Almost all seafood contains some traces of mercury. Since mercury can have adverse effects on the nervous system of your developing baby (2), you need to stay away from the seafood such as tilefish, swordfish, marlin and king mackerel that contain a high level of mercury.
However, Calamari is one of the safest seafoods to be consumed during pregnancy as it is low in mercury content and high in nutrition. However, have it in limited quantities – not more than five ounces a week – to make the most of its goodness.
Nutritional Values And Benefits Of Calamari
Here is the entire list of nutrients you can find in three ounces of cooked calamari serving, and how they will benefit you (3):
[Read: Seafood During Pregnancy]
Nutrients
Amount
% in the recommended daily allowance (RDA)
Benefits
Copper
1.8mg
90%

Helps in the production of hemoglobin

Keeps blood vessels, bones, and nervous system healthy

Selenium
44mcg
63%

Regulates thyroid hormone

Prevents oxidative stress

Protein
15g
30%

Helps in repairing and building tissues in your baby

Phosphorus
213mg
21%

Helps build strong bones and teeth in your baby

Helps form genetic material, enzymes, and cell membranes

Helps release energy during metabolism

Vitamin B2 (Riboflavin)
0.389mg
23%
Vitamin B12
1.05mcg
18%

Helps in the formation of red blood cells and genetic material in your baby
Formation of the central nervous system

Regulates fat and protein metabolism

Zinc
1.48mg
10%

Helps in the production of enzymes and insulin in the baby

Vitamin C
3.6mg
6%

Helps build immunity in your body

Iron
0.86mg
5%

Helps in the formation of red blood cells in your baby

Increases your hemoglobin level

Helps increase blood flow through the uterine walls
Nutritional food need not always be lacking in flavor. You can make it interesting to eat so that you reap its benefits while relishing the taste.
How To Consume Calamari WhilePregnant?
Here are some guidelines you must follow while consuming calamari when pregnant to obtain the best from this nutritious seafood:
Avoid eating deep fried calamari. Deep frying reduces its nutritional value as well as adds unhealthy saturated fats, which may contribute to excessive weight gain.
Eat steamed or sautéed calamari so that the nutrients are intact, and it is easy on your digestive system.
Make calamari at home with fresh vegetables and all the ingredients that can make the dish tasty for you.
Sauté calamari in green salads to make a delightful snack.
Thoroughly clean the calamari and cook it well.
Check the expiration date, freshness of the product, and hygiene of the store before you purchase calamari.
If you are allergic to calamari, then stay away from it during pregnancy. Before you start eating the seafood, make sure to talk to your doctor as she/ he can tell you if you need it in your diet during pregnancy.
[Read: Foods To Avoid During Pregnancy]
Calamari is safe to consume during pregnancy when eaten in moderation. Buy from a hygienic place, and cook it thoroughly. Make the dish at home to avoid any bacteria or related side-effects. You may find some delicious calamari recipes to make and include in your pregnancy diet.
Have you tried calamari in your pregnancy diet? Do share your experiences in the comments section.
Recommended Articles:
The following two tabs change content below.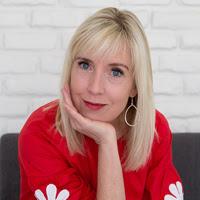 Claudia Wilson
(MS, RDN, CSSD, CSCS)

Claudia Wilson is a registered dietitian/ nutritionist, a Board Certified Specialist in Sports Nutrition (CSSD), and a Certified Strength and Conditioning Specialist (CSCS). She founded ALL of NUTRITION and authored ONE-TWO PUNCH. She holds a BS in Public Health and an MS in Nutrition. Claudia spent 10 years as sports nutritionist for the University of Utah Athletic Department and in...

more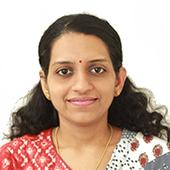 shreeja pillai
Shreeja holds a postgraduate degree in Chemistry and diploma in Drug Regulatory Affairs. Before joining MomJunction, she worked as a research analyst with a leading multinational pharmaceutical company. Her interest in the field of medical research has developed her passion for writing research-based articles. As a writer, she aims at providing informative articles on health and pharma, especially related to...
more