Table Of Contents:
"Eat lots of fruits." Friends, relatives, and acquaintances told Theresa once she revealed the news of her pregnancy. But what they did not tell her is what fruits to eat and what to avoid. Theresa is fond of grapes and as it was autumn, she just did not want to miss the fruit. Can she include them in her daily diet? Are grapes good during pregnancy or would they harm her and her baby?
For all the pregnant ladies out there, who are having similar worries, MomJunction is here with help as we tell you about the good and bad things about grapes during pregnancy, how and how much you can include them in your diet, and some great recipes you can try with this sweet-sour fruit.

Is It Safe To Eat Grapes During Pregnancy?
You can eat grapes in moderation as they provide vital nutrients such as vitamins, antioxidants (1), organic acids, fiber, folic acids, pectin and more, which support the biological changes happening during and post pregnancy. However, you should avoid eating grapes in the last trimester because of its heat-producing property. Excessive consumption of grapes can be toxic due to its high levels of resveratrol (2). Also, do not over consume dry grapes (raisins).
In fact, grapes were a favorite with pregnant women in the ancient times too. Archeologists have found some Egyptian paintings of pregnant women with bushes of grapes (3).
So, what is it that makes grapes so nutritious?
[ Read: Nutritious Fruits To Eat During Pregnancy ]
Nutritional Values In Grapes:
Ripe grapes contain:
Glucose and fructose sugars.
Rich vitamin complex – A, C, K, P and B group.
Organic acids – citric, malic, ascorbic, tartaric and more.
Antioxidants like flavonol, anthocyanins, linalool, geraniol, tannin, and nerol.
Calcium, iron, potassium, cobalt, manganese and other elements.
Skin contains pectin and some fiber.
Biologically active compounds like phenols (4).
With so many nutrients in them, grapes do a world of good to you and your baby.

10 Health Benefits Of Grapes During Pregnancy:
If a pregnant woman adds grapes in her diet regularly, it can influence her health condition, appearance and baby's health and development.
1. Controls arthritis and asthma:
The anti-inflammatory properties in grapes help you control arthritis and asthma in pregnancy. The hydrating ability of grapes increases the moisture in lungs, thus keeping you away from asthma.
2. Antioxidants improve your immunity:
Grapes are rich in antioxidants such as flavonol, anthocyanins, linalool, geraniol and tannin, all of which boost your immunity and prevent infections (5).
3. Magnesium eases muscle cramps:
During pregnancy, magnesium supplements are usually prescribed to relieve cramps as it plays a prominent role in neuromuscular transmission. Grapes contain good amounts of magnesium.
4. Avoids constipation with fiber:
Grapes are good sources of fiber and act as a powerful laxative. They cure the constipation issue that is common in pregnancy and support the digestive system.
[ Read: Home Remedies for Constipation During Pregnancy ]
5. Resveratrol controls cholesterol levels:
Red grapes contain resveratrol compound that helps control cholesterol during pregnancy. This enzyme improves the bile performance, which keeps blood fat under check. A glass of grape juice every day will help subside hypertension (6).
6. Acids help avoid cavities:
Organic acids present in grapes neutralize the bacterium in the oral cavity. They are also responsible for the formation and maintenance of calcium, which your weak teeth require during pregnancy.
7. Polyphenols protect the heart:
During pregnancy, moms-to-be could experience heart problems. The polyphenols present in grapes extends support to your heart system (7).
8. Stops blood coagulation:
Grapes are blood thinners as they stop the production of vitamin K to avoid blood coagulation or clotting during labor. Also, a glass of grape juice is good for pregnant woman everyday, as it relieves you from stress before labor time.
9. Richness in iron improves hemoglobin levels:
Grapes are high in iron, which is essential for maintaining a healthy hemoglobin level. They are especially good for women with anemia. Red grapes contain more iron than any other grape variety.
10. Some other benefits:
The components present in grapes improve memory and eyesight, and stimulate cerebral circulation. Therefore, specialists recommend fresh grapes and grape juice if you are suffering from weakness, tiredness, nervous breakdown, and stress.
Happy that you can relish the fruit and benefit from it, too? What if we say it does some real good to your baby as well? You'd rejoice, right?
[ Read: Benefits Of Raisins During Pregnancy ]
How Does The Baby In Your Womb Benefit From Grapes?
Vitamin B in grapes aids in body metabolism. It will, therefore, help the growing fetus receive more nutrients.
Minerals like sodium support the development of the baby's nervous system.
Vitamin A and flavonol develop eyesight of the baby.
Folate reduces the chances of neural tube defects in the baby.
But before you settle on a couch with a cup of grapes, we would caution you to limit the portions of this fruit. Like any other food, over-consumption of grapes could be harmful.

How Can Grapes Be Bad For You?
Here are some side effects of grapes in pregnancy:
1. Toxicity:
The major problem of consuming grapes in excess amounts is they contain large amounts of resveratrol. It is a toxic compound that is dangerous for the pregnant women whose hormones are imbalanced. It leads to resveratrol poisoning that further causes many complications during pregnancy. It is found in grapes with dark skin, such as black and red ones.
2. Thick skin could cause diarrhea:
Black and red grapes have thick skin that is difficult to digest. It could lead to diarrhea in women with a weak digestive system.
3. Raw grapes are a big no-no:
Raw and sour grapes are acidic. Consuming too many of them can cause heartburn, headache, nausea, and vomiting.
6. Sugars hike blood sugar levels:
Although the natural sugars present in grapes taste perfect, they can increase the blood sugar levels.
Have we left you confused? If "To eat or not to eat," is your question then let's tell you that you need not avoid grapes unless you fall under the 'risky' category.

When To Avoid Grapes During Pregnancy?
If you are falling under any of the below groups, you should avoid eating grapes during pregnancy as it can lead to severe complications.
Diabetes mellitus
Obesity
Susceptible to allergies
Indigestion
Also, eat only in their fruiting season as non-season grapes are grown using pesticides and chemicals. Go for organic varieties whenever possible.
[ Read: Green Apples During Pregnancy ]
How To Consume Grapes When Pregnant?
You can include whole fruits or grape juice in your diet.
For grape juice: Wash the fruits, mash them using a blender or a spoon, then strain the juice and refrigerate. Consume one glass of grape juice early morning to avoid tiredness and weakness. It also improves your appetite.
You can include grapes in various recipes, to make the dish more interesting.

Easy Recipes With Grapes:
Try these recipes as they are simple yet tasty.
1. Chicken with red grapes:
You will need:
2 tbsp. butter
1 tbsp. olive oil
4 skinless and boneless halved chicken breasts
1 cup heavy cream
1 tbsp. dried thyme
1 tsp salt and 1 tsp black pepper
1 cup seedless rinsed red grapes
How to:
In a pan, melt butter and oil over medium heat. Once it is hot, add the chicken breasts. Cook for about three to five minutes until it turns golden brown on all sides.
Add cream, salt and pepper and thyme. Bring the heat down to a simmer. Cover and cook for about five to seven minutes.
Remove the cover. Let the cream reduce till it thickens. Add the red grapes and let them heat up. Remove from heat.
2. Caramel grapes:
You will need:
2 cups sour cream
½ cup confectioners' sugar
2 tbsp. vanilla extract
5 cups green seedless grapes
1 cup butter
1 cup brown sugar
How to:
Mix sour cream, vanilla and confectioners' sugar in a large bowl. Add grapes and mix well.
Add butter and brown sugar in a pan. Place it on medium heat and keep stirring until the mixture turns thick. Do not let it boil.
Pour the butter and brown sugar syrup over the grape mix. Stir it properly until everything mixes. Let it chill for at least two to three hours before eating.
3. Grape salad:
You will need:
1 pound green seedless grapes
1 pound red seedless grapes
A pack of softened cream cheese
A jar of marshmallow cream
A pack of slivered almonds
How to:
Wash the grapes and remove their stems.
In another bowl, add cream cheese and the marshmallow cream. Mix them well until they turn soft and creamy. Pour this mix over the grapes. Stir everything well so that the grapes are completely coated with the creamy mix.
Add almonds.
You can eat it immediately or refrigerate it for an hour to let the flavors blend.
[ Read: Is It Safe To Eat Grapefruit During Pregnancy ]
4. White chocolate grapes:
You will need:
2 cups white chocolate chips
2 tsp shortening
1 pound seedless grapes
1 cup finely chopped salted peanuts
How to:
In a small microwave-safe dish, mix white chocolate chips and shortening. Heat it in the microwave for 30 seconds or until they melt completely and turn smooth. Make sure you stir them properly to avoid any sticking at the bottom. Spread out the chopped peanuts on wax paper.
Take fresh seedless grapes and dip them in the white chocolate mix and roll them in peanuts.
Set all the grapes on the wax paper to dry.
5. Garlic chicken and grapes:
You will need:
3tbsp prepared Dijon-style mustard
3tbsp soy sauce
2tbsp honey
2tbsp white wine vinegar
2 cloves minced garlic
2tbsp vegetable oil
3 pounds of skinless, boneless halved chicken breasts
1tbsp sesame seeds
2 cups seedless grapes
How to:
Mix honey, vinegar, mustard, and soy sauce. Keep it aside.
Mix garlic and oil in a microwave-proof pan. Place the chicken in the pan with the skin side facing down.
Cover and bake for about 10 minutes at a temperature of 400 degrees F. Take off the cover and turn over the chicken pieces.
Sprinkle the sesame seeds over the chicken pieces.
Bake again till the chicken is no longer pink in the center. It should take about another 15 to 20 minutes for the chicken to cook thoroughly.
Once it is done, sprinkle the grapes over the chicken. Bake again for about five minutes before removing it from the oven.
Grapes are nutritious, but they can prove bad if you fall in the forbidden category. Before avoiding the fruit out of fear, talk to your doctor and find out if it can harm you and your baby in any way. Take a decision to eat or avoid based on his recommendation.
[ Read: Peaches During Pregnancy ]
Frequently Asked Questions:
1. Can I eat dry grapes/raisins during pregnancy?
Yes, it is indeed good to consume dry grapes or raisins during pregnancy. However, do not over-consume. Dry grapes are a rich source of energy and are filled with high levels of essential nutrients such as minerals, vitamins and dietary fiber, which are a must for an expectant mother.
Raisins can be taken directly or added to any dish such as cakes, muffins, bread, buns, chocolates, and porridges. If you have diabetes, restrict their consumption.
2. Is red/white wine good when I am pregnant?
Excessive drinking can cause complications in pregnancy. According to the American College of Obstetricians and Gynecologists, no amount of wine is safe during pregnancy. Therefore, avoid wine in pregnancy.
3. Can you eat grape seeds while pregnant?
Grape seeds or concord grape seeds may not be recommended in some situations, especially if you have allergies or taking medications and supplements. Therefore, you should consult your healthcare provider before taking grape seeds (8).
4. Is it safe to eat grapes that have black spots on them?
No, do not eat grapes with spots of mold on them as they can be contaminated.
5. How many grapes can a diabetic have (gestational diabetes)?
You can eat grapes but make sure your daily sugar intake remains the same. Take them along with fruits which are low in sugars and carbohydrates. For instance, you can add them to raspberries and beetroot, or you can mix red, green and black grapes. You can eat about 12 to 15 medium sized grapes in a day.
Have you tried grapes when you were pregnant? What is your favorite way of eating grapes? Let us know in the comments section.
Recommended Articles:
The following two tabs change content below.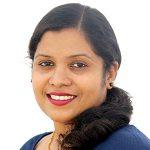 Latest posts by Rebecca Malachi (see all)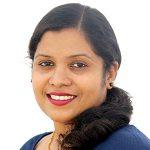 Rebecca Malachi
She is a Biotechnologist with a proficiency in areas of genetics, immunology, microbiology, bio-engineering, chemical engineering, medicine, pharmaceuticals to name a few. Her expertise in these fields has greatly assisted her in writing medical and life science articles. With 8+ years of work experience in writing for health and wellness, she is now a full-time contributor for Momjunction.com. She is passionate about giving research-based information to readers in need. Apart from writing, she is a foodie, loves travel, fond of gospel music and enjoys observing nature in silence.