Paneer or cottage cheese is a popular soft cheese made by curdling heated milk with lemon juice, vinegar, or curd. It's one of the most common ingredients in dishes that you may crave when pregnant (1). But can you eat paneer during pregnancy? Knowing this is essential as milk products made with unpasteurized milk can cause foodborne infections.
Read on as we tell you more about the safety of paneer for pregnant women, how it is different from cheese, its health benefits, and some pregnancy-friendly paneer recipes you can try at home.

Difference Between Cheese And Paneer
| Comparatives | Cheese | Paneer |
| --- | --- | --- |
| What are they | It is a dairy food made of ripened or compressed milk separated from whey. It is one of the milk products obtained through acidification. | It is a fresh cheese made by churning milk using some acids through a process of acidification. Souring agent is used to coagulate the milk protein while it is fresh. |
| How are they made | Milk is coagulated at room temperature by using yogurt (along with rennet) and a live culture. The live culture turns lactose to lactic acid thereby altering the milk's pH, whereas the rennet coagulates the milk to turn it into cheese (2). | Milk is boiled to 200°F. Some acids are added to the milk for coagulation. Then lemon juice or vinegar is added to the coagulated milk to turn into paneer (3). |
| Usage | Can be eaten raw; used in cooking; top cheeses include white cheese, cream cheese, American cheese, brie. | Used as a side dish or to make a curry. |
| Calories per ounce | High caloric food (105) | Low caloric food (80) |
Paneer is quite simple and easy to cook. Moreover, it has fewer calories than cheese.
Is Paneer Safe During Pregnancy?
Yes, paneer made from pasteurized milk is safe to eat during pregnancy. But, you must have it in moderate amounts. Also, you need to be careful if you are lactose intolerant. Paneer is a rich source of calcium, and including it in your pregnancy diet adds to your daily recommended intake of calcium.
How Paneer Can Help During Pregnancy
Here is how the nutrients in paneer can be useful in your pregnancy:
1. Calcium
Paneer contains calcium and phosphorus that are essential for the healthy development of the baby's bones and teeth. It also helps in preventing demineralization of bones in pregnant women.
2. Protein
Protein is essential for the proper development and growth of the tissues and muscles of your unborn baby (4).
3. Calories
Around 100g of paneer provides 265kcal of energy, thus adding to your daily calorific count.
4. Omega-3s
Paneer contains omega-3 fatty acids that are essential for your body.
Even as it has some uses, paneer comes with some side effects too if you are over-consuming it or eating a stale or poor quality panner.
Side Effects Of Overeating Paneer During Pregnancy
Any food can cause side effects if taken in excess. Paneer also has certain harmful effects if you over-consume it.
Excess consumption can cause digestive issues.
The excess sodium in paneer can add to your daily intake of sodium and might increase the levels.
Eat paneer in the recommended quantities and follow certain precautions, so that you can make most of this cheese.
Precautions When You Eat Paneer During Pregnancy
Follow these measures when you add paneer in your pregnancy diet:
Make sure the paneer you choose is made from pasteurized milk.
Before you buy paneer, check the labels for freshness and ensure that it is made with high-quality ingredients.
Do not refrigerate beyond one week. Eat it fresh.
Do not buy the variety that is discolored, cracked, or dried.
Always make sure to check with your OBS/GYN before including paneer in your diet.
The next section tells you how you can consume paneer.
Can You Eat Raw Paneer During Pregnancy?
Do not eat raw or uncooked paneer in pregnancy even if it were made from pasteurized milk. Always cook it before you eat to remove any harmful bacteria present in it.
The safest paneer to eat is the one that is made at home.
How To Make Paneer At Home?
Here is how you can make paneer at home:
You will need:
Milk
Souring agent (lemon or vinegar)
How to:
Boil milk over medium to high flame.
Add one to two teaspoons of the souring agent diluted with some water and stir the mixture.
Wait until it coagulates (you will see paneer and water separating). Leave it for a while until it settles.
Transfer the content into a muslin cloth and leave aside until the water is strained completely.
The fresh and homemade paneer is ready for making a dish of your choice.
Now that the paneer is ready, let's take a look at a few dishes you can make with it.
Easy Pregnancy-Friendly Paneer Recipes
1. Palak paneer
You will need:
150g paneer cubes
100g palak
2-3 green chilies, deseeded
¾ cup onions, finely chopped or paste
½ cup tomatoes, deseeded and pureed
¼tsp kasuri methi
¼tsp cumin powder
½tsp coriander powder
1tsp ginger garlic paste
A pinch of garam masala
1in cinnamon stick
2 cloves
2 green cardamoms
A pinch of cumin seeds
10 cashews/ 2 to 4tbsp fresh cream
Oil or butter as required
Salt as required
How to:
Fry paneer in a non-stick pan with one tablespoon oil over medium flame. Fry them shallow until their sides turn light brown. Transfer them to a plate, or drop them in water to keep them soft. Leave for 10 minutes, drain, and set aside.
In the same pan, add spinach, green chilies, and fry for about two to three minutes over a medium flame. Let the spinach wilt off completely and keep it aside to cool. Make a smooth puree of spinach and green chilies.
Heat oil in a pan and add cinnamon cloves, cardamom, and cumin. Once they start to splutter, add onions and fry until they become golden.
Add ginger garlic paste and fry until the raw aroma goes away.
Add tomatoes and salt, and fry until they become soft.
Now add coriander powder, cumin powder, kasuri methi, and garam masala. Sauté them thoroughly.
Add half a cup of water and stir continuously until the mixture develops a thick consistency.
Simmer on a low flame and add spinach puree. Cook for a while until you see bubbles forming up.
Add fried paneer and stir.
If you are using cream, you can add it now. You may also use cashews as a substitute. Soak them in warm water for about 10 to 15 minutes and blend for a milky, cream consistency.
You can eat palak paneer with rice, roti or naan.
Preparation time: 35min
Servings: 3
2. Paneer tikka
You will need:
250g paneer, square-shaped cubes
3 bell peppers – one each of green, red and yellow, chopped into square shape
1 onion, medium size
200g Hung curd or Greek yogurt
1tbsp ginger garlic paste
1tsp carom seeds
1 to 2tsp Kashmiri red chili powder
1tsp cumin powder
½tsp turmeric powder
½tsp garam masala
1tsp coriander powder
1tsp chat masala
1tsp dry mango powder
½tsp black pepper powder
½tbsp lemon juice
½tsp black salt
1tbsp oil
Salt as required
How to:
Take curd in a large bowl and whisk it until it turns smooth.
Add ginger garlic paste, all the above spice powders, carom seeds, and black salt.
You can also add some oil and mix all of them thoroughly.
Now add paneer cubes and chopped veggies to the marinade.
Marinate for two hours, or you can also refrigerate it.
Bring the marinated paneer to room temperature.
Arrange them on skewers or wooden toothpicks.
Heat non-stick tawa or griddle, apply oil on it.
Once the tawa is hot, arrange the skewers, and shallow fry them over medium heat.
Rotate the skewers so that all the sides of paneer and veggies turn light brown. Each side takes about three to four minutes.
Transfer to a serving plate, and sprinkle some lemon juice and chat masala on them.
You can eat it with mint chutney and sliced onions.
Having paneer during pregnancy is considered a healthy choice as it is a rich source of calcium and omega-three fatty acids that helps in the baby's development. But if you are lactose intolerant, you should consult your doctor about its substitutes and how you should consume them. Before adding paneer to your diet, ensure it is freshly made from pasteurized milk and avoid consuming it in its raw form. The paneer recipes that we have provided will come in handy for you, and you will find them tasteful.
References:
MomJunction's articles are written after analyzing the research works of expert authors and institutions. Our references consist of resources established by authorities in their respective fields. You can learn more about the authenticity of the information we present in our
editorial policy
.
The following two tabs change content below.

Swati Patwal is a clinical nutritionist, a Certified Diabetes Educator (CDE) and a toddler mom with over eight years of experience in diverse fields of nutrition. She started her career as a CSR project coordinator for a healthy eating and active lifestyle project catering to school children. Then she worked as a nutrition faculty and clinical nutrition coach in different...
View Profile

›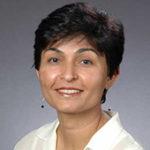 Jyoti Benjamin
(MS, RD, CSO, FAND, CD)
Jyoti Benjamin has 25 years of experience as a clinical dietitian and currently works in Seattle. She focuses on teaching people the value of good nutrition and helping them lead healthy lives by natural means. Benjamin has a masters in Foods and Nutrition, and has been a longtime member and Fellow of AND (Academy of Nutrition and Dietetics) and the...
View Profile

›