Are you in a dilemma, whether to have peanuts while you are breastfeeding? Many young mothers like you often ask this question. Many consider it to be safe, while a few consider it otherwise. Here are some facts about peanuts and if it is considered to be safe to consume while breastfeeding.
From strengthening the bond between you and your baby to ensuring that your baby gets as much needed supply of nutrients, breastfeeding does a lot, and is undoubtedly the best you could have for your baby.
Health Benefits of Peanuts During Breastfeeding:

Peanuts, just like other nuts, can turn out to be a healthy source of protein, which is required by new mothers during and after pregnancy, particularly while breastfeeding. One of the best parts about choosing peanuts is that unlike other protein sources, they can be consumed raw.
Peanuts can also turn out to be great calorie dense snacks for new moms, and can help get the extra calories that are needed during breastfeeding. Is it ok to eat peanut butter while breastfeeding? Well, peanut butter could also provide the mother a good dose of healthy fats, omega 3 fatty acid and proteins during this crucial stage(1).
[ Read: Can I Eat Spicy Food While Breastfeeding ]
Peanuts also come packed with many other health benefits including:
A rich source of minerals including niacin.
They are a good source of energy.
Healthy source of protein and unsaturated fats.
Packed with fiber that improves digestive and heart health.
Balances blood sugar levels.
Contains vitamin E to maintain cell health and boost immunity.
Low in cholesterol.
Rich source of folate which helps prevent developmental disorders in children.
[ Read: Is Honey Safe While Breastfeeding ]
Risks of Consumption of Peanuts During Breastfeeding:

While peanuts do come with many health benefits to offer, they may turn out to be risky if consumed while breastfeeding, particularly among mothers who suffer from nut allergies. Peanuts contain a particular protein that is capable of getting transmitted through breast milk- if your baby is allergic to peanuts, he may be severely affected.
Just a small amount of peanut in the diet could adversely affect your baby, and he may develop allergic reactions which could turn out to be potentially deadly.
In contrast, a study published in 'The Journal of Allergy and Clinical Immunology' in 2008 revealed how the consumption of peanuts while breastfeeding (among women who do not have a family history of the allergy) could actually reduce the risk of peanut allergies in children.
Is it Safe to Consume Peanuts While Breastfeeding?

It is best to avoid consuming peanuts or any products containing traces of this nut if you or someone from your family is affected by nut allergies.
The American Academy of Pediatrics recommends that women who have a family history of allergies must avoid consuming any forms of nuts during pregnancy and breastfeeding.
You can consider getting an allergy test done for your baby to confirm if he is affected by any allergy or not. In fact, a study published in the Journal of the American Medical Association also recommends that children below the age of 3 years must not be given foods containing peanuts or any nuts if their family history of allergies is unknown. (2)
[ Read: Best Foods For Breastfeeding Moms ]
Lastly, if you do consume peanuts during pregnancy, check if your baby seems to be cranky or develops certain symptoms such as rashes or itchiness of the skin or diarrhea and nasal congestion- if he does rush him to the doctor immediately and make sure you do not consume peanuts for as long as you are breastfeeding.
Did this article answer all your queries regarding the eating peanuts while breastfeeding? Do let us know in the comments box below.
Recommended Articles:
The following two tabs change content below.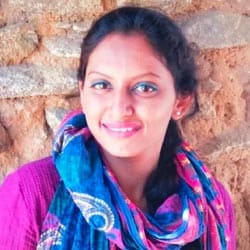 Jessica Albert
Jessica Albert is a passionate writer who seeks to connect with her readers through wit and charm. Her work aims to invoke curiosity and keep the readers engaged through and through. She has prior experience working with magazines and e-commerce establishments as a content marketer and editor. Being a mother herself, she puts all her knowledge into creating content about...
more