They are red and juicy and full of nutrients. Tomatoes are not just beautiful but also nutritious. But are they safe to eat during pregnancy? How much of this vegetable, which is technically a fruit, do you need? This article on MomJunction discusses safe consumption of tomatoes during pregnancy, the benefits they offer, the risks if any and ways of including them in everyday diet.

Is It Safe To Eat Tomatoes During Pregnancy?
Yes, it is safe to eat tomatoes in pregnancy but in moderate quantities. They contain vitamins A, C, and folate, along with lycopene and iron that keep you and your fetus healthy.
The abundant vitamin C in this vegetable helps in better absorption of iron that pregnant women need. If your doctor has recommended you to take iron supplements, consuming tomatoes helps in better absorption (1).
But that's not all. Tomatoes offer more benefits, which we discuss next.
What Are The Benefits Of Eating Tomatoes During Pregnancy?
Tomatoes are tasty and provide multiple benefits when taken as a part of your diet.
1. Offers essential nutrition:
One medium-sized tomato gives almost 40% recommended daily allowance (RDA) of vitamin C and 20% RDA of vitamin A. It also contains plenty of vitamin K, potassium, iron, and calcium, all of which are important for healthy fetal growth (2).
2. Boosts energy levels:
It is common to feel tired and lethargic during pregnancy, owing to the extra weight you are carrying. The rich calorie count in tomatoes provides enough energy and reduces lethargy.
3. Aids digestion:
Tomatoes contain high levels of dietary fiber, which aids in healthy digestion. The fiber bulks up the stools, promotes peristaltic movements of the smooth digestive muscles, and stimulates digestive juices. It, therefore, treats constipation, diarrhea and also prevents conditions such as colorectal cancers (3).
[ Read: Avocados During Pregnancy ]
4. Addresses preeclampsia:
Regular consumption of tomatoes can reduce the risk of hypertension, i.e., preeclampsia, which is common during pregnancy. The potassium content in tomatoes improves the blood flow and reduces the stress on the heart, thus treating high blood pressure (4).
5. Excellent source of antioxidants:
Tomatoes contain high amounts of lycopene, an antioxidant that can fight cancer-causing radicals. It is especially helpful in fighting cervical cancer, prostate cancer, stomach cancer, rectal cancer, throat and esophageal cancers (5).
6. Lowers cholesterol and protects heart:
Lycopene prevents oxidation of the serum lipids to protect the heart. It reduces the levels of LDL cholesterol and triglycerides in the blood (6).
7. Prevents congenital disabilities:
Folic acid content in tomatoes can lower the risk of birth defects of the brain and spinal cord in babies. Folic acid also reduces your chances of getting heart diseases and cancers (7).
8. Manages gestational diabetes:
Gestational diabetes is a common condition that increases the risk of developing type II diabetes later (8). Intake of tomatoes on a regular basis will lower the oxidative stress of diabetes (9).
9. Abundant vitamin C:
High vitamin C content in tomatoes aids in the formation of healthy skin, teeth, bones, and gums of the baby. It also protects the skin from UV induced erythema (redness of the skin caused by increased blood flow). Topical application of tomato juice, which has vitamin E, works against sunburns as well (10).
10. Prevents urinary tract infections:
Tomatoes contain excess water content and therefore act as diuretics. Intake of tomatoes can stimulate urination and reduce the risk of urinary tract infections as well as bladder problems (11).
11. Remedy for gallstones:
Regular intake of tomatoes while pregnant prevents gallbladder conditions such as gallstones (12).
If you are still not convinced about the goodness of tomatoes or not sure how much to consume every day, read on to know about how nutritious the plum-looking vegetable is.
[ Read: Eating Cucumber During Pregnancy ]
Nutritional Value Of Tomatoes
The nutrient value of red, ripe or raw tomatoes per 100gm serving is as follows (13):
Nutrient
Amount
Calories
18kcal
Carbohydrates
3.89g
Protein
0.88g
Fiber
1.2g
Fat
0.2g
Vitamins
Folic acid
15mcg
Pyridoxine
0.08mg
Niacin
0.594mg
Riboflavin
0.019mg
Thiamin
0.037mg
Vitamin A
833IU
Vitamin C
13.7mg
Electrolytes
Potassium
237mg
Sodium
5mg
Minerals
Calcium
10mg
Iron
0.27mg
Magnesium
11mg
Zinc
0.17mg
Phosphorus
24mg
Tomatoes are highly nutritious and healthy, but it does not mean you should overindulge in them.
What Are The Risks Of Eating Tomatoes In Pregnancy?
Excess consumption of any food item can backfire. This applies to tomatoes as well. Eating one too many tomatoes can lead to:
Heartburn because of the vegetable's acid content (14)
Digestion problems such as gas and stomach pain (15)
Now that you know why you should eat tomatoes and how much to eat, let's see how to pick the right tomatoes.
How To Choose A Perfect Tomato?
It is important to choose the right tomatoes to enjoy the benefits they offer (16).
Look for bright red colored tomatoes with no bruises, blemishes or black spots. Dull or pale varieties will not have any flavor.
Go for vine-ripened varieties obtained directly from the farmers or tomatoes that are free of chemicals.
It should not be either too soft or too hard.
Go for the heavier and denser tomatoes as they are juicy.
You can figure out the flavor by smelling the stem. It should ideally be sweet, strong and earthy.
[ Read: Parsley During Your Pregnancy ]
Ways To Include More Tomatoes In A Pregnancy Diet
Tomatoes add a unique flavor to a dish. Here is how you can use them in your diet for taste and health.
Raw tomatoes can be added to salads.
They are primary ingredients in many Indian curries and purees.
Tomato soup can be a healthy alternative to a meal.
Tomato juice is an excellent snack or breakfast option to keep you fresh.
Sliced tomato can be used in sandwiches.
Homemade ketchup with tomatoes can be yummy!
Sun-dried and grilled tomatoes are a part of continental recipes.
Here are a few pregnancy-friendly tomato recipes you can try:
1. Tomato soup:
You will need:
5 cups chopped tomatoes
¼ cup split yellow gram
½ cup onions, finely chopped
1tsp low-fat butter
½ cup low-fat milk
2tsp sugar
1tsp black pepper, freshly ground
How to:
Add four cups of water, tomatoes and split yellow gram to a non-stick saucepan.
Cook over medium heat for eight to ten minutes until the tomatoes turn soft.
Turn off the flame and keep the saucepan aside.
Blend everything to form a smooth liquid. Keep aside.
Take the same non-stick saucepan, add butter and onions. Sauté until they turn light brown.
Add blended mixture, low-fat milk, sugar, salt and pepper. Mix well.
Let it boil while stirring continuously. Simmer for five minutes.
Serve hot with toasted whole wheat bread croutons.
Preparation time: 55 minutes
Servings: 4
[ Read: Spicy Food During Pregnancy ]
2. Tomato relish:
You will need:
2 tomatoes, finely chopped
3tbsp oil
1 onion, finely sliced
1 red chili, finely chopped
1 garlic clove
2tbsp vinegar
1/4tsp salt
A pinch of black pepper, freshly ground
2tsp sugar
Fresh coriander
How to:
Heat oil in a pan, and add onion, chili, and garlic. Cook them until they turn soft.
Add tomatoes and mix properly.
Add vinegar and sugar and let the mixture boil. Let it simmer for 30 minutes.
Add salt and ground pepper and check for the consistency of jam.
Turn off the flame and season the relish with coriander.
Preparation time: 10 to 30 minutes
Servings: 4 to 6
Next, we answer a few commonly asked questions about eating tomatoes when pregnant.
Frequently Asked Questions:
1. Is it safe to consume tomato juice during pregnancy?
Yes, it is safe to consume tomato juice during pregnancy as it is rich in vitamin C. It improves the energy levels and lowers weakness. It also purifies the blood and helps in reducing blood pressure (17).
2. Is it safe to eat canned tomatoes during pregnancy?
It is not safe to eat canned tomatoes as they are prone to attracting bacteria, which could lead to botulism and other bacterial infections. Canned foods are processed to extreme temperatures to kill microbes, a process that destroys the nutrients and enzymes in the tomatoes. Moreover, food can linings contain a toxic substance known as bisphenol A (BPA), which is dangerous for both the mother and the fetus (18).
3. Can I eat tomato ketchup or sauce during pregnancy?
Tomato ketchup and sauce are safe during pregnancy as long as they are taken in moderation. There was a concern about the presence of Monosodium Glutamate (MSG) in these food items. However, MSG has since acquired a GRAS (generally regarded as safe) status, so consuming packaged tomato sauce and ketchup is alright unless consumed excessively (19).
4. Does craving tomatoes during pregnancy tell something about baby's gender?
According to old wives tales, a craving for sour foods such as tomatoes can indicate that you are carrying a boy. However, it is just one of the many ways to guess the sex of the unborn child, although not a reliable one.
[ Read: Foods To Avoid In Pregnancy ]
Unlike many other vegetables, tomatoes can be used in multiple ways in most of the dishes that you make. The best part is it tastes good in all the ways. When the vegetable is that tasty and healthy too, why hesitate to eat it? But remember, have it moderately just like any other food during pregnancy.
Would you like to share more ways to include tomatoes in a pregnancy diet? Tell us about it in the comments section.
Recommended Articles:
Comments are moderated by MomJunction editorial team to remove any personal, abusive, promotional, provocative or irrelevant observations. We may also remove the hyperlinks within comments.
The following two tabs change content below.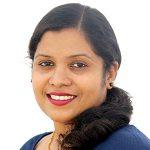 Latest posts by Rebecca Malachi (see all)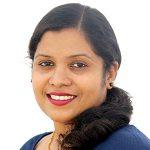 Rebecca Malachi
She is a Biotechnologist with a proficiency in areas of genetics, immunology, microbiology, bio-engineering, chemical engineering, medicine, pharmaceuticals to name a few. Her expertise in these fields has greatly assisted her in writing medical and life science articles. With 8+ years of work experience in writing for health and wellness, she is now a full-time contributor for Momjunction.com. She is passionate about giving research-based information to readers in need. Apart from writing, she is a foodie, loves travel, fond of gospel music and enjoys observing nature in silence. Know more about her at: linkedin.com/in/kothapalli-rebecca-35881628