Giving birth to a healthy baby occupies the number one slot in a pregnant woman's wish list. Being a responsible mom-to-be, you too must feel the same, which is why you have to be very regular in your prenatal checkup.
Prenatal checkups are vital, as they help in identifying any ailment with your unborn baby. Knowing such information beforehand means emergencies can be dealt with effectiveness. For this purpose, your doctor might recommend a transvaginal scan, in order to check your internal reproductive organs and your baby's growth.
What Is A Transvaginal Scan?

As the term transvaginal suggests, the scan is done on and through the vagina. The is also known as Transvaginal Ultrasound procedure, because this test uses high frequency sound waves.
Your doctor would gently insert a sterile wand through your vagina.
The sound waves from this wand bounce through your organs and get reflected in a monitor.
This test enables your doctor to see, via the monitor, your reproductive organs like the ovaries, uterus, cervix and the vagina.
It helps determine your doctor, if all organs are working as they should be.
[ Read: Ultrasound In Pregnancy ]
Procedure For A Transvaginal Scan:

You need to visit your doctor's clinic to get your transvaginal scan done. Following are the steps involved in performing this scan.
You will be asked to remove your clothes, in the privacy of a dressing room. You may be given a hospital-gown or a dress, which will keep your lower abdomen visible and free for examination.
You will be made to lie down on an examination table.
A nurse may help you to cover your lower body with a sheet.
Your doctor or nurse may ask you to bend your knees and place your feet in the stirrups.
Then the doctor will insert an ultrasound wand in your vagina.
This wand will be covered with a condom and lubricating gel, for better penetration.
Your doctor will and must make sure that the wand is germ free and does not pose any kind of risk.
When the wand is inserted through your vagina you might feel some pressure. Sometimes your doctor might ask you to come with empty bladder or a half-filled bladder.
Your doctor will slowly and gently turn the wand inside your vagina, to get clear picture of your organs. Based on her observations, she may discuss the results with you.
This test can be done on both pregnant women as well as those planning to get pregnant.
[ Read: Fetal Echocardiography ]
Why A Transvaginal Scan Is Performed?

As elaborated before, a transvaginal scan greatly aids in a pre-natal check up. It can be performed for any of the following reason described below.
When you have any unexplained vaginal bleeding or facing pelvic pain.
To check whether you are having any symptoms of cysts or fibroids.
In the initial months of pregnancy to check on whether the fetus is developing properly.
It might also help in finding if the fetus is growing outside womb instead of growing in the fallopian tube.
Any signs of infertility by checking your reproductive organs.
It also helps in measuring the heartbeats of the fetus.
To observe the cervix and diagnose if there is any complication or chances of miscarriage.
[ Read: Cardiotocography In Pregnancy ]
Are Transvaginal Scans Safe?

Many women fear to get a transvaginal scan done on them. But contrary to their belief, it is safe and not at all risky to have a scan done. Still there are certain myths which need clarifications. Here are some:
There are certain misconceptions that a transvaginal scan can cause miscarriage. This is highly improbable! The most you have to fear is a little pain, at the feeling of an alien object moving inside you.
If your doctor is a registered, experienced physician, she will know what needs to be done and will make sure the scan does not hurt or harm you.
Lastly, in some cases there might be slight bleeding or spotting after the vaginal scan. It might be because of the breakage of some blood vessels and it is considered normal. If this bleeding persists, it could be the sign of a different ailment. We advise you to see your doctor immediately.
Experts suggest that a transvaginal scanning is a safe and secure method to help you during and before your pregnancy. Some may feel awkward when a doctor conducts this scan on them. Honestly, if you are relaxed enough, it will be painless. Keep in mind that this test is done to ensure you and your baby's well-being.
We hope you find this information useful. Moms, do share your thoughts on this article with other mothers in the section below.
Reference : 1
Recommended Articles:
The following two tabs change content below.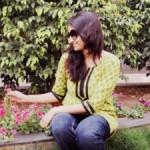 Latest posts by Palak Shah (see all)