Pregnancy is associated with many physical changes, and the hormonal fluctuations just adds to the list of never-ending changes you've got to deal with. Pregnant women may be affected by problems pertaining to hair growth, and that's mostly due to the hormonal changes occurring within.
You may actually feel self conscious during pregnancy, and increased body hair growth can be a major turn-off. That's where electrolysis comes in. Keep reading to know more about electrolysis as a method of hair removal, and find out is electrolysis safe during pregnancy.
What Is Electrolysis?

Electrolysis is simply a method of hair removal, and is the only permanent hair removal option available. This treatment can be done in a number of ways, which is why, it is best to first speak with a healthcare provider or an expert to know which option could suit you best.
Thermolysis: This process is also known as diathermy or the short wave method, and it works by passing an alternating high frequency current through a needle. The current, when passes through the needle, produces heat in it, and destroys the hair follicle. It is believed that electrolysis during pregnancy is safe, mostly because it uses small amounts of heat to destroy the hair follicle.
Galvanic Electrolysis: This procedure involves the use of galvanic current which is passed through the needle and is inserted into the hair follicle, which then leads to a chemical reaction which damages the hair follicle, thereby retarding hair growth.
The Blend Method: The blend method is simply a combination of both the above methods.
[ Read: Laser Hair Removal During Pregnancy ]
Electrolysis While Pregnant – Is It Safe?

According to Dr R. Wayne Inzer, an expert at obstetrics and gynecology and several other doctors, electrolysis is safe to be done during pregnancy. However, other sources believe that pregnant women should avoid going for this treatment, particularly during the first three months of pregnancy so as to keep stress at a minimum. Undergoing the treatment after the completion of three months could be safe, but care should be taken to use high-frequency currents only.
Other Hair Removal Options:
If you are bothered by the increased hair growth during pregnancy, it is best to wait for after you've had your baby for the hair growth to reduce. Alternatively, you could also try shaving or plucking your hair, which is relatively safe to be tried during pregnancy.
Another great idea is to use hair removal creams or lotions-they do not pose any health risks to your baby, as the chemicals present in these products don't enter the bloodstream. Just make sure you are not allergic to any of the compounds present in the product, and use it exactly as directed. It is also a good idea to choose a product that you've already used before, just to stay on the safer side.
[ Read: Is It Safe To Use Hair Removal Cream During Pregnancy ]
How Many Electrolysis Sessions Will I Need?

There are several factors that influence hair growth, and you may need to have several electrolysis sessions to have a complete permanent hair removal experience. The number of sessions you may need depend upon various physiological factors, and it differs from person to person.
In usual cases, you may need to have a session once every 1-2 weeks. The treatment session can last from 15 minutes to as long as an hour, depending upon the area where hair is to be removed(1).
[ Read: Nair During Pregnancy ]
We hope you enjoyed reading this article about trying electrolysis while pregnant. Did it help you make your final decision? Do let us know in the comments box below.
Recommended Articles:
The following two tabs change content below.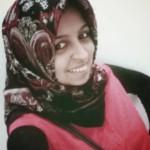 Latest posts by Enozia Vakil (see all)