Are you a keen sportsperson? Do you wish to know whether you can continue with sports during pregnancy? Well, we know the answer is no! It has to be, right? However, sometimes you need to know more about why it the answer is no. So, read our article here and get the answers here.
Is It Safe To Play Volleyball While Pregnant?
You may play the volleyball every day and be good at it, but no doctor will allow you to play volleyball during pregnancy. One of the biggest reasons your doctor won't approve is because it is a high-impact and strenuous sport, which can lead to injuries and miscarriage.
[ Read: Horse Riding While Pregnant ]
Here are some risks that you could face, should you choose to ignore your doctor's advice, and play volleyball during your pregnancy:
1. The Risk Of Falling:
When you are playing volleyball, you must be in a constant state of motion.
You have to be agile on your feet and move fast in any direction, and you might need to take sudden turns.
As you cross the first few weeks of your pregnancy, your belly will start growing, and you will soon lose your point of balance. Not just that, taking sudden turns and making quick movements also involve the risk of slipping down and falling.
Falling while playing volleyball can be dangerous. Not only can it injure you severely, but it can also lead to complications in your unborn baby. In some cases, the injury to your unborn baby can also prove to be fatal.
[ Read: Risks Of Falling Down During Pregnancy ]
2. The Risk Of Being In A Contact Sport:
Volleyball is a contact sport, even though the magnitude of the contact may be lower than say football, hockey or rugby.
In a contact sport, collisions are quite common. A collision with your teammate can be dangerous, both for you and your unborn baby.
While you are playing volleyball, you also run the risk of falling. You may be in a position in the game where you have to extend yourself towards the ball. It is highly likely that you may lose balance and fall on your tummy.
A fall on the tummy can lead to serious damage. It can be fatal for your unborn baby and the injury tears your uterus wall, which leads to conditions like placenta abruption. In case, you suffer from a placenta abruption, you will experience severe bleeding from the vagina and severe back pain. If you suffer from a placenta abruption, you need to get to the doctor immediately.
[ Read: Physical Activities To Avoid During Pregnancy ]
3. Bad For Your Joints:
When you are pregnant, your joints do not get enough support from the ligaments that surround them, which makes them vulnerable.
The reduced ligament support makes your joints more susceptible to an injury.
Playing volleyball places stress on your joints, and often lead to severe lower back pain. If the pain is too severe and the joints weaken, the condition can turn chronic.
[ Read: Is Kickboxing Safe During Pregnancy ]
You may love your game of volleyball and think it is a great way to stay fit. However, the risks of playing volleyball during pregnancy are too high for you to consider playing volleyball. Wait it out for now and resume once your baby is happy and healthy.
We hope our post helped you understand the risks of playing volleyball while pregnant. Consider opting for some low-impact aerobics during pregnancy. Avoid strenuous high-impact sports like volleyball during this special time. Do you know someone who insists on playing sports during pregnancy? Share our post with them.
Recommended Articles:
The following two tabs change content below.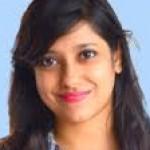 Latest posts by Debolina Raja (see all)