About 78% of women experience sleep disturbances during pregnancy (1). The American Pregnancy Association says that insomnia of the mother is not harmful to the baby (2). However, a limited observational study on 131 women in their ninth month of pregnancy indicated that poor sleep may cause issues in labor and delivery process (3).
Also, having to deal with insomnia during pregnancy can be tiring. You might want to take medications such as Ambien to help you sleep better. However, is Ambien safe during pregnancy?
In this post, MomJunction tells you about the safety of Ambien, its side effects and a few safe and natural ways to deal with insomnia in pregnancy.
What Is Ambien?
Ambien, also known by its generic name zolpidem, is a prescription medication classified as a sedative-hypnotic drug. The medication is prescribed for short-term treatment of insomnia and sleeping troubles (4).
Can You Take Ambien While Pregnant?
The US Food and Drug Administration lists Ambien as a "Pregnancy Category C" drug, which means animal studies have shown adverse effects on the unborn baby, and there are no well-controlled studies in humans (5).
This means, it is not clear whether Ambien is safe during pregnancy in humans. So, the doctor might prescribe the drug only if the possible benefits outweigh the potential risks.
What If You Have Already Taken Ambien During Pregnancy?
If you have been on Ambien before your pregnancy, or have taken it during pregnancy without a prescription, then let your doctor know about it. The doctor would decide whether or not you can continue the drug, or change the dosage if needed. Do not stop taking the medication suddenly as it could impact you and the baby.
Can Ambien (Zolpidem) Cause Miscarriage?
There are few studies on the risk of miscarriage due to Ambien. More research is needed to understand the implication.
Can Ambien Increase The Chance Of Birth Defects In The Baby?
There is no evidence to show that Ambien, or any other medicine chemically similar to it, could cause birth defects in babies.
However, the US FDA states that the children born to mothers, who took sedative/hypnotic drugs, maybe at some risk of withdrawal symptoms during the postnatal period. Also, neonatal flaccidity (lack of force or vigor in muscles) has been reported in infants born to mothers who were on sedative/hypnotic drugs during pregnancy (5).
[ Read: Tips To Handle Pregnancy Insomnia Without Sleeping Pills ]
How Can Ambien Affect The Pregnancy?
Multiple studies have examined the effect of hypnotic benzodiazepine receptor agonist and reported no significant adverse neonatal outcomes (6).
Premature birth: A retrospective cohort study in Taiwan found that pregnant women who used Zolpidem had an increased risk of low birth weight, and/ or cesarean and preterm delivery. But this study did not include other contributing factors such as tobacco and alcohol.
Low birth weight babies: A population-based retrospective cohort study in Sweden found that, pregnant women who were exposed to Zolpidem showed an increased risk of low birth weight in babies. However, this study too did not consider other contributing factors.
So, there is no definitive evidence to state that the use of Zolpidem could affect pregnancy.
However, there are a few general side-effects, including dizziness, drowsiness, and diarrhea (5). Therefore, do not take the medicine without consulting your doctor.
Does Ambien Cause Withdrawal Symptoms For The Mother Or Baby?
Abrupt termination of the medication might result in general withdrawal symptoms such as (5):
Fatigue
Flushing
Anxiety and spasms
Stomach cramps and pain
Uncontrollable crying
Nausea and vomiting
Sleeping difficulties
Lightheadedness
Panic attacks
Nervousness
Some babies could also have breathing difficulties, low body temperature, and limp and weak muscles during birth (7). Your doctor will, therefore, recommend additional monitoring and testing during pregnancy or after delivery.
Next, we answer a few common queries on taking Ambien during pregnancy.
Frequently Asked Questions
1. Is it safe to take Ambien in the first trimester?
A study by British Columbia found that a dual drug exposure such as an antidepressant and benzodiazepines (such as Zolpidem) had an increased risk of congenital heart anomalies (5).
2. Does Ambien cross the placenta?
Yes, Ambien crosses the placenta and could bring in less optimal obstetrical outcomes. It is likely to cause risks such as low birth weight and preterm labor (8).
Safe Alternatives To Deal With Insomnia During Pregnancy
During pregnancy, you should go for medications only when the doctor prescribes them. If you are pregnant and insomniac then, here are a few safe alternatives.
Listen to soothing music before bedtime
Reduce screen time at night, thereby reducing exposure to the blue light
Take a warm shower/ bath before bedtime
Have a massage or change the sleeping position and keep the room cool
Avoid naps during the daytime
[ Read: Activities To Avoid During Pregnancy ]
If none of these measures improves your sleep, your doctor may prescribe Ambien or any other medication for addressing sleep difficulties. In such a case, use medicine as recommended.
References:
MomJunction's articles are written after analyzing the research works of expert authors and institutions. Our references consist of resources established by authorities in their respective fields. You can learn more about the authenticity of the information we present in our
editorial policy
.
Recommended Articles:
The following two tabs change content below.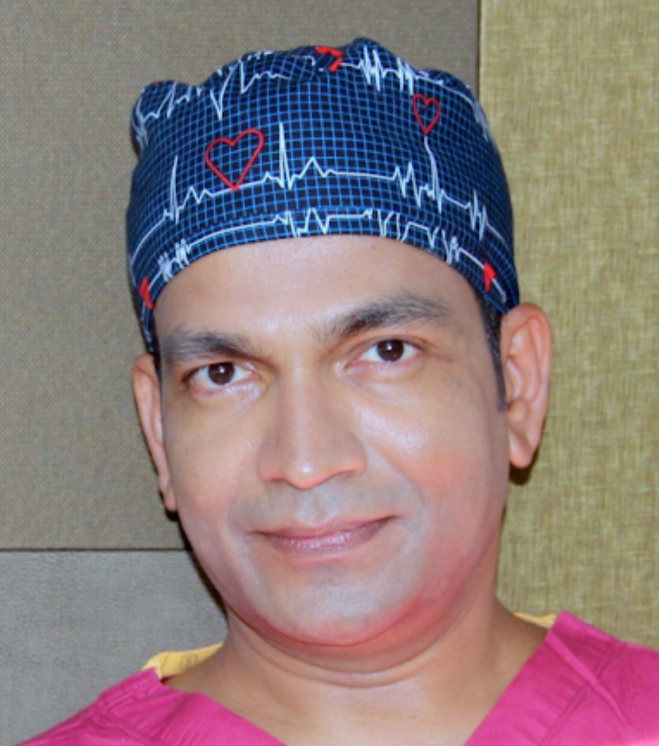 Dr Sachchidananda Maiti
(MD)

Dr Sachchidananda Maiti is a practising Consultant Gynaecologist & Obstetrician in Manchester, UK both in the National Health Service (NHS) and in private care at Pall Mall Medical. He has had decades of clinical experience in the UK and abroad. He specializes in managing high risk early pregnancy complications and a variety of gynaecological conditions using ultrasound scan, colposcopy, laparoscope...

more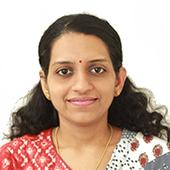 shreeja pillai
Shreeja holds a postgraduate degree in Chemistry and diploma in Drug Regulatory Affairs. Before joining MomJunction, she worked as a research analyst with a leading multinational pharmaceutical company. Her interest in the field of medical research has developed her passion for writing research-based articles. As a writer, she aims at providing informative articles on health and pharma, especially related to...
more