About 78% of women experience sleep disturbances during pregnancy (1). Severe or benign insomnia can impact the quality of your life but can be managed with short-term interventions such as medications. Ambien (Zolpidem), a sedative drug, is one such commonly prescribed medication for treating insomnia or sleep problems in pregnant women. But how safe is this medicine for to-be-moms?
In this post, MomJunction tells you all about taking Ambien during pregnancy and precautions to ensure the safety of the mother and the baby.

What Is Ambien?
Ambien, also known by its generic name zolpidem, is a prescription medication classified as a sedative-hypnotic drug. The medicine is designed to have a short-term effect and does not result in a hung-over feeling or morning sickness. Also, it is not known to accumulate in the body, even when taken on consecutive nights (2).
Can You Take Ambien While Pregnant?
Yes. You can take Ambien during pregnancy only if its potential benefits are greater than the risks to the mother or the baby. The drug is listed under "Pregnancy Category C" of drugs by the US Food and Drug Administration (FDA), which means animal studies have shown adverse effects on the unborn baby, and there are no well-controlled studies in humans (2).
What If You Have Taken Ambien During Pregnancy?
If you have been on Ambien before your pregnancy, or have taken it during pregnancy without a prescription, then let your doctor know about it. The doctor would decide whether or not you can to continue the drug, or change the dosage if needed. Do not stop taking the medication suddenly as it could be dangerous for you and the unborn baby.
Can Ambien (Zolpidem) Cause Miscarriage?
There are very few studies on the chances of miscarriage due to Ambien. More research is needed to get a definitive answer to it.
Can Ambien Increase The Chance Of Birth Defects In The Baby?
Medications may cause congenital disabilities in the baby if taken during the 12th week of pregnancy when most internal organs of the fetus are formed. However, no study showed that Ambien or any other medicine chemically similar to it might cause birth defects in babies. More research is needed for reassurance, as only a small sample of women, and a few studies have been conducted on the subject so far.
Some reports, however, indicate possible side-effects of taking Ambien when you are pregnant.
How Can Ambien Affect The Pregnancy?
Only a few reports show that the use of Ambient can affect your pregnancy (3).
Premature birth: One large study found that pregnant women who used Zolpidem during pregnancy are at an increased risk of preterm delivery. Two smaller studies did not agree with this conclusion, but they are not considered as reliable as studies with a larger sample.
Low birth weight babies: Exposure to Zolpidem in higher doses during late pregnancy increased the chance of low birth weight in babies.
The general side-effects of Ambien include dizziness, drowsiness, and diarrhea (2). If you do notice these symptoms, consult your doctor to discontinue the medication eventually, and no abruptly.
Does Ambien Cause Withdrawal Symptoms For The Mother Or Baby?
Abrupt termination of the medication might result in general withdrawal symptoms such as (2):
Fatigue
Flushing
Anxiety and spasms
Stomach cramps and pain
Uncontrollable crying
Nausea and vomiting
Sleeping difficulties
Lightheadedness
Panic attacks
Nervousness
Some babies could also have breathing difficulties, low body temperature, and limp and weak muscles during birth (4). Your doctor will, therefore, recommend additional monitoring and testing during pregnancy or after delivery.
Next, we answer a few common queries on taking Ambien during pregnancy.
Frequently Asked Questions
1. Is it safe to take Ambien in the first trimester?
Yes, it is likely to be safe when taken in the first trimester, although there is no evidence linking use of zolpidem in the first trimester of pregnancy with any risk of congenital abnormalities (5).
2. Does Ambien cross the placenta?
Yes, Ambien crosses the placenta and could bring in less optimal obstetrical outcomes. It is likely to cause risks such as low birth weight and preterm labor (6).
It is safe to say that hypnotic sedatives such as Ambien are not safe during pregnancy as they are likely to affect the newborn adversely. It is better to rely on non-drug remedies such as:
Listening to soothing music before bedtime
Reducing screen time at night
A warm shower before bedtime
A massage, or change in the sleeping position
Avoiding naps during the daytime
If none of these measures improve your sleep, your doctor may prescribe Ambien or any other medication for treating sleep difficulties. In that case, use the medicine as recommended to avoid any complications.
Did you take Ambien during pregnancy? Do you have any tips for dealing with insomnia during pregnancy? Share your experiences in the comments section, for the other moms.
The following two tabs change content below.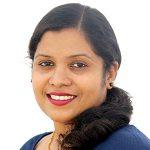 Latest posts by Rebecca Malachi (see all)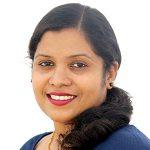 Rebecca Malachi
She is a Biotechnologist with a proficiency in areas of genetics, immunology, microbiology, bio-engineering, chemical engineering, medicine, pharmaceuticals to name a few. Her expertise in these fields has greatly assisted her in writing medical and life science articles. With 8+ years of work experience in writing for health and wellness, she is now a full-time contributor for Momjunction.com. She is passionate about giving research-based information to readers in need. Apart from writing, she is a foodie, loves travel, fond of gospel music and enjoys observing nature in silence. Know more about her at: linkedin.com/in/kothapalli-rebecca-35881628