Glucosamine sulfate is a naturally occurring chemical found in the fluid around the joints in our body. Shellfish are one of the dietary sources of glucosamine. It is also synthesized artificially or taken from natural sources to manufacture in the form of supplements.
Glucosamine is likely to provide pain relief in the case of osteoarthritis of knees; it might also help in slowing down the breakdown of joints (1).
In this post, MomJunction tells you whether glucosamine is safe during pregnancy.
Can You Take Glucosamine During Pregnancy?
There is no sufficient information regarding the safety of glucosamine during pregnancy. A study conducted on pregnant women by the University of Toronto stated that there was no increased risk of major malformations or other adverse fetal effects on using glucosamine during pregnancy (2). The research report also stated that this study utilized limited data, and may have limitations.
The research paper 'Over-The-Counter Medications in Pregnancy,' observes that "glucosamine use by pregnant women with painful arthritis appears to be safe." It also cited a study among 54 women where only one major malformation was found, and other birth defects such as stillbirth, abortion, preterm birth, or other maternal morbidity were not found (3).
However, as there are no well-controlled studies to determine the safety of glucosamine supplements during pregnancy, you should take them only under the supervision of your doctor.
What Is The Recommended Dosage Of Glucosamine During Pregnancy?
According to The Arthritis Foundation of South Australia, the recommended dosage of glucosamine sulfate is 1500mg a day. It should be noted that different brands have different concentrations of glucosamine, so read the labels carefully before consuming the supplements (4).
What Are The Side Effects Of Glucosamine During Pregnancy?
There are no adequate studies to determine the side effects of glucosamine on the fetus. However, here are some general side effects of glucosamine on the user (4).
If the supplement is made from shellfish, then there is a possibility of triggering an allergic reaction if you are allergic to shellfish.
Heartburn
Diarrhea and nausea
Constipation
Glucosamine is a type of sugar, so seek doctor's advice before taking it if you have diabetes
There is no adequate research on the safety of the drug during pregnancy, and the existing studies show that the effectiveness of glucosamine supplements is unclear (4). Take them only upon a doctor's prescription.
Did you take glucosamine during your pregnancy? Were they effective? Share your experience with us in the comment section below.
This post is for informational purposes only and is not a replacement for a doctor's consultation. Do not use any medication without talking to your doctor.
Reference
Recommended Articles:
The following two tabs change content below.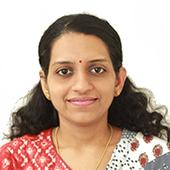 shreeja pillai
Shreeja holds a postgraduate degree in Chemistry and diploma in Drug Regulatory Affairs. Before joining MomJunction, she worked as a research analyst with a leading multinational pharmaceutical company. Her interest in the field of medical research has developed her passion for writing research-based articles. As a writer, she aims at providing informative articles on health and pharma, especially related to...
more