Glucosamine is a natural substance present in the body that supports the formation of cartilage, ligaments, and tendons and is found in the fluid that cushions our joints. Therefore, glucosamine supplements are used to manage osteoarthritis (1).
However, you should consult with your doctor before using glucosamine when pregnant. Pregnancy may change the way most substances react in the body. Moreover, some supplements or medications may not be safe for the growing fetus.
Glucosamine may help decrease the pace of breakdown of joints, but is it safe for pregnant women? Continue reading this post, which explains whether the consumption of glucosamine supplements during pregnancy is safe and its potential side effects.
Can You Take Glucosamine During Pregnancy?
There is no sufficient information regarding the safety of glucosamine during pregnancy. A study conducted on pregnant women by the University of Toronto stated that there was no increased risk of major malformations or other adverse fetal effects on using glucosamine during pregnancy (2). The research report also stated that this study utilized limited data, and may have limitations.
The research paper 'Over-The-Counter Medications in Pregnancy,' observes that "glucosamine use by pregnant women with painful arthritis appears to be safe." It also cited a study among 54 women where only one major malformation was found, and other birth defects such as stillbirth, abortion, preterm birth, or other maternal morbidity were not found (3).
However, as there are no well-controlled studies to determine the safety of glucosamine supplements during pregnancy, you should take them only under the supervision of your doctor.
What Is The Recommended Dosage Of Glucosamine During Pregnancy?
The general recommended dosage of glucosamine is 1500mg per day. Since different brands have different concentrations of glucosamine, you should read the labels carefully before consuming the supplements  (4). Also, the dosage may or may not vary for pregnant women, and you must consult your Ob/Gyn before consuming the medicine.
What Are The Side Effects Of Glucosamine During Pregnancy?
There are no adequate studies to determine the side effects of glucosamine on the fetus. However, here are some general side effects of glucosamine on the user (4).
If the supplement is made from shellfish, then there is a possibility of triggering an allergic reaction if you are allergic to shellfish.
Stomach cramps
Diarrhea and nausea
Glucosamine is a type of sugar, so seek doctor's advice before taking it if you have diabetes
Frequently Asked Questions
1. Does glucosamine affect fertility?
There is no clear data available on the impact of glucosamine on fertility. A few studies on humans and animals have shown that glucosamine can inhibit decidualization of the endometrium (changes in the lining of the uterus for implantation). The fertilized ovum may not implant, and pregnancy may not occur if the endometrial lining is not ideal for implantation (6). However, more research is needed to establish a correlation.
2. Can I take glucosamine when trying to conceive?
You may avoid glucosamine if you are planning to conceive. Studies on animals show a possibility of congenital anomalies and reduced fetal size associated with glucosamine intake. This may also increase the risk of developing gestational diabetes (7).
3. Who should not take glucosamine?
Those with asthma, diabetes, high cholesterol, high blood pressure, and glaucoma should avoid using glucosamine since it can worsen these conditions. Glucosamine can be produced from shells of lobster, crabs, or shrimps. So people with a shellfish allergy should avoid it (1).
4. Can glucosamine cause weight gain during pregnancy?
Animal studies have shown that glucosamine can cause body weight gain due to a reduction in insulin response. The outcome may vary depending on the diet and other lifestyle factors (8)
5. Can glucosamine make me bloated?
Most people tolerate glucosamine well. However, it may cause stomach cramps and bloating in some people. These effects may vary depending on your health status and doses, so you may ask your healthcare provider for a more personalized opinion (9).
During pregnancy, any supplement or medication needs to be taken with caution. Although consumption of glucosamine when pregnant is not likely to show any major adverse effects, there is a lack of proper research and data about its safety and efficacy (2) (5). Therefore, if you suffer from pain or arthritis problems, consult your doctor before planning to take glucosamine supplements. In addition, your doctor can suggest the dosage and alternatives. Therefore, it helps you avoid side effects, such as diarrhea, allergy, and heartburn.
This post is for informational purposes only and is not a replacement for a doctor's consultation. Do not use any medication without talking to your doctor.
References:
MomJunction's articles are written after analyzing the research works of expert authors and institutions. Our references consist of resources established by authorities in their respective fields. You can learn more about the authenticity of the information we present in our
editorial policy
.
The following two tabs change content below.

Shreeja holds a postgraduate degree in Chemistry and diploma in Drug Regulatory Affairs from the University of Mumbai. Before joining MomJunction, she worked as a research analyst with a leading multinational pharmaceutical company. Her interest in the field of medical research has developed her passion for writing research-based articles. As a writer, she aims at providing informative articles on health...
more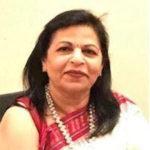 Dr Anita Gupta is currently working in University College of Medical Sciences (Medical School) & Guru Teg Bahadur Hospital, Delhi. She has been practicing as a gynecologist & obstetrician for the past 31 years and as a lactation consultant for 18 years. Dr. Gupta is a fellow of Indian College of Obstetricians and Gynaecologists, and a master trainer and course...
more