Disney is that magical world where children dream of being in. They love having Disney-themed parties and merchandise, and you can make the event more exciting by including Disney trivia questions for kids. The beautifully colored characters and the surreal Disney world don't leave any stone unturned to attract the little ones. So, if you are planning a Disney-themed party, we can help you find some exciting trivia questions that even adults will be interested in. Keep reading this post for a list of such fun and interesting trivia questions from various shows and movies of Disney.
35 Disney Trivia Questions
1. Which six Disney characters are known as the "Sensational Six"?
Answer: Mickey Mouse, Minnie Mouse, Donald Duck, Daisy Duck, Goofy, and Pluto are known as the "Sensational Six" in the Disney universe. 
2. What is the name of Aladdin's lost father?
Answer: Cassim 
3. In "The Little Mermaid II: Return to the Sea," who was Morgana?
Answer: Ursula's younger sister 
4. What is the name of the evil fairy who cursed Princess Aurora?
Answer: Maleficent is an evil fairy who, after not being invited to a christening, cursed the infant Princess Aurora to die before the sunset on Aurora's sixteenth birthday. 
5. Who is Princess Ariel's best friend in "The Little Mermaid?"
Answer: Flounder, the fish 
6. Which actress played the role of twin sisters in Disney's "The Parent Trap?"
Answer: Lindsay Lohan 
7. What is the name of Jasmine's pet tiger?
Answer: Rajah 
8. In "The Lion King" movie, where was Simba born?
Answer: Pride Rock 
9. What song do Timon and Pumba teach Simba in the "The Lion King?"
Answer: Hakuna Matata 
10. What is the name of Disney's first African-American princess?
Answer: Tiana, a fictional character of the animated feature film "The Princess and the Frog."
11. Who played the role of Mowgli in 2016's "The Jungle Book?"
Answer:  Neel Sethi
12. What do other animals call Mowgli in "The Jungle Book?"
Answer: Man-Cub 
13. What group of animals raise Tarzan in the "Tarzan" film?
Answer: Gorillas 
14. What were the names of the seven dwarfs in the movie "Snow White and the Seven Dwarfs?"
Answer: Doc, Grumpy, Happy, Sleepy, Bashful, Sneezy, and Dopey 
15. Who is the first Disney Princess with a star on the Hollywood Walk of Fame?
Answer: Snow White
16. What is Mickey's Toontown?
It is a themed land at Disneyland and a recreation of Mickey's neighborhood. It is a place for people to meet popular characters, such as Mickey Mouse, Minnie Mouse, Donald Duck, Goofy, and others.  
17. Who visits the workshop and brings Pinocchio to life?
Answer: A blue fairy 
18. Pluto is also known as?
Answer: Pluto the Pup 
19. Elsa in Disney's "Frozen" is the princess of which kingdom?
Answer: Elsa is introduced as a princess of the fictional Scandinavian kingdom of Arendelle. 
20. What is the name of the gigantic snow creature that Elsa creates to send Anna, Kristoff, and Olaf away?
Answer: Marshmallow
21. What was the name of the old lady who knew about the magic in Rapunzel's golden hair?
Answer: Mother Gothel 
22. What is the name of the song that Cinderella and Prince Charming dance to at the ball?
Answer: "So this is love" 
23. Who is the first Disney character to be a superhero?
Answer: Super Goof is Goofy's alter ego, which turns into a superhero by eating super goobers (peanuts).
24. Name the fictional character who is known as "a symbol of the magic of Disney."
Answer: Tinker Bell, a fictional character from Disney's 1953 film "Peter Pan." 
25. What is the name of Mowgli's best friends in the "The Jungle Book?"
Answer: Baloo, the bear, and Bagheera, the panther 
26. How many fingers does Mickey Mouse have?
Answer: Mickey Mouse has three fingers and a thumb. 
27. The character Buzz Lightyear from "Toy Story" was named after which famous astronaut?
Answer: Buzz Aldrin, he and Neil Armstrong were the first two humans to land on the Moon. 
28. Name the chipmunk brothers who often appeared in Donald Duck cartoons.
Answer: Chip and Dale, also known as Chip 'n' Dale 
29. What is the name of the fictional city in the film "Monsters, Inc.?"
Answer: Monstropolis
30. What is the name of Elsa's younger sister in "Frozen?"
Answer: Princess Anna 
31. In "Winnie-the-Pooh," what type of animal is Eeyore?
Answer: Donkey 
32. Who is the first Native American Disney princess?
Answer: Pocahontas 
33. What does Thumper try to teach Bambi when winter comes?
Answer:  How to ice skate on the frozen pond 
34. Who bullies pigeons out of their food in Disney's "Bolt?"
Answer: Mittens, the cat
35. What is the name of Merida's parents in Disney's "Brave?"
Answer: King Fergus and Queen Elinor
The Disney world is fascinating for children and adults alike. Therefore, these Disney trivia questions for kids are a fun way to engage and amuse them. These questions are perfect for being used on a weekend getaway, at birthday parties, or as a fun game with family and friends. You might have come across several Disney characters on theme party decor sets at stores, theme-based napkins, and paper plates. You may incorporate any of these items to add elements of joy. So, watch your children get excited and thrilled to shout out the correct answers.
The following two tabs change content below.

Sravani holds a post-graduate degree in Biotechnology from SRM University, Chennai. Being an avid reader, she keeps herself up to date with research. Her interest lies in teaching new things to children in creative ways. For MomJunction, she covers literature and information/ facts articles for kids. Sravani likes to unwind by teaching to her son, spending time with her family,...
more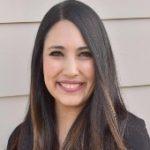 Alicia Spomer is the founder of Life Anchors Counseling, a private practice that specializes in the treatment of mental health in children, adolescents, and young adults. She is a Nationally Certified Counselor with a masters in professional counseling as well as a post master's degree in child & adolescent disorders from Grand Canyon University. With 10 years of experience in...
more