Had a long tiring day at work? Feel exhausted after household chores? Now you have another daunting task to finish, clearing up your child's messy room. Sounds like a huge task. This is something almost every parent goes through, and nothing seems to help.
To declutter your children's bedroom, try incorporating these creative and easy ideas for storage. These can help you organize better, save time and help kids find their stuff easily. Here, we have listed out some fun and creative kids room storage ideas that you may try.
45 Kids Room Storage Ideas
1. Fabric bins
You can tuck away used clothes or your children's toys into some funky cool fabric bins or storage baskets. These baskets can be kept inside the closet or aligned by the wall at a corner.
2. Closet storage baskets
Arranging clothes in storage baskets inside the closet can be a smart way to organize the space for more storage. You can also use baskets with lids and stack them on top of each other and label each of them.
3. Spice racks as shelves
The spice racks can be a creative way for recycling the household stuff that you no longer require for storage. You can paint and mount them up as wall shelves to store your child's toys, art supplies, or books.
4. Labelled drawers
You can label all the storage containers, bins, and baskets. This time-saving organization idea can also help your children find what they need without rummaging through all the baskets.
5. Slide-out bed drawers
Under the bed storage can be useful with slide-out drawers. You can put blankets, pillows, sheets, and books into these drawers.
6. Hooks
These can be used when you don't wish to crowd your floor space. You can hang towels, a couple of coats, sweaters, or shirts that your child may wear frequently. Children can also hang their backpacks on the hooks and take them off easily while going out.
7. Ladder storage
Wooden ladders bring an aesthetic feature while giving a modernized bedroom look. You can create a stylish book corner for your children with the leaning ladder and encourage your child to develop reading habits.
8. Cans or jars as organizer
Clearing the desk every time your child needs to use it can be tedious. Using old glass jars or tin cans lying around to store the stationary or art supplies. You may also decorate it as per your children's liking. This will prevent them from misplacing their stationery and having a designated space for their craft supplies.
9. Hangers behind doors
These otherwise blank spaces can be well utilized for your child's bedroom. You can hang some hooks to the bathroom and bedroom doors. Now utilize these hooks to hang towels, bathrobes, or to store stuffed toys.
10. Plastic baskets
These are lightweight and easy to carry. You can place a few plastic baskets or buckets inside the shelf and label each of them according to whatever is being stored in them. This saves time and provides easy access.
11. Curved bookshelf
You can arrange your child's books, toys and place some bins at the bottom of the shelf to store clothes. The curved look gives an impression of a space-saving bookshelf that is also ideal for smaller rooms.
12. Cubbies
Cubbies are quite popular when it comes to storage. You can use the cube organizer as a shelf or with bins and baskets for a more organized look. You can label each bin and use them for storing clothes, stuffed animals, and books.
13. All-in-one art & craft station
You can buy or build an all-in-one art supply station for your child. This can have built-in storage cabinets for all their supplies, along with an art desk.
14. Elevated beds
The bed alone, at times, takes up most of the space in the room. You can increase the height of the bed for an underneath storage space and fit in a cupboard for the big blankets, pillow, and books.
15. Floating shelves
Utilize a blank wall space with some floating shelves. You can mount wooden shelves onto the wall and use them for photos, stuffed animals, or for stacking books.
16. Closet storage
The closet is the go-to place for storing multiple things. Using bins and baskets inside the closet can help you create space for more items, such as shoes, and toys. You can also try hanging a few clothes that will free up some shelf space in the closet.
17. Wall shoe storage
Instead of storing shoes randomly anywhere in the room, you can get creative and make a DIY wall shoe rack with tin cans or PVC pipes. Place them on walls with the open side facing towards you for easy access.
18. Bins for accessories
Small bins can be used for your child's accessories. These bins can be kept on shelves or in the cabinets, which could help in keeping the dresser tidy and clutter-free.
19. Multipurpose shoe storage
If you have an extra hanging shoe organizer lying around, put it to use. You can hang this on the walls or behind the door to tuck away things like socks, toys such as barbies and stuffed animals, or art and craft supplies.
20. Bunk beds
You can opt for a bunk bed instead of two or more beds. Bunk beds are ideal for the best utilization of bedroom space. The addition of stairs and cupboards to the bunk beds can provide extra storage space for clothes, pillows, and sheets.
21. Hammocks
Hammocks can be a good relaxation spot for your child and their toys. Tie the toy hammock in the bedroom corners or by the side of the walls to store some stuffed animals.
22. Corner storage
When it comes to organizing, don't leave out the corners. You can either add hanging shelves or angled bookshelves. These can be multifunctional storage spaces to help you organize better.
23. Customized labeled boxes
You can use customized labeled boxes to store all the different items, including clothes, toys, books, art, and craft supplies. This can be convenient for your children to clean the room as they simply need to find the specific box and pop their stuff in.
24. Rolling carts
Rolling carts are a smart and fun idea for your children to carry their belongings with them. You can use these carts as storage for books, toys, pillows, and blankets that they can slide underneath their beds when not in use.
25. Window seats
If you have a window in the room, you can utilize the space under it as a multipurpose storage unit. You can either add drawers or a liftable seat and store blankets, pillows, stuffed toys, books, or seasonal clothes to save some closet space.
26. Bedside table
Add a slide-out desk underneath the bedside table to store a few bedtime story books or small toys. Things your children may need when in bed can be kept closer to them.
27. Dresser-cum-closet
This is a smart and stylish storage idea for a small bedroom. Removing the dresser from the bedroom and placing it inside an open closet can save a ton of bedroom space.
28. Clear containers
If you're low on closet storage, you can use clear plastic containers. These simple, cost-effective storage boxes can be stacked on top of each other while providing easy access due to their see-through feature.
29. Blanket baskets
Sometimes there may not be enough cupboard storage in your child's bedroom for extra blankets. You can artistically display them in bamboo baskets and create an out-of-the-magazine bedroom look.
30. Loft beds
Loft beds can be versatile storage units. You can get as creative as you want with it and add underneath cupboards, stairs with storage space, or a study desk.
31. Hats-on-walls
Children can show off their hats and caps by hanging them on wall hooks. This adds a modern touch to the bedroom design and saves plenty of ground space.
32. Headboard storage
Headboards with storage spaces can provide a space-saving storage unit. You can keep books, plants, photo frames in the headboard cupboards to save tons of bedroom space.
33. Footboards
Despite being uncommon, these footboards make a great storage space. You can place a bench or a couch at the foot of the bed and keep books, pillows, blankets, or towels underneath storage space.
34. Milk crates
You may have milk crates lying around in the house. Create a DIY shelf out of these crates by mounting them on the walls as floating shelves for books, toys, or art supplies.
35. Floating desk
For smaller bedrooms, you can try to free as much floor space as possible. You can buy or build a floating desk, mounted on the wall, for children to use.
36. Magazine holders
Magazine holders come in different shapes and sizes, making them ideal for storing books, flip-flops, purses, pouches, or wallets. You can place them on the table or dresser to avoid clutter.
37. Paper towel roll stand
You can get creative with this DIY project. This out-of-waste paper towel roll stand for storing bracelets, watches, and rubber bands can be a good way to keep your child's table or dresser clutter-free.
38. Magnetic wall
You can use metal sheets on the wall and attach magnetic hooks to hang jewelry, toys, or other accessories.
39. Under-the-floor storage
You can build under the floor compartments with easy liftable hinged doors. This can create more bedroom space for your child and provide great storage for blankets, pillows, and off-season clothes.
40. Built-in shelves
Shelves built into walls can be a good one-time investment. You can build an all-in-one storage unit for your child's room and create an open bedroom space.
41. Wooden crates
Wooden crates can be used as bookshelves or to store clothes, toys and more. You can either mount these on the walls or stack them on top of each other.
42. Bedside pocket organizer
These can come in handy if you do not have enough space for a bedside table. You can put your children's favorite book, socks, or electronic items in the bedside pocket organizer that can remain within their reach.
43. CD racks
You can use your old CD racks to stack up books, clothes, shoes, toys, and board games. This can also be a budget-friendly way to organize your children's room.
44. Tin buckets
Use tin buckets for storing used clothes, stuffed toys, or small toy cars. You can label each tin bucket and hang them on the wall for an artistic look.
45. Vertical shelves
For smaller bedrooms, big shelves or storage units may give the room a congested look. This vertical storage can make the room look bigger and airier.
With these storage ideas, you can make the most out of the available space in the bedroom. These creative and easy storage ideas can help you declutter your child's bedroom and create an organized space convenient for kids and everyone else in the family.

References:
MomJunction's articles are written after analyzing the research works of expert authors and institutions. Our references consist of resources established by authorities in their respective fields. You can learn more about the authenticity of the information we present in our
editorial policy
.
The following two tabs change content below.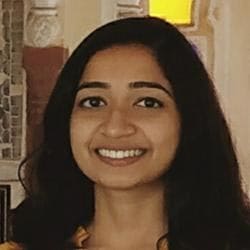 Deepa Thomas
Deepa Rachel Thomas holds a master's degree in English from the English and Foreign Languages University, Hyderabad. She has experience editing academic content for research scholars, reviewing the work of several B2B clients, and working closely with fiction/non-fiction writers. She worked as a mentor for young children at an NGO that focuses on helping children develop their language and soft...
more