Kindness is a virtue that defines a person overall. Inculcate this positive attribute in your munchkins by teaching them kindness activities for kids from our post. An act of kindness can help someone in dire need and inspire them to do the same. Teaching the significance of kindness in the formative years will make the good samaritans for tomorrow. It also makes them compassionate and considerate towards other's needs. So read through our post and start practicing the activities with your little ones and make them better people who can change the world.
Advantages Of Teaching Kindness To Kids
Kindness is a form of self-love. The kinder you are to others, the kinder you are to yourself. Here are some advantages of teaching kindness to children.
1. Kind people are happier
When you are kind to someone, it increases the levels of endorphins in your body (1). Endorphins are known as happy hormones, and with an increase in them, you feel happier and content.
2. Kind people do not bully
Kind people are empathetic to other people's feelings and rarely resort to bullying. They are more likely to draw people nearer with their kindness and befriend them. This reduces their chances of getting bullied too.
3. Kind people have better self-esteem
When you help someone or make someone feel better, you get a boost of self-esteem and confidence (2). A study published in the Journal of Research on Adolescence suggests that acts of kindness towards strangers than family or friends had a greater positive impact on an individual's self-esteem (3).
4. Kind people are healthier
Besides endorphins, hormones such as dopamine and serotonin are released in your body when you show kindness to someone (4). These hormones combat stress and anxiety and heighten a person's sense of well-being. They also improve your mood and keep your mental health in good condition.
20 Kindness Activities For Kids
Teach kindness actively to children and be kind yourself, as children learn by watching you. With these kindness activities for kids, you will be able to instill the quality of kindness into them.
1. Make a kindness jar
Convert a mason jar into a kindness jar. Whenever your child does anything thoughtful and kind, write it on a post-it note and put it into the jar. This is a visual reminder for you and your child about how kind they are. You can also remove them and read them together at the end of each year.
2. Raise funds for the needy
Let your children pick the cause they wish to support and raise funds for it. Assist them in the activities, but let them do the majority of the work. Help them design pamphlets, print them out, distribute them among neighbors and friends, and sell their goods (cakes, lemonade, cleaning services, crafts, etc.).
They could then donate the funds to the cause. It might not be a considerable amount, but it will give your children a sense of accomplishment.
3. Thank a community helper
Our society functions smoothly because of various community helpers. Ask your children to think of some people who make the community better. They could think of doctors, nurses, teachers, police personnel, firefighters, garbage collectors, etc. Let your children make a card for the helpers they meet and see their faces light up as your children hand it over to them.
4. Make birthday boxes
Make someone's day memorable by celebrating your child's birthday in a special way. Assemble boxes of random gifts and decorations to distribute among people who cannot afford to celebrate their birthdays in a good way.
5. Write sidewalk messages
All you need is chalk, and you are set for this activity. Everyone likes some appreciation, and your children can write an encouraging message on the sidewalk for a particular person or a community. These happy messages make everyone smile and make their day better, even those who have not been mentioned in it.
6. Donate clothes to needy people
While fundraisers are great, younger children might not be as invested in them as older children as they often cannot see any direct impact on the way the money is used.
Instead, try this activity as it is more tangible and gives your child the happiness of donating. Let your children choose the clothes they do not need anymore and give them away.
7. Write "Thank You" notes
If your children already write thank you notes to everyone after the holidays, they will have an idea of what to do. However, this activity is not restricted to thanking everyone after receiving gifts but to everyone they feel has positively affected their lives. Ask them to write a happy note or draw a picture and appreciate them for being in their life.
8. Care for animals
Caring for animals is one of the best ways to show kindness. Children often love doing such activities. Go to a nearby shelter to volunteer or feed the street dogs.
9. Make blessing bags
This activity will make your children appreciate the little things they take for granted in their lives. Pack blessing bags with a few daily utilities, such as body soap, toothpaste, toothbrush, hand towel, socks, wipes, dish soap, and detergent. Distribute these among the homeless or people affected by a natural calamity.
10. Make a kindness craft
A kindness craft is something your child can easily make. Your children will be keen to make this and get inspired from it to be kind every day. Create a rainbow or a heart with construction paper, glue a few strings on the underside of the craft so that they hang. Use post-its or small paper cut-outs to write various kindness quotes. Glue these to the free end of the strings and display the craft in a prominent place.
11. Make kindness paperweights
Kindness paperweights are easy to make and spread a lot of cheer. Find smooth rocks on your walks. Wash them thoroughly and paint them in bright colors. Decorate them with googly eyes or write positive messages on them. Gift them to the people you value in your life.
12. Make a love letterbox
This activity is easy to do even if your children are pretty young. All you need is cardstock and some popsicle sticks. Fold the cardstock to make a hollow tube and secure the edges together. Write little kindness tasks on the popsicle sticks and put them in the tube daily. You can write simple tasks for young children such as "Hold the elevator door open," or "Help someone carry their bag."
13. Gift love clips
Gifting love clips is the best way to show appreciation and surprise someone. You will get several printable materials on the Internet for love clips, or you can make them yourself too. Cut a circle or a square out of construction paper, draw something, and write a positive message. Glue a clothespin behind it, and you are done. Clip it on a pillow or your children's t-shirt for them to display it proudly.
14. Make kindness bookmarks
If your children love reading books, they can make these cute kindness bookmarks for themselves and other avid readers they know. These bookmarks are easy to make, and your child can gift them with their favorite book as well. Cut cardstock into 2"x8" strips and punch a hole at the top. Tie a ribbon through it. Decorate the bookmarks however you wish and write a kind message.
15. Make paper chains
This is a great way to remind your children to be kind and tell them that kindness matters. Cut colorful construction paper into strips and ask your children to write down every kind act they have done. They can include acts such as sharing toys with their siblings or helping mom with her work. Make a paper chain with these strips and tell them that they can add to the chain every time they do a kind act.
16. Pass on bags of joy
Everyone needs a surprise occasionally, and these bags of joy do just that. They make the receiver smile and give your children the satisfaction of sharing their lunch with someone. Take a lunch bag and fill it with a water bottle, a cold drink, some store-bought snacks and chocolate bars, and a gift card that tells them how much they matter to your child.
17. Fix a wrinkled heart
This craft can help you reinforce the point to your children that harsh words can hurt people. Cut out a heart shape from red construction paper and a smaller heart from light-colored paper. Stick the smaller heart in the middle of the bigger one and write a sweet message on it that reminds children to never use harsh words.
Crumple some tissue, flatten it out again, and stick it around the smaller heart and on the bigger heart. Apply colorful band-aids on the tissue and write the kind words they can use. It shows that kind words heal a wrinkled heart.
18. Give compliments
Acts of kindness do not necessarily mean creating something and giving it away. A simple compliment could make someone's day. Telling someone they look good or they are doing a great job gives a big boost to people's self-esteem.
19. Give flowers
Children meet many people daily – people who need to be appreciated for the work they do. They can cut some flowers from their garden or buy some and present them to their teacher. They can also visit a nursing home and give some flowers to the patients and the nurses. These little acts cost little to us but mean a lot to the people who receive them.
20. Start a free lemonade stand
Who doesn't love some chilled lemonade on a sunny day? Set up a stall on your front lawn. Help your child prepare loads of lemonade and a pretty signboard. Get some cups, put a bin for disposal, and you are done.
Introducing some engaging kindness activities for kids is a great way of instilling them with the virtue of compassion. These activities help them learn about the act of giving and being empathetic towards others' needs and feelings. Encourage your children in some fun activities such as making cards for community helpers and celebrating their birthdays by distributing gifts and clothes to the needy. Further, giving flowers and compliments is also the ideal way to display kindness. These activities will help your children learn about the importance of kindness.
Infographic: Kindness Activities For Children
It is essential to teach your child the importance of being kind. To help your child learn about kindness, we prepared a list of activities that might come in handy. Engaging your child in these activities can help them be kind toward other beings. So, read on and stick the infographic to your little one's wall.
Key Pointers
Small acts of kindness boost a child's self-esteem and health.
Children can learn kindness through simple tasks such as sending out thank you notes or being a community and animal helper.
Giving some flowers or chilled lemonade or offering kind words or hugs are also acts of kindness.
References:
MomJunction's articles are written after analyzing the research works of expert authors and institutions. Our references consist of resources established by authorities in their respective fields. You can learn more about the authenticity of the information we present in our
editorial policy
.
The following two tabs change content below.

Nisha Bharatan is a freelance writer with experience in writing health and finance content for various Indian and international clients. After completing her engineering from Savitribai Phule Pune University, she did content marketing courses to complement her interest in writing. Nisha writes articles centered around kids' development, their activities, crafts, games, and fun elements that keep children and families entertained....
View Profile

›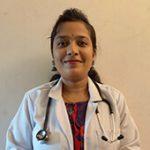 Dr. Sadhvi Mythili
(MBBS, Psychiatrist)
With a passion for reading and understanding about the human mind and how it functions, Dr Sadhvi Mythili took up Psychiatry after completing her graduation in Medicine from Kakatiya Medical College, Telangana. She pursued post graduation from the prestigious Asha Hospital. With over five years of experience in Psychiatry (adult and child), Dr. Mythili is currently working with Apollo Clinic...
View Profile

›