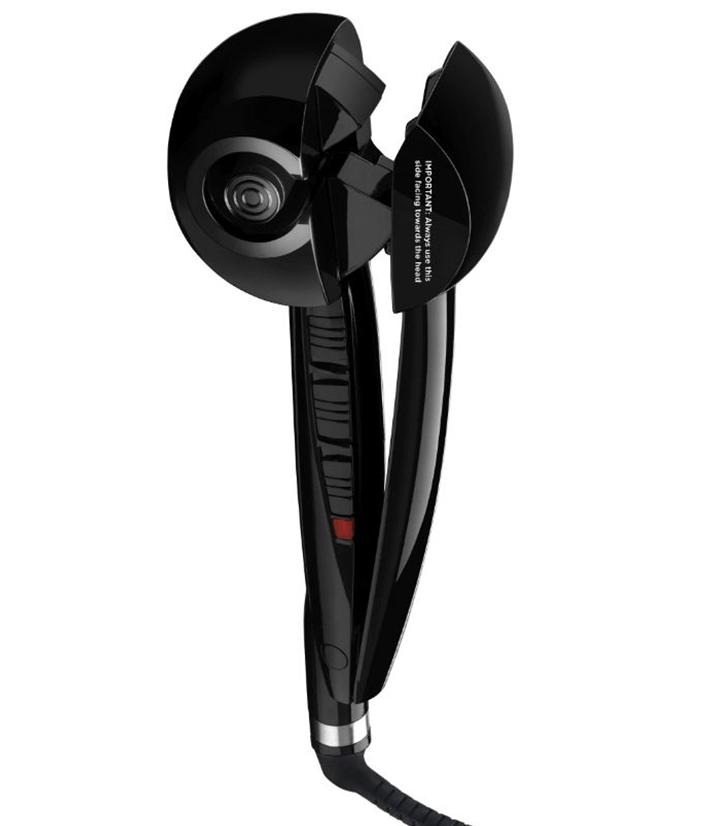 KREA Easy Curler Pro is an automatic curler that is perfect for beginners or those uncomfortable using curling irons. The tool is sturdy and a little bulkier than the traditional iron but does the job perfectly, nevertheless. It is a great and functional way to create bouncy curls. Also, comes really handy during those special occasions when you don't have to spend 1000 bucks just to get some  curls for your half updo in a sari or a romantic curls look on your lehenga.
How this works: Hair is automatically drawn into the ceramic curl chamber where it is gently heated from all sides to form a perfect curl. It has 3 timer settings (8,10 and 12 seconds) for different curl effects (Wavy, Medium Curl and Tight Curls) respectively. It also has Curl direction control, three settings that help you choose Left/Right/Alternate. Change setting to L while curling the left side of the hair. And change to R when curling the right side. Alternate, if you want a natural finish. Pretty simple really.
First Impressions: Contrary to what I expected, my hair didn't get stuck inside the chamber at all. This one time, the hair wasn't getting wound inside and there were a series of beeps to release, so I understood it was too much hair. But apart from that, no glitches! Basically, you place the curler where you want the curl to begin, with the open part of the curl chamber towards your head. Firmly close the handles together to allow the hair to be drawn into the curl chamber. Hold the curler closed until you hear a quick series of beeps, this is to signal that the curl is ready, then slowly release the handles to release the curl. Like I said, super simple and easy.
Easy To Use: This was easy to use both, while curling someone else's hair and while curling my own. In fact, I found it a bit easier to use on my self so I would commend the ergonomics of the design.
Curl Direction Control: I like this option that allows you to set the direction of the curl. It allows you to curl left, right or alternate according to your preference.
Time: It does take some time to do your entire head of hair with this tool as you can only use hair strands that are about an inch thick at a time. Also the hair must be completely dry.
Hair lengths: Works well for all hair lengths except pixie cuts or bobs that are above the ear. A rule of thumb here is if you have shoulder length hair or longer hair this works for you.
Pros:
Easy to curl
Defined curls and variation of curl type
Curl direction control
Curls are defined hence stay longer
The product is bulky not heavy
Perfect for beginners
Cons:
It might be a bit confusing for first timers
It takes time to curl all your hair because you take only 1/2 inch or 1 inch sections every time.
Would recommend: Yes
Buy KREA Easy Curler Pro here
The following two tabs change content below.
Latest posts by MomJunction (see all)