Breastfeeding is a special phase when the food you eat nourishes you and your baby. Eating well-balanced food is the best way to get optimum nourishment and ensure a healthy milk supply (1) (2). However, at times, preparing healthy, well-balanced meals can become taxing. You may look for some easy-to-prepare, nutritious, lactation-boosting recipes that not only support your health but may also up your breast milk supply.
This post brings you 12 easy-to-prepare, nutritious lactation-boosting recipes that you can relish across meals.
12 Healthy Lactation-boosting Recipes
These 12 healthy lactation-boosting recipes provide nourishment and may boost your milk supply.
1. Pumpkin oatmeal lactation smoothie
You will need:
½ cup rolled oats
¼ cup pumpkin puree
1 cup unsweetened Greek yogurt
1 apple (chopped)
½ banana (sliced)
½ cup almond milk
1tbsp mixed nuts (chopped)
3-4 blueberries (sliced, for garnish)
How to prepare:
Put all ingredients, except nuts and berries, into a blender. Blend until you get a smooth, free-flowing, lump-free liquid.
Pour into a glass, sprinkle chopped nuts, and garnish with blueberry
You can add more seasonal fruits, such as mango and orange, to this recipe. Add one teaspoon of chia seeds and let the smoothie sit for at least an hour to relish a more sumptuous variant.
2. Nursing omelet
You will need:
2 whole eggs
1tbsp sesame oil
1 red onion (peeled and chopped)
¼ cup cherry tomatoes (halved)
¼ cup chopped chives
¼ cup zucchini (thinly sliced)
¼ cup cheddar (grated)
4-5 olives (finely chopped)
Salt and black pepper, to taste
How to prepare: 
In a small mixing bowl, whisk two eggs until they foam thickly. Set aside.
Heat oil in a skillet over low heat. As the oil begins heating, sauté onions until they turn translucent.
Add tomatoes, chives, and zucchini and fry everything for three to four minutes until zucchini shrinks and tomatoes turn mushy,
Sprinkle salt and pepper as per taste over the veggies and stir-fry for a minute.
Pour whisked egg over veggies while rolling the skillet in a circular motion. Cook the omelet from both sides until they turn golden brown.
Sprinkle grated cheddar and olive on the omelet and cover the skillet with a lid. Cook the egg for an additional one to two minutes until the cheese begins melting.
Turn off the heat and transfer the egg onto a serving plate. Eat hot with multigrain bread and a cup of warm milk.
You can add more seasonal veggies, such as carrots, French beans, baby spinach, and corn, to this recipe and up its nutritional value. Alternatively, you can also experiment with different types of healthy cheese and bread.
3. Finger millet and blueberry pancake
You will need:
½ cup finger millet flour
½ cup whole wheat flour
½ cup blueberries (chopped)
1 whole egg
1 banana (mashed)
1tsp baking powder
1tsp salt
1tbsp rice bran oil
1tbsp mixed nut and dried fruits (chopped)
How to prepare: 
In a large mixing bowl, add finger millet flour, whole wheat flour, ripe bananas, blueberries, baking powder, salt, and egg. Mix everything well to form a lump-free smooth batter.
Heat oil on a skillet over low to medium heat. Pour a ladle of batter onto the skillet and spread it around a bit.
Let each side of the pancake cook for three to four minutes until the sides turn golden brown.
Turn off the flame and transfer the pancake to a serving plate. Eat warm pancakes with a drizzle of maple syrup or homemade sweet cinnamon dip.
4. Healthy and hearty lactation cookies
You will need:
2 ½ cups rolled oats
2 cups wheat flour
1 cup unsalted butter (melted)
1½ cup brown sugar
¼ cup water
¼ cup brewers' yeast
2tbsp flaxseed meal
2 egg yolks
1½ tsp vanilla bean paste
1tbsp wheat germ
1tsp baking soda
½ tsp cream of tartar
½ tsp salt
How to prepare: 
Preheat the oven to 350°F (176.6°C). Line a baking sheet with parchment paper and set aside.
In a small bowl, mix the flaxseed meal with water and let the mixture sit for five minutes.
In another bowl, beat butter and brown sugar until you get a semi-creamy mix. Add egg yolks and vanilla bean paste, and beat well.
Add the flaxseed mixture and stir everything together well. The flavor base is ready.
In another bowl, mix wheat flour, cream of tartar, wheat germ, baking soda, salt, and yeast. Stir in this mixture to the flavor base until everything combines well.
Add oats into the final mixture, and the cookie dough is ready.
Dust your hands with some flour and begin rolling the cookie dough into plum-size balls. Place these balls onto the baking sheet with each piece at least two inches apart.
Put the baking sheet into the oven and bake the cookies for 12 to 15 minutes until the cookies turn light brown and their edges are firm and golden.
Once done, let the cookies cool down on a wire rack and later store them in an airtight container in the refrigerator for up to three weeks.
Enjoy these delightful healthy cookies with a cup of warm milk or green tea in snacks or whenever you crave a healthy snack.
5. Tuna and avocado sandwich
You will need:
2 multigrain bread slices
2 lettuce leaves
1 (5oz.) can solid white tuna
1 tomato (sliced)
2tbsp Feta cheese
2tbsp homemade avocado sauce
1tbsp minced red onion
1tsp dried oregano
½ tsp Dijon mustard
Salt and black pepper, to taste
How to prepare: 
In a small mixing bowl, mix tuna, Feta cheese, Dijon mustard, avocado sauce, oregano, red onion, salt, and pepper with a fork. Set aside.
Put a lettuce leaf on one bread slice and spread a thick layer of the tuna mixture onto it.
Place two tomato slices over the layer and cover it with another lettuce leaf. Put another bread slice on lettuce and press it gently. The sandwich is ready.
Relish this nutrient-rich sandwich in the breakfast with a fruit and nut shake, or eat it as a quick snack in the evening with a cup of low-sugar lemonade.
6. Veggie delight soup
You will need:
4 cups homemade vegetable broth
1 large can (28oz.) tomatoes (diced)
1 white onion (chopped)
2 carrots (peeled and chopped)
2 celery stalks (chopped)
2 cups seasonal vegetables (chopped)
6 garlic cloves (minced)
2 bay leaves
2tbsp extra virgin olive oil
1tbsp lemon juice
1tsp salt
½ tsp curry powder
½ tsp dried oregano and thyme
2 cups water
How to prepare:
Heat olive oil in a Dutch oven over medium heat.
As oil bubbles, add chopped onion, carrot, celery, seasonal vegetables, and salt. Cook the mixture for about eight minutes with occasional stirring.
Add garlic, curry powder, oregano, and thyme. Cook for about a minute and add diced tomatoes with their juice. Cook the mix for two more minutes, stirring often.
After two minutes, stir in vegetable broth, water, and bay leaves. Increase the flame to high and bring the mixture to a boil.
Once the soup boils, reduce the heat to low and let it simmer for 25 minutes. Turn off the heat and remove the bay leaves.
Transfer the soup into a soup bowl and stir in the lemon juice when you are ready to eat. Enjoy the soulful, easy-to-digest dish in the dinner.
7. No-bake lactation bites
You will need:
1 cup quick oats
½ cup Rice Krispies
½ cup peanut butter
½ cup flaxseed powder
½ cup dried fruits
1tbsp sesame seeds
1tbsp pumpkin seeds
⅔ cup jaggery powder
1tsp vanilla bean paste
1tbsp coconut oil
How to prepare:
Line a cookie sheet with parchment paper and set aside.
Put all the ingredients in a large mixing bowl and mix well until everything is well combined.
Using a scoop or spoon of your choice, put small balls of the mixture on the cookie sheet.
Once all the balls are ready, refrigerate them for two to three hours.
Then, transfer the balls into an airtight container and store in the refrigerator for up to a week.
You can eat these delicious no-bake balls as a quick snack during the day or late in the evening to get instant energy.
8. Easy lactation muffin
You will need:
1 cup whole wheat flour
1 cup oatmeal
1½ cups milk
½ cup walnuts (chopped)
½ cup toasted almonds (chopped)
¾ cup raisins (sliced)
⅓ cup brown sugar
⅔ cup coconut oil
2 eggs
3tbsp unsalted butter
2tbsp cinnamon powder
1½ tbsp Brewer's yeast
1½ tbsp flaxseed powder
1tbsp baking powder
1tsp vanilla bean paste
1tsp salt
How to prepare:
Preheat the oven to 425°F (218.3°C). Grease a muffin tray and set aside.
Put all the ingredients into a bowl and mix everything well using a spoon. Ensure the batter is smooth and not too thick or runny.
Pour the batter into the muffin tray and bake for 12 to 13 minutes until they rise and their crust turns golden brown.
Once done, remove the muffin tray from the oven set aside on the wire rack to cool. Store in an airtight container for up to a week.
Enjoy these yummy muffins as an occasional snack during midday or early evening.
9. Chicken quinoa casserole
You will need:
1 cup chicken (cooked and shredded)
2 cups quinoa
½ cup cheddar cheese (grated)
⅓ cup parmesan cheese (shredded)
1 cup low-fat milk
cream of chicken soup (condensed)
½  cup bell pepper (diced)
½ cup cherry tomatoes (halved)
½ cup broccoli (chopped)
½ cup mushroom (chopped)
1 onion (finely chopped)
2tbsp olive oil
1tsp Italian seasoning
1tsp chili powder
How to prepare: 
Preheat the oven to 375°F (190.5°C).
Heat olive oil in a pan over medium heat. As the oil heats, put all the veggies into the pan and cook for about five to eight minutes until they turn tender.
Once done, remove the pan from the heat and set aside.
In a large bowl, add cream of chicken soup, milk, cheese, Italian seasoning, and chili powder. Mix well.
Stir in chicken, quinoa, and veggie mix. Pour the mixture into the casserole dishes and put them into the oven.
Bake for 30 to 40 minutes or until the casserole's crust turns golden brown and the cheese bubbles.
10. Overnight lactation oats
You will need:
½ cup rolled oats
½ cup coconut milk
½ cup sliced mixed fruits (raspberries, apple, mango, and kiwi)
2 tbsp chopped nuts and dried fruits
1tsp cinnamon powder
1tsp jaggery powder
½ tbsp chia seeds
How to prepare: 
Blend all the ingredients, transfer into a jar, and close the lid. Store the sealed jar in the refrigerator overnight.
The next morning, open the jar, add a dash of milk and eat.
You can add more seasonal fruits and different milk types to prepare healthy and tasty recipe variants.
11. Creamy golden milk smoothie
You will need:
1 cup ripe banana (sliced)
1 cup fresh carrot juice
1 cup light coconut milk
½ tsp turmeric powder
1tbsp fresh ginger
1 tbsp toasted pumpkin seeds (finely chopped)
¼ tsp cinnamon powder
⅛ tsp black pepper powder
Pinch of fresh nutmeg powder
How to prepare:
Put the banana, coconut milk, turmeric powder, ginger, cinnamon powder, black pepper powder, and nutmeg powder into a blender and blend into a lump-free, creamy liquid.
Add carrot juice and blend again. Adjust consistency by adding water, if needed.
Enjoy the smoothie in the breakfast with peanut butter toasts or midday with a bowl of cooked sprouts.
12. Fruit and nut lactation shake
You will need:
1 cup almond milk
1 cup papaya (chopped)
½ cup mixed berries (chopped)
1 banana (chopped)
2tbsp fig and Medjool dates (finely chopped)
1tbsp toasted nuts (chopped)
1tsp seeds trail mix
1tsp jaggery powder
How to prepare: 
Put all the ingredients into a blender and blend into a smooth-flowing, lump-free shake.
Pour the shake into a glass and enjoy.
You can add more seasonal fruits and dried fruits to this recipe to make its delicious variants.
Lactation-boosting recipes are foods and beverages that offer you umpteen nutrients. The consumption of these dishes, as part of a well-balanced diet, could aid in your postpartum recovery and improve your milk flow and supply. Besides, all these dishes and beverages are delicious and could help address your hunger pangs in a healthy way.
References:
MomJunction's articles are written after analyzing the research works of expert authors and institutions. Our references consist of resources established by authorities in their respective fields. You can learn more about the authenticity of the information we present in our
editorial policy
.
The following two tabs change content below.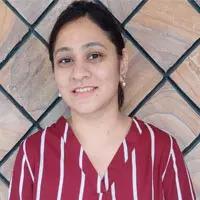 Swati Patwal
Swati Patwal is a clinical nutritionist and toddler mom with over eight years of experience in diverse fields of nutrition. She started her career as a CSR project coordinator for a healthy eating and active lifestyle project catering to school children. Then she worked as a nutrition faculty and clinical nutrition coach in different organizations. Her interest in scientific writing and research made her join MomJunction as a Nutritionist writer. She writes research-backed health, wellness, and nutrition-related articles for infants, toddlers, kids, teens, pregnant and lactating women. Using her experiential learning and meticulous research skills, she creates authentic and scientifically validated articles for her readers. Swati did her Master's in Food Nutrition and has qualified UGC-NET. She has completed MBA in Healthcare Services Management and holds a certificate in Translational Nutrigenetics. Furthermore, she is a Certifed Diabetes Educator (CDE) and holds special merit certificates in Childhood and Human Development, Development in Adolescence and Adulthood, and Media Systems. Her articles have been cited and featured in notable journals and websites, including the
International Journal of Applied Research
(IJAR), and
World Today News
. Playing with her zealous toddler, nature-walking, reading novels, and experimenting with recipes are some of her hobbies.