Take out the fear and your delivery becomes far less difficult. Pregnancy is special, but you don't have to worry about your delivery day in and day out unless you have any health concerns.
The best way to face birthing is to take a deep breath, relax and do what you should. But it is easier said than done, isn't it? Attending Lamaze classes might help you develop self-confidence to deliver the baby naturally.
MomJunction briefs you about the Lamaze method, when you can take the classes, and what they teach you in the sessions.

What Is The Lamaze method?
The Lamaze method is a set of pre-delivery classes that aim to make birthing as natural as possible, without any external interventions.
Developed by French obstetrician Ferdinand Lamaze in 1960, Lamaze childbirth classes focus on teaching controlled/ rhythmic breathing techniques for you to cope with labor. This method helps you relax and concentrate on labor.
In addition to instilling confidence in women on childbirth, this method helps them cope with the pain. It helps you to manage labor pain without any intervention of drugs unless it is required medically.
When Can You Attend The Lamaze Classes?
You can attend the Lamaze classes for six weeks during the third trimester and have a total duration of 12 hours.
[Read: The Bradley Method Of Childbirth]
What Happens In Lamaze Classes?
Lamaze classes address several problems you might face during and after labor. Here is what happens during the classes:
1. Discuss your emotional and physical changes
You and your partner are encouraged to share your thoughts and feelings.
The couples in the class are asked to talk to each other to build trust and share their experiences.
In the classes, you will know about the different physical and emotional changes happening in your body during the third trimester and the reasons behind them.
You will be told how to identify the initial symptoms of labor, and what you should do in such circumstances.
2. Preparing you for the childbirth
The classes teach you about affirmation, progressive relaxation, and positive imagery.
Affirmations help replace the negative thoughts with positive ones during labor.
Progressive relaxation teaches you to keep your body and mind relaxed so that the cervix is relaxed during childbirth.
Positive imagery trains you in visualizing beautiful images of your baby during labor. These help you welcome rather than fear the contractions and pains.
You are showed some birthing movies to understand the physical changes during labor.
3. Breathing and pushing techniques
You learn some breathing techniques that help you feel reduced pain during contractions. As the baby descends into the birthing canal, you need to breathe in and push the baby down.
You can inhale and exhale slowly while pushing the baby. Alternatively, you can breathe in deeper and exert all the pressure while pushing.
You will learn some pushing techniques to assist your baby's movement into the birthing canal.
You will be explained the ways, such as squatting and hot and ice packs, to help relieve back pain during contractions.
[Read: Positions That Help To Focus During Labor]
4. Preparing the dad-to-be
Your husband will be taught to provide comfort to you when you need it.
He will learn to apply counter pressure for lower backache; touch relaxation, wherein he identifies the tense areas when you are in active labor and touches those areas to relax that group of muscles; and a massage on the back, thighs, or lower abdomen.
5. Nutrition and physical activities
You are told about the need to have nutritional food during pregnancy and breastfeeding.
6. Talk about the development of your baby
You will be explained and showed illustrations as to how your baby is growing, and help to identify their movements, sleeping patterns, etc.
7. Care after childbirth
The class teaches the importance of breastfeeding after childbirth — it helps the uterus to contract after delivery, reduces the postpartum blood flow, and immunizes the baby.
You and your partner will be given some tips on parenting, your interaction with the newborn, dealing with postpartum depression, and how and when to seek help from family and friends or your care provider.
You can make the most of Lamaze classes if the trainer is an expert and is dedicated. Therefore, choose your trainer carefully.
What To Look For In A Lamaze Class
While looking for a Lamaze class ensure that the instructors are ASPO-certified nurses for childbirth education or certified teachers with a background in counseling, teaching, childbirth or midwifery, social work, physical therapy, and/ or psychology.
The Lamaze theory explains the delivery process and the perception of labor pain. The techniques and methods adopted in this course build confidence in a pregnant woman, thus facilitating comfortable childbirth.
Have you taken Lamaze classes? Share your experience with us in the comment section below.
Recommended Articles:
The following two tabs change content below.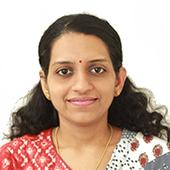 shreeja pillai
Shreeja holds a postgraduate degree in Chemistry and diploma in Drug Regulatory Affairs. Before joining MomJunction, she worked as a research analyst with a leading multinational pharmaceutical company. Her interest in the field of medical research has developed her passion for writing research-based articles. As a writer, she aims at providing informative articles on health and pharma, especially related to...
more