If your child is 19 months old, you can expect more running around, destroying things, and curiosity. Since your child is now walking more than crawling, you'll need to incorporate specific activities and learning games for 19-month-old babies to redirect their energy into learning while having fun. Appropriate activities for this age group help to enhance your child's cognitive function and physical development. We have compiled a list of interesting games and activities for your 19-month-old to keep them engaged and entertained.
13 Learning Activities And Games For19-Month-Old Baby
Each activity here nurtures a particular developmental milestone or a set of skills in your baby.
1. Making Wheat Dough Balls
You will need:
Kneaded wheat flour dough
How to:
Place a large bowl of kneaded dough in front of the baby. Take some in your palm, press it into a ball, and put it on a tray. Ask your baby to do the same. He may find the sticky dough fascinating and play with it by throwing it around. Place a few plastic sheets around to prevent the dough from sticking to other objects. If the baby seems confused, then take his hands in yours and show him how to press the dough into a ball. At the end of the activity, you could bake a few dough balls to record the activity.
Skills developed: Sensory skills, grip strength, ability to manipulate items
2. Odd One Out
You will need:
Small, plastic bucket
15-20 white plastic balls
About ten balls of varied colors
How to:
Put the white plastic balls into the bucket along with one colored ball. Mix them together. Since your little one is now a toddler, he will understand simple instructions and gestures. Ask the baby to find the color ball. He will shuffle through the white balls and spot the colored one. Babies by this age can understand basic colors such as red, blue, and green.
Skills developed: Visual interpretation, color perception, adhering to instructions
3. Walk The Path
You will need:
How to:
Toddlers can walk by themselves at 18 months. This makes walking activities ideal for them (1). Stick two parallel lines of tape on the floor. Zigzag the tape so that the space between the two parallel sides twists and turns. Ask your baby to stand on the starting line, and when you say "Start" he should walk in the path between the two lines. He must stay on the path to walk to the finish line. You can make the activity interesting by saying "Freeze!" or asking him to clap his hands while walking.
Skills developed: Walking skills, muscle dexterity, vision-muscle synchrony
4. Everything in pairs
You will need:
How to:
Place a spoon from the pair in front of you in a clean straight line while the rest lie in a pile beside the baby. Ask the baby to pick the other spoon from the pile, and place it next to the first spoon. Ask him to do the same with fruits and other objects and make pairs.
Skills developed: Object-noun association, instruction obedience
5. Where is the nose?
You will need:
You, your baby, and your partner
How to:
Let your partner and the baby sit or stand together. Tell them that you will ask a question such as, "Where is the nose?". Your partner can prompt the baby by touching his nose, which the baby will copy. Ask about other body parts as well. Once the baby starts understanding, your partner can leave the game, and both of you can ask questions together. Babies learn one new word per week between the age of 18 and 24 months (2). This game is a good way to teach him new words and their meanings.
Skills developed: Object-noun-location association, noun memory
6. Reading along
You will need:
Colorfully illustrated storybook for babies. You can even use a magazine and page through it, naming the things/objects. By repeating it, your little one will memorize and also learn new words and meaning.
How to:
Skills developed: Basic alphabet and number learning, overall cognitive skills
7. Counting with fingers
You will need:
How to:
Introduce numbers to your baby by counting them on fingers. Demonstrate by counting on your fingers first. Count from one to ten, over and over, so the baby remembers them for longer. It is one of the best learning activities that can help a 19-month-old learn basic numbers.
Skills developed: Basic number-quantity association, memory skills
8. Animal names
You will need:
How to:
A 19-month-old does not speak perfectly but will remember the sound of words, and you can teach him animal names. Show animal images in a book or even a phone or tablet. Every time you show an animal, point at it and say "That's a Lion. What is it?" The baby will try repeating the name, but do not worry if he just babbles it. At the end of the activity, you could ask him, "So this a Lion. Yes or No?". You could say incorrect animal names to check if the baby has registered it correctly the first time. It is also fun to try to make the sounds of the specific animal. You can then point at it, say the name and make the sound.
Skills developed: Object/Image-noun association, memory skills, basic pronunciation
9. The family album
You will need:
How to:
Open the photo album in front of the baby and point at individuals in the photographs to ask the baby their name or relation. If the baby seems confused, then prompt him. Repeat the activity but let the baby take the lead.
Skills developed: Visual memory, face recognition, social skills
10. Baby basketball
You will need:
A wall-mountable basket or a bucket
How to:
You can buy a junior basketball set available in the market. You could also make a basket with a baseless bucket and hang it at a height on the wall. Alternatively, place a bucket on a table about waist height of the baby to play the game. Give the ball to the little one and ask him to throw it into the basket/bucket. Babies can throw a ball under or overhand by 19 months. Start from a short distance, and increase the distance slowly.
Skills developed: Vision-muscle coordination, muscle strength, general body agility
11. Home treasure hunt
You will need:
Various toys
Your partner
How to:
Take your baby's toys and place them in different rooms. Put them in a manner that they are inconspicuous. Give the baby a basket and tell him to collect the toys from each room. Accompany the baby and if he is unable to find a toy, give him clues and hints. It is a fun family activity to play with your 19-month-old.It is a fun activity for 19-month-olds.
Skills developed: Walking skills, visual analysis and interpretation skills
12. Hidden Toys
You will need:
A blanket and baby's toys
How to:
Place toys at a distance on the bed while the baby sees you doing it. Cover the toys with a blanket. Now ask for a particular toy. If the baby gets the location right, uncover the blanket to retrieve the toy. This would help him have a memory refresher about locations of other toys. Repeat till the baby has identified all the spots.
Skills developed: Visual memory and observation, object-noun association
13. Trace the drawing
You will need:
Drawings with bold and black outline
Butter paper
How to:
At 19 months, babies love drawing and scribbling. You can use this interest to introduce the little one to art. Buy a tracing book, or you can print traceable drawings at home and purchase butter paper separately. Give the baby a pencil and ask him to trace the images. You can show him the correct way of doing it but keep the images simple and attractive.
Skills developed: Hand-eye coordination, basic pencil gripping skills, introduction to art
Along with activities, there are some pointers which you could employ. These would further aid in the baby's development.
5 Good Practices For Parents Of 19-Month-Old
Here are the best ways to ensure the baby gets the maximum benefit out of each activity:
Let play time be interactive: Be a part of the game and engage with the baby. Infants and toddlers can learn a lot better when primary caregivers involve themselves in the game. Communicating also helps the baby understand verbal cues and the activity better.
Be patient: A baby can take time to grasp an activity or to play it the right way. Do not fret or lose patience and keep encouraging the baby to do better.
Skip the game: The baby might not like the game sometimes. If he refuses it more than twice or thrice, then skip that activity and try something different.
Maintain a schedule: Do not do an activity for days at a stretch. Instead, have a schedule where you have a unique activity every day for the entire week. Plan them out in such a way that the baby gets a comprehensive benefit from many games.
Baby-proof your house for safety: It is still essential to baby-proof your house since the baby is still curious. Keep dangerous objects, such as sharp items and electronic appliances, beyond the baby's reach.
Activities enhance babies' physical and mental development, improve their imagination, and kindle their curiosity. Therefore, you need to introduce age-appropriate activities to them. The different games for 19-month-old babies will keep them engaged and promote learning in a fun way. So, introduce making wheat dough balls, reading animal names to your child, and watch how they interact. While playing these games, remember to be interactive and patient. Your child may not like all the games, but it does not matter as long as they gain some benefit from it. Experiment with different games and see which ones are your child's favorite.
References:
MomJunction's articles are written after analyzing the research works of expert authors and institutions. Our references consist of resources established by authorities in their respective fields. You can learn more about the authenticity of the information we present in our
editorial policy
.
The following two tabs change content below.

Rohit Garoo did MBA from Osmania University and holds a certificate in Developmental Psychology from The University of Queensland. The zoologist-botanist turned writer-editor has over 8 years of experience in content writing, content marketing, and copywriting. He has also done an MBA in marketing and human resources and worked in the domains of market research and e-commerce. Rohit writes topics...
View Profile

›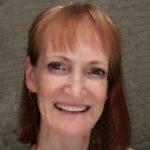 Dr. Elna Gibson
(MBChB, MMed, Paeds)
Dr. Elna Gibson is a general pediatrician. She did her MBChB and specialization as a pediatrician in South Africa at the University of Pretoria. She obtained MMed Pediatrics (masters) with distinction in 1993. As a young specialist, Dr. Gibson spent some time in the Netherlands, and then settled in the Vaal Triangle where she has practiced for 25 years. She...
View Profile

›