Now that your baby is 9 months old, he may be trying to hold anything within his reach. Get ready for the banging, throwing and shaking objects that your baby will be doing now. This is also the time when you need to be careful. Playtime has become all the more loud and fun now.
Your baby now uses the term "no" more often and may no longer restrict himself to the toys only. It is time you childproof your home now if you already haven't. While it's all fun time for him, its hard work for you mummy!
4 Learning Activities For 9 Month Old Baby:
Your baby has got some wonderful opportunities in this 36th week of birth and undergoes plenty of emotional and physical changes. His way of communicating also undergoes tremendous change at this stage. Check out 4 interesting 9 month old baby activities:
1. Physical Changes:

At 9 months, your baby undergoes the following physical changes:
He can now stand up from a sitting position. In some cases, babies learn to stand a bit late and that is nothing to worry about mommies!
He can now stand with support and walk by holding on to something.
To get the perfect balance, he spreads his feet apart.
He uses his hands to grasp objects. So far, picking up objects had been an involuntary act for him, but now he uses his brain to hold objects.
He can now crawl swiftly with his knees and hands.
[ Read: Baby Activities ]
2. Brain Developments:

Brain development of 9 months old is very fast. Here's what your baby is probably going through:
At this stage your baby observes if others are paying attention to his activities.
He is now capable of doing two things at a time.
He can manipulate and probe an object, as his brain functioning improves fast.
His sight and vision has also improved at this stage. He can identify direction of an object lying on the floor.
He can distinguish between strangers and familiar faces.
3. Teething Activities:
Teething can be a big problem at this stage. Here is what you can do:
Make sure you offer adequate comfort to your baby when he is teething.
You can offer him teethers filled with jelly or anything sweet flavored to soothe his aching gums.
[ Read: Baby Teeth Age ]
4. Feeding:
You may find your 9 months old interested in eating himself. While this may add to the mess in your home, encourage your child to feed himself with a spoon.
[ Read: 10 Month Baby Activities ]
Considerations For Activities For 9 Months Old Baby:
While your 9 months old is growing fast, there are some vital considerations that you need to keep in mind while traveling to ensure his wellbeing. Take a look below:
This period can be quite difficult for your child as he may suffer from frequent bouts of cold and cough.
When you are planning to undertake a journey, carry all essentials to manage your little one. Pack his medicines, books, toys and food.
You can make him wear slippers, as it is a healthy option. However, experts believe it is not a good idea to give him shoes, until he walks regularly all through the day.
[ Read: How To Introduce Solid Food To Baby ]
Be Careful Of The Following:
The activities and milestones discussed above are generic and you must not make the mistake of comparing your baby with those of your friends. You should remember the following:
In case you believe his developments are not up to the mark, you should discuss with your doctor. He shall offer you the right information and judgment.
You must closely watch his sight and hearing abilities. In case you suspect any problems, you must consult a healthcare professional.
Each baby has a unique pace of development, and what some other baby may be doing now; your baby may be doing later, or vice versa.
Hope you liked our 4 activities for 9 month old baby. So, enjoy yourself with your baby and leave it on the doctors to decide if anything is wrong with him.
Moms, share the activities of 9 month old baby in the comment section below.

Recommended Articles:
The following two tabs change content below.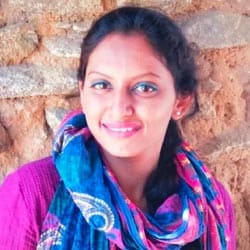 Jessica Albert
Jessica Albert is a passionate writer who seeks to connect with her readers through wit and charm. Her work aims to invoke curiosity and keep the readers engaged through and through. She has prior experience working with magazines and e-commerce establishments as a content marketer and editor. Being a mother herself, she puts all her knowledge into creating content about...
more