Last night, I was on my monthly cursory visit to LinkedIn – a task I take upon myself every day to update my profile and see if anything interesting is going on. Like every other time, I thought of visiting my profile first and updating what I had to before I surfed around. But this time, I just couldn't get there as I was quite distracted by the makeover LinkedIn had received.
No, it wasn't a software update. It was rather a DP update that had been going on since March 14. A Dad DP update if you will!
Men on LinkedIn had exchanged their usual suit-and-tie display pictures for something that revealed a side of them nobody had ever seen on a professional platform before! LinkedIn was suddenly flooded with profile pictures of dads with their kids – heartwarming posts you usually (albeit rarely) see on Facebook, but never on this website for professionals. A rather welcome and refreshing change!
So, What Caused This Unanimous Shift In The Profile Pictures Of Men?
Flipkart!
The e-commerce giant has become the unusual champion of 'penguin dad' – a rarely celebrated breed of men that deserves nothing less than the loudest applause! Through its latest campaign, Flipkart intends to celebrate every do-it-all dad, in the country and beyond, who is more than just the breadwinner of the family. He is the 'modern dad' who firmly believes being an involved Dad is just as important as professional success.
But Why #PenguinDads?
The story behind Flipkart's #PenguinDads initiative is quite an interesting one.
The campaign celebrates progressive Dads – who just like the male emperor penguin take on an equal share of parenting and help nurture their children. Emperor Penguins are known to be an example of perfect dads in the animal world and much like them, there's a growing number of modern day Dads who don't shy away from being an involved parent!
The modern human dad is no different from the penguin dad. They are not simply breadwinners whose sole purpose is providing for his family. They actively involve themselves in the lives of their kids and do not shy away from sharing parenting duties, whether it's teaching their kids how to play cricket or rustling up a scrumptious meal for them over the weekend. These dads don't just restrict themselves to their professional spheres but believe that the real and most rewarding job awaits them at home.
#PenguinDads Help Their Kids Grow Up And Reach Their Potential
Just like these men excel in their professional lives, they reign in their personal lives too! #PenguinDads establish an unbreakable bond with their children, nurturing them in different aspects of their life – from playtime to studies and overall development. In fact, research has proven that children who have involved fathers learn faster, grow up more confident, and establish better emotional relationships with their peers (1). No wonder then, Flipkart decided to give a grand salute to these amazing fathers with their #PenguinDad initiative!
Linkedin Has Jumped In On The #PenguinDads Bandwagon
Source: Facebook
LinkedIn is getting a makeover with the #PenguinDad initiative. Flipkart is asking dads on this professional platform to change their display pictures to one of themselves with their kids to flaunt their daddy side and inspire other #PenguinDads to join in.
The task is simple. All dads have to do is:
Change their display picture on LinkedIn to one of them with their child.
Post the following message on their LinkedIn profile:
"I am changing the SMALL picture to help change the BIG picture. I am a #PenguinDad
And tag all dads in their network and urge them to do the same.
The initiative has already received an overwhelming response all over the world as dads have eagerly joined the campaign. Do your bit by joining in too and inspiring other Penguin Dads!
The following two tabs change content below.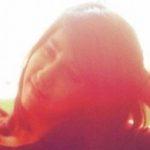 Latest posts by Tanya Arora (see all)